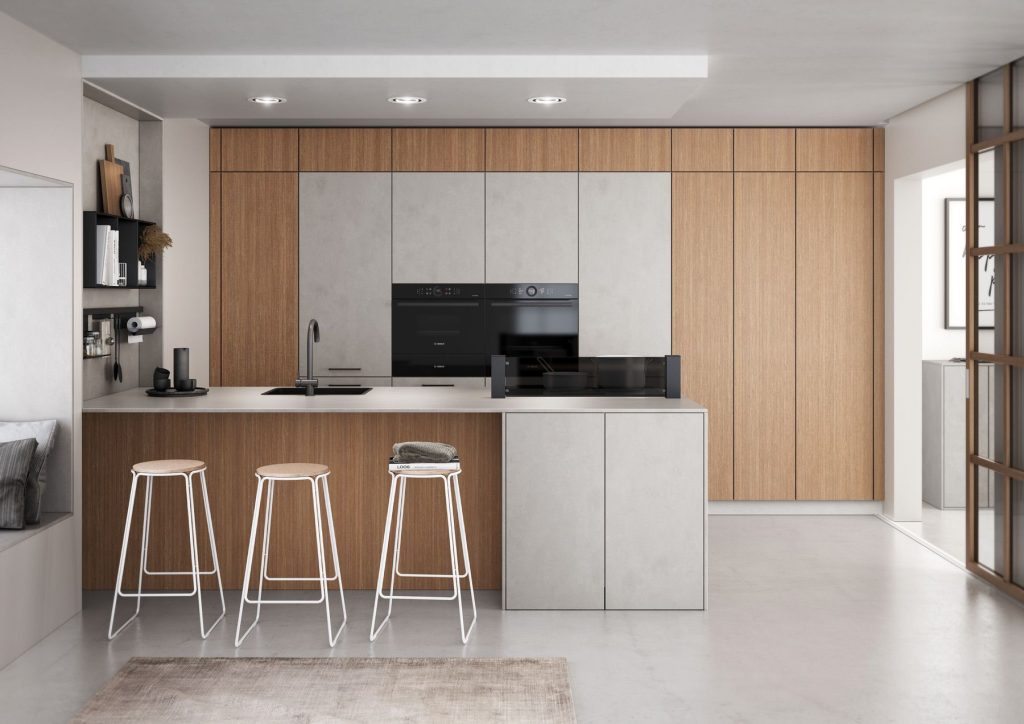 Luxury Kitchen Showroom Near Hoylake
Are you looking for a bespoke kitchen showroom near Hoylake? Look no further than our team at Rowe Fitted Interiors, the leading creators of custom-fitted kitchens and furniture in Hoylake and the surrounding areas. We combine a discerning eye for design with expert knowledge of practical kitchen design to bring you interior spaces that are as visually stunning as they are functional. Whether you're inspired by the enduring elegance of British-style kitchens or the contemporary efficiency of German designs, we are dedicated to delivering unmatched quality, style, and service. 
Why Opt for a German Kitchen in Hoylake?
German kitchens are renowned worldwide due to their exceptional quality, precision, and advanced design. Known for their expert engineering, these kitchens seamlessly reflect durability and longevity while maintaining a visually appealing look. They offer a sleek, modern feel, often enhanced by cutting-edge features and clever storage solutions that optimise both space and your kitchen experience. Kitchens manufactured by German brands are incredibly robust and designed to stand the test of time, making them a long-lasting asset for your home.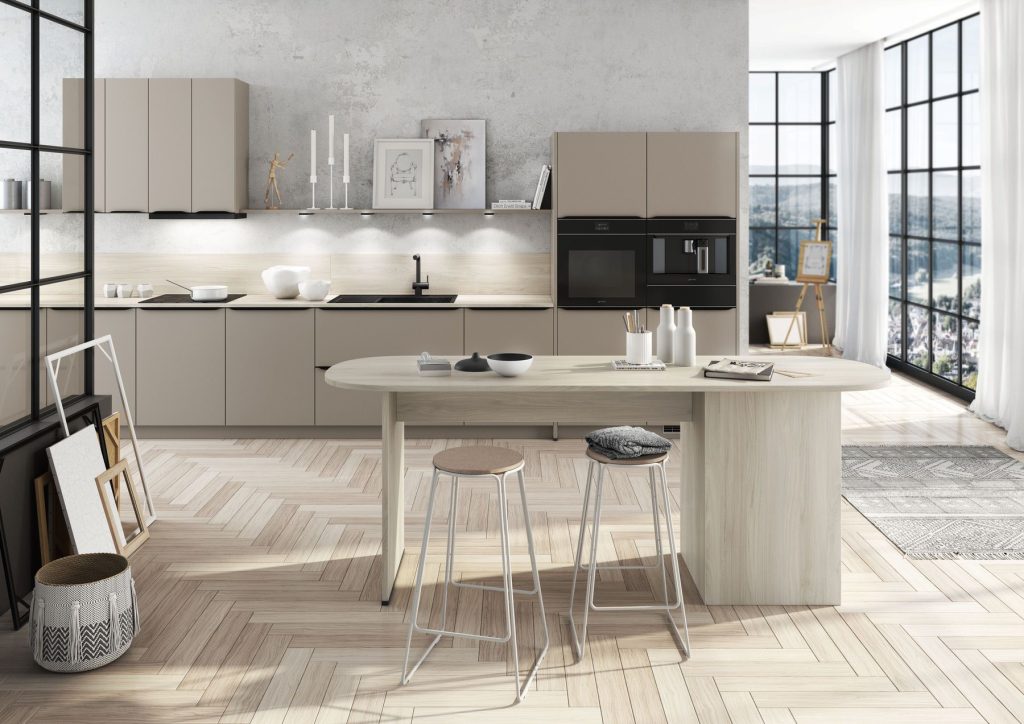 Bauformat Kitchens in Hoylake
At our kitchen showroom near Hoylake, we present the latest and greatest in German kitchen design with stunning kitchens by Bauformat. This prestigious German kitchen brand is celebrated for its superb craftsmanship and innovative kitchen layouts, offering a wide range of styles, each individually tailored to suit diverse tastes and needs. Their current kitchen lines feature minimalist aesthetics, state-of-the-art appliances, and modern elements such as handleless kitchen cabinets and integrated lighting. Additionally, Bauformat is committed to sustainability in every aspect of their manufacturing process, ensuring a stunning and durable German kitchen that is also eco-friendly. 
Alku British Kitchens
If you're seeking a charming and stylish British kitchen, we also offer stunning furniture by Alku Kitchens, a brand with industry-wide acclaim for its flexible approach, custom-made craftsmanship, and cost-effective pricing. Their options boast an impressive mix of styles, ranging from the nostalgic appeal of classic in-frame models to the contemporary elegance of matt kitchen doors. What sets Alku apart is their dedication to customisation; they provide a wide assortment of non-standard sizes and even extend a bespoke paint service for those that desire a specific colour. In our kitchen showroom near Hoylake, you'll come across Alku's most popular styles and accessories, including bespoke larder units and innovative pocket door systems designed to alleviate your everyday life.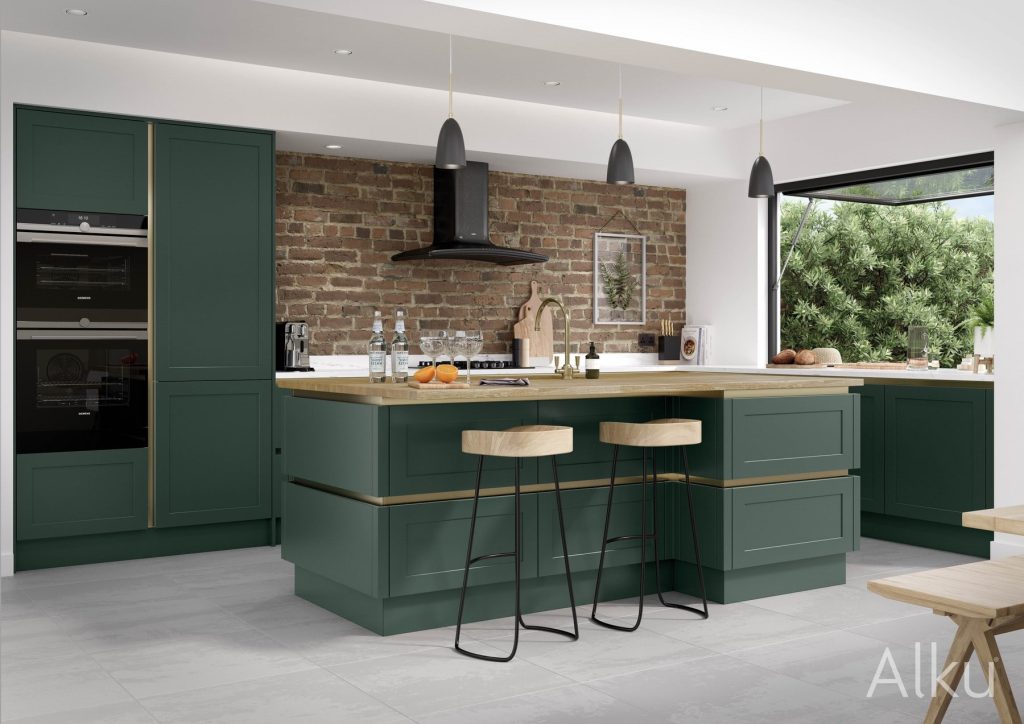 Visit Our Bespoke Kitchen Showroom Near Hoylake
Our luxury kitchen showroom near Hoylake is conveniently located a short drive away in The Wirral, where you'll be greeted with a warm cup of tea before you browse our elegant collection at your own pace. At Rowe Interiors, we're strong believers in the significance of each client's individual experience. This is why we always recommend that you visit our kitchen showroom in person; it's the most effective way for you to grasp the full breadth of what Rowe can deliver. Viewing our remarkable designs firsthand, feeling the texture of our products and experiencing the functionality of our furniture will give you a comprehensive understanding of our capabilities. 
Immerse Yourself in Our Fully Dressed Kitchen Displays
To offer you a comprehensive understanding of what Rowe Interiors can accomplish for you, each display in our kitchen showroom near Hoylake is elaborately arranged, featuring innovative yet practical elements you can interact with, such as a statement bar and corner larder units. From essential fixtures to luxurious accessories, you'll gain insights into how each carefully selected piece of furniture can shape a kitchen that's uniquely tailored to you. We'll walk you through the different options available, showcasing how we can craft your dream kitchen. .
High-End Kitchen Appliances
In addition to our quality furniture, we are thrilled to showcase a selection of high-end kitchen appliances in our kitchen showroom near Hoylake, including reputable brands such as AEG and Neff. From state-of-the-art induction hobs to multi-functional microwaves and coffee machines, you can see these quality appliances seamlessly integrated into our layouts. Some are even operational for live demonstrations, including our functioning ovens and hobs. For your sink needs, we also feature renowned brands such as Franke, 1810, and Blanco, along with the cutting-edge Quooker tap system that delivers instant boiling water at your command.  
Expert Hoylake Kitchen Design Service
To begin planning your dream kitchen, we invite you to our kitchen showroom near Hoylake for a complimentary, in-depth design consultation. Simply reach out to us to set up an appointment! When getting started, all we require is a basic blueprint to plan the ideal layout for you.
Our expert Hoylake kitchen designers will delve into every detail, from your preferred style, materials, colours, and finishes, to any unique features you'd like to include. Whether you have a well-defined vision for your kitchen or your plans are still unclear, we're adept at asking the right questions to create a comprehensive project outline. Throughout each stage of the process, our aim is to design a stunning and functional kitchen that perfectly suits your lifestyle and needs.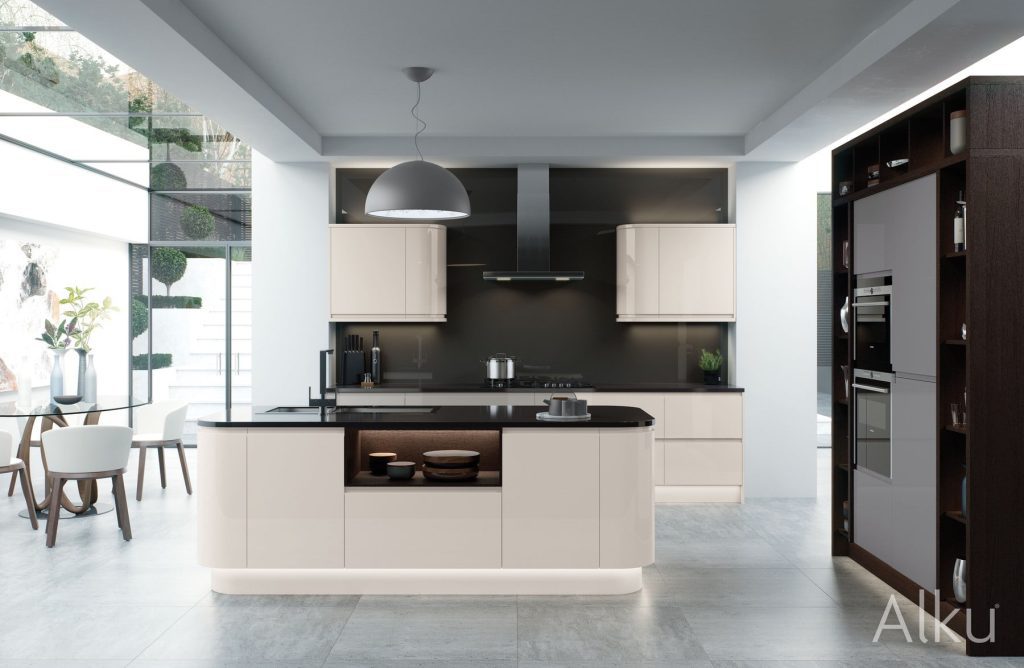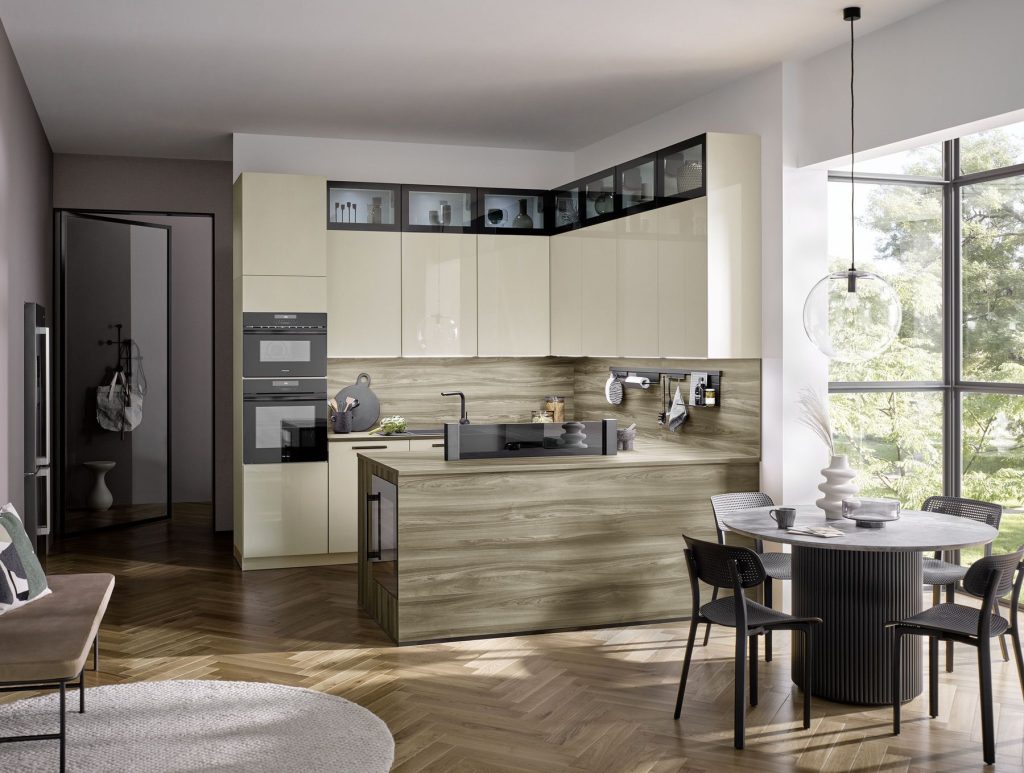 Professional Kitchen Installation
At Rowe Interiors, we offer a fully project-managed installation service, ensuring a professional kitchen renovation experience from start to finish. Hand-selected by us, Rowe's kitchen installation team consists of trusted, long-standing partners known for their reliability and consistent quality of work. You can rest assured knowing that their extensive product knowledge and mastery of installation techniques make for a seamless installation. Additionally, we've cultivated a cohesive work environment where every tradesperson is familiar with one another, understands their specific roles, and is aware of the project's current status, thus streamlining the installation process.
Want To Know More?
If you're ready to begin your new kitchen journey today, don't hesitate to contact us at Rowe Interiors! With years of experience and in-depth knowledge of the latest designs, we are perfectly placed to make your vision a reality. We eagerly await your visit to our kitchen showroom near Hoylake, where our friendly team will guide you through our immersive kitchen displays and help you find the perfect kitchen for your preferences and budget.