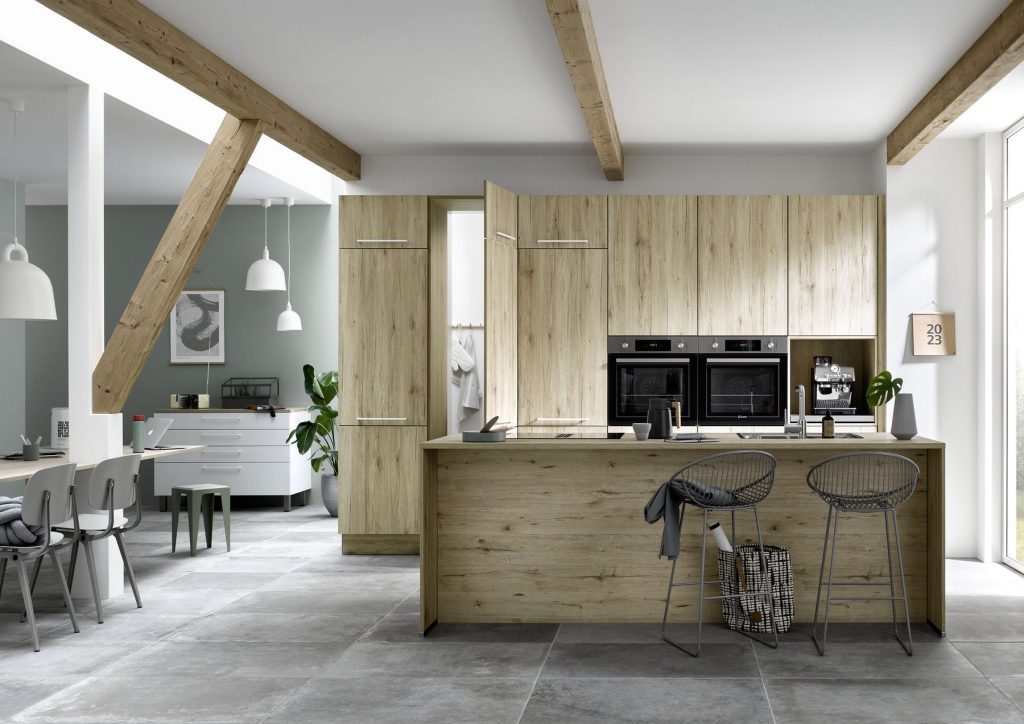 Luxury Kitchen Showroom Near West Kirby
Are you looking for a luxury kitchen showroom near West Kirby? Your search ends with our specialists at Rowe Fitted Interiors, the premier designers of customised kitchens and interior furniture in West Kirby and beyond. Merging a keen eye for detail with a deep-rooted understanding of functional kitchen design, we create interiors that will captivate you while fulfilling all your needs. Whether you want to achieve the timeless sophistication of British kitchens or the modern look of German styles, our commitment to quality, style, and customer service is unwavering.
Why Choose a German Kitchen in West Kirby?
Globally renowned, German kitchens are synonymous with exceptional craftsmanship, precise engineering, and forward-thinking design. Characterised by their robust design, these kitchen spaces are a perfect blend of durability and aesthetic allure. German kitchens can add a contemporary, sleek atmosphere to any kitchen, frequently featuring state-of-the-art accessories and clever storage solutions that will enhance your overall kitchen experience. German-made kitchens are not merely a short-term investment but a durable asset for your West Kirby home.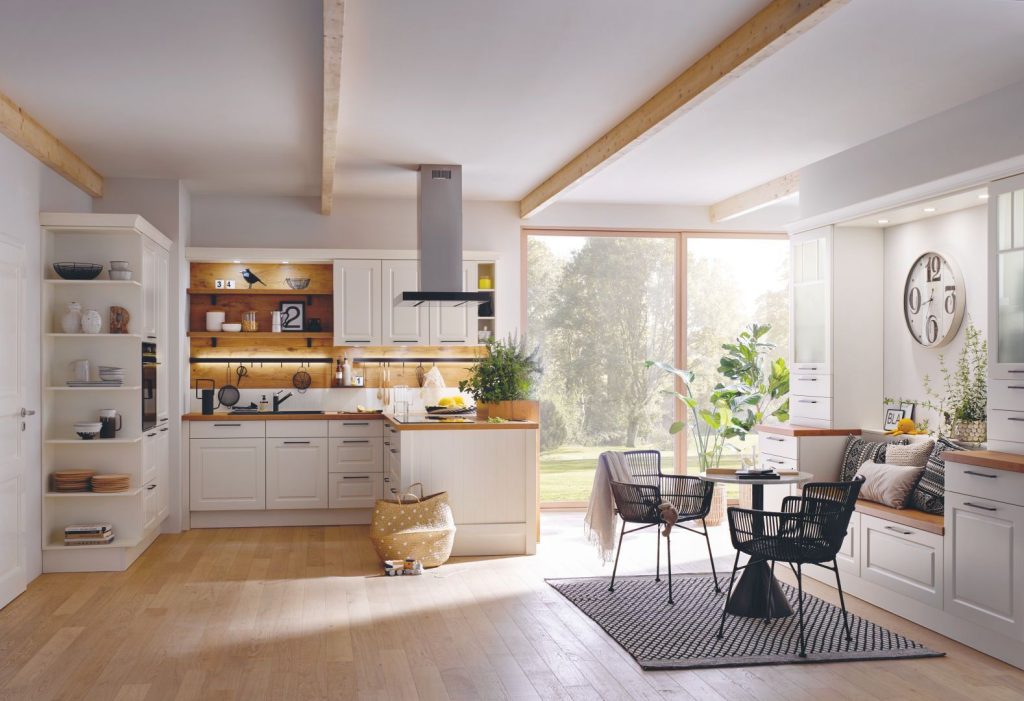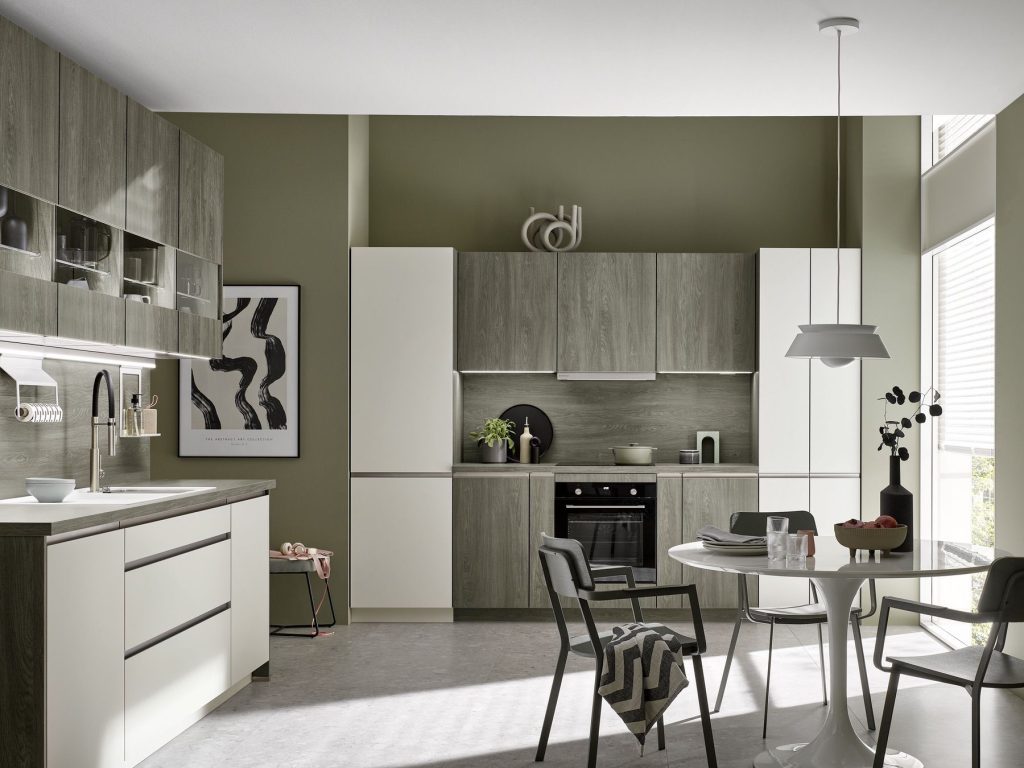 Bauformat Kitchens in West Kirby
At our kitchen showroom near West Kirby, we are proud to showcase the best that German kitchen design has to offer with Bauformat's exceptional kitchen range. This brand is known for its expert workmanship and inventive layout options, presenting a wide variety of kitchen designs that can be customised to suit your unique requirements. Their contemporary collection includes sleek surfaces, top-of-the-line appliances, and modern features like handleless cabinets and integrated lighting. Furthermore, Bauformat is fully committed to eco-conscious manufacturing, ensuring that you get not just a striking and long-lasting German kitchen, but one that also promotes sustainable living.  
Alku British Kitchens
If you are in the market for a traditional British kitchen that exudes style, our collection also includes exceptional furniture from Alku Kitchens. This brand has garnered recognition for its elegant designs, custom craftsmanship, and budget-friendly options. Their diverse range includes everything from classic in-frame designs to the modern sophistication of matt kitchen doors. Alku kitchens are ideally suited to customisation, with an extensive range of non-standard sizes and even providing a custom paint service for those with specific colour preferences. In our kitchen showroom near West Kirby, you'll encounter Alku's standout styles, featuring custom larder units and innovative pocket door systems that aim to simplify your everyday life.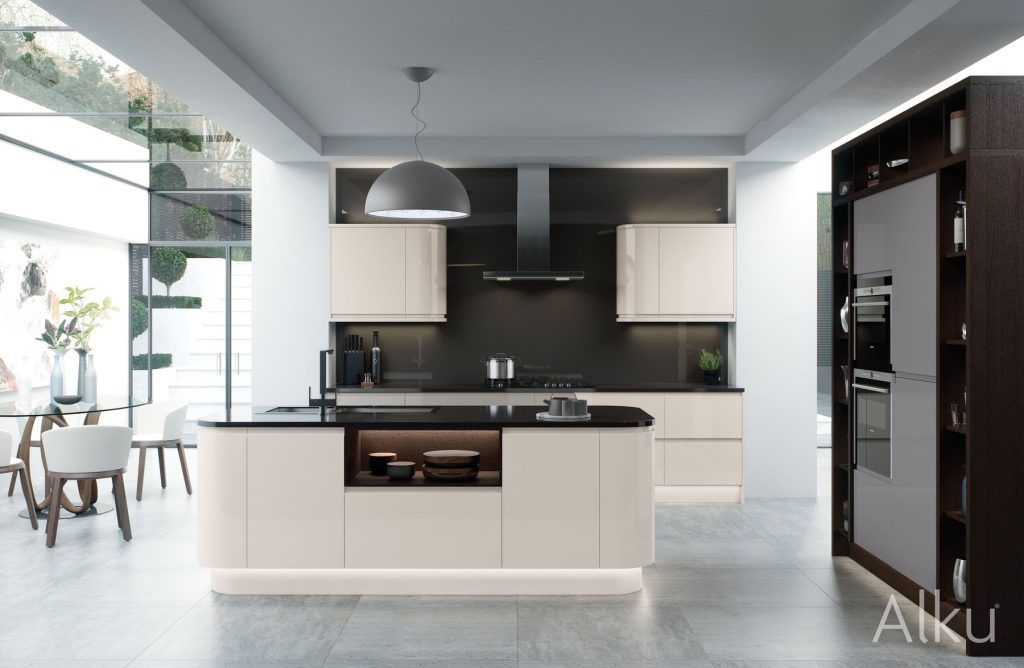 Discover Our Luxury Kitchen Showroom Near West Kirby
Situated just a brief drive away in The Wirral, our high-end kitchen showroom near West Kirby welcomes you with a comforting cup of tea as you explore our extensive range. At Rowe Interiors, we place great emphasis on the unique journey of each client. This is why we strongly encourage an in-person visit to our showroom, as you can gain a clear understanding of what Rowe is capable of. Seeing our stunning designs first-hand, touching the materials we use, and getting a feel for the practicality of our furniture provides a true reflection of our expertise. 
Immerse Yourself In Our Stunning Kitchen Displays
For an accurate understanding of how we can transform your kitchen, each display in our kitchen showroom near West Kirby is thoughtfully curated to represent a realistic kitchen setting. These include innovative and functional components like statement bars and corner pantry units. From the core fixtures to the lavish accessories, you'll gain a deep understanding of how each piece of furniture we select can contribute to a kitchen that's tailored to your taste and needs. We will guide you through all the options at your disposal, allowing you to visualise your dream kitchen.
Premium Kitchen Appliances
Beyond our wide range of furniture offerings, our kitchen showroom near West Kirby also features an exclusive range of top-tier kitchen appliances, including quality brands such as AEG and Neff. From modern induction hobs to versatile microwaves and coffee makers, you'll see these high-quality appliances elegantly integrated into our displays. Several of these appliances are also available for live demonstrations, such as our fully functional ovens and stovetops. For your sink requirements, we display esteemed brands like Franke, 1810, and Blanco, complemented by the revolutionary Quooker tap system, which provides you with instant boiling water. 
Personalised West Kirby Kitchen Design Service
We encourage you to contact us and visit our kitchen showroom near West Kirby for a free design consultation to begin your new kitchen journey! Initially, a basic floor plan is all we need to start crafting a beautiful design that's personalised for you.
Our skilled West Kirby kitchen designers will discuss every aspect of your kitchen aspirations with you, from your chosen style, materials, and colour palette to any special features you wish to incorporate. Regardless of whether you already have a clear vision for your kitchen or are still exploring options, our team is skilled at asking the right questions to formulate a detailed project plan. At each step of your kitchen journey, our objective is to design a visually appealing yet practical kitchen that flawlessly aligns with your lifestyle and needs.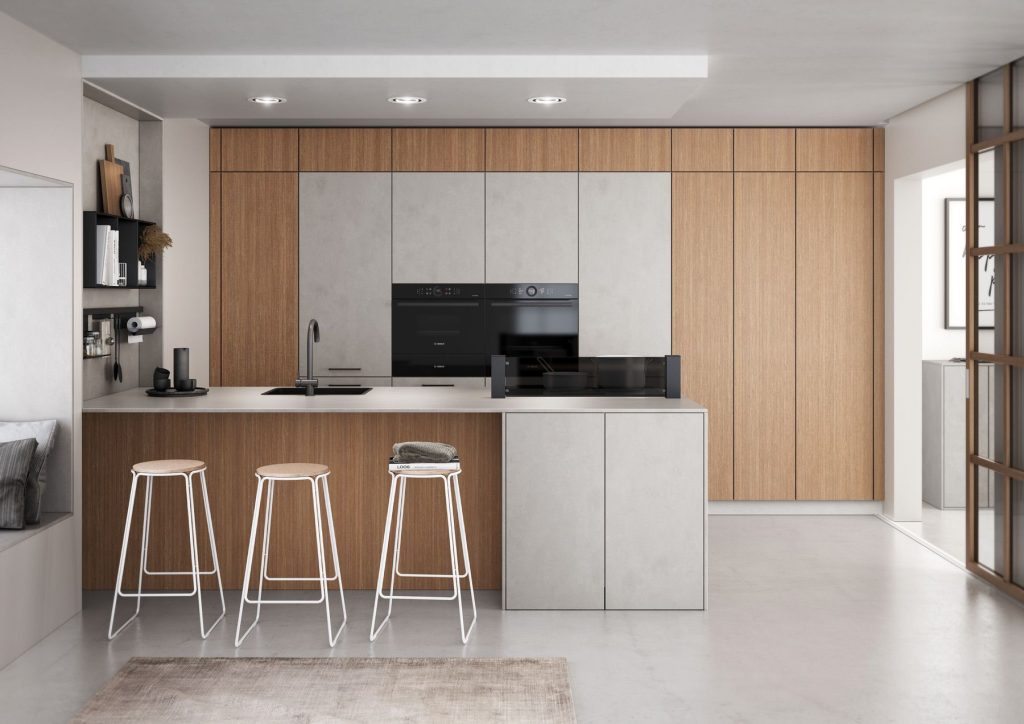 Skilled Kitchen Installation
At Rowe Interiors, we provide a fully project managed kitchen installation service that guarantees a seamless kitchen renovation from start to finish. Our expert team consists of dependable, long-term partners renowned for their unwavering quality and craftsmanship. Their in-depth understanding of our products and expert installation skills ensure a professional kitchen fitting process. We've nurtured an integrated working atmosphere in which each tradesperson is familiar with their colleagues, knows their specific responsibilities, and is updated on the ongoing status of the project, thereby optimising the installation process.
Contact Rowe Interiors Today!
If you're ready to start planning your ideal kitchen, reach out to us at Rowe Interiors today! With extensive experience and an unparalleled understanding of the latest design trends, we are ideally situated to bring your dream kitchen to life. We look forward to welcoming you at our kitchen showroom near West Kirby, where our friendly team will guide you through our engaging kitchen displays and help you identify the kitchen that best aligns with your taste, lifestyle and budget.