Bedrooms
Rowe Interiors are expert bedroom designers in Wirral, supplying beautiful wardrobe doors and innovative sliding door systems as well as a range of innovative storage solutions to help organise your bedroom, dressing room, or even your home office space.
Personalised Bedroom Design in Wirral
At Rowe Interiors we know that bedrooms are very individual spaces, and each has to look and feel right for it to become the personal sanctuary we all want and need. That's why at Cordiners we'll take the time to understand exactly what you need for your interior wardrobe space, and whether this is lots of hanging space, handrails, shoe drawers or tie and belt racks, we'll design the perfect wardrobe space in which you can keep all your belongings neatly organised and easily accessible.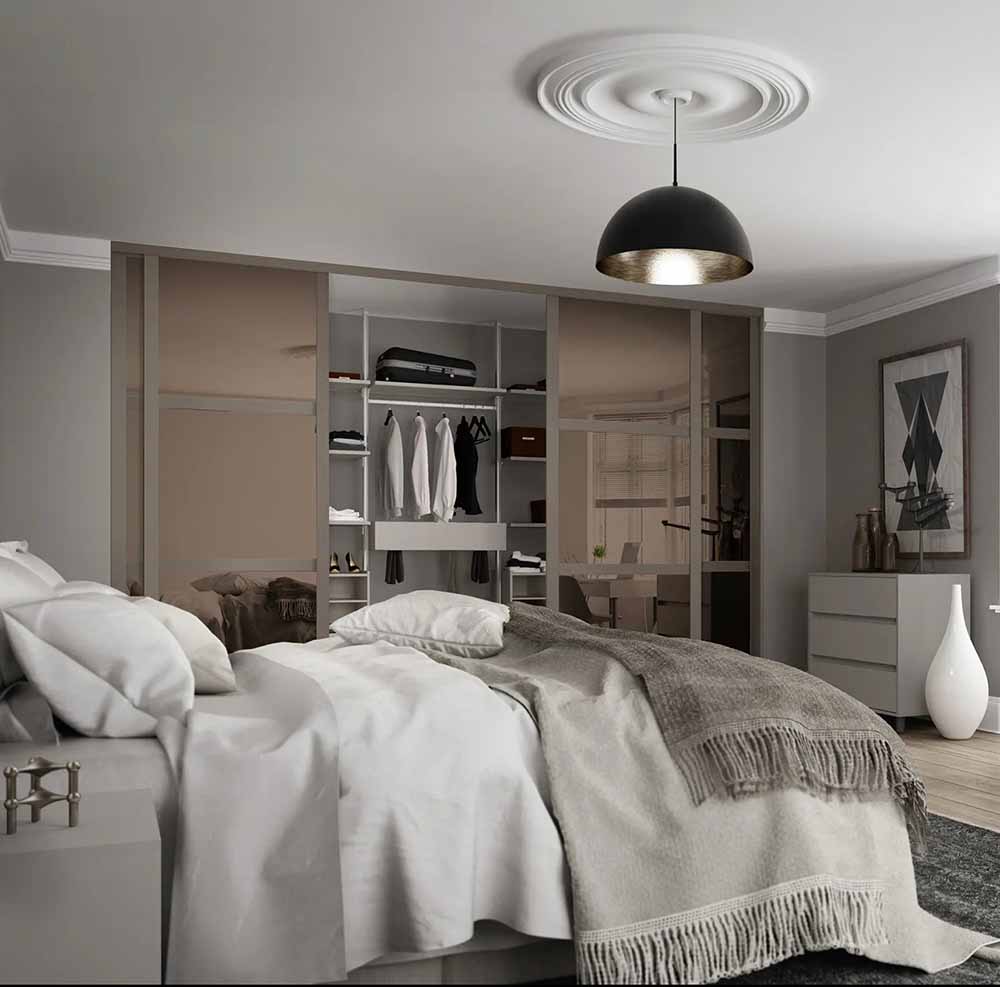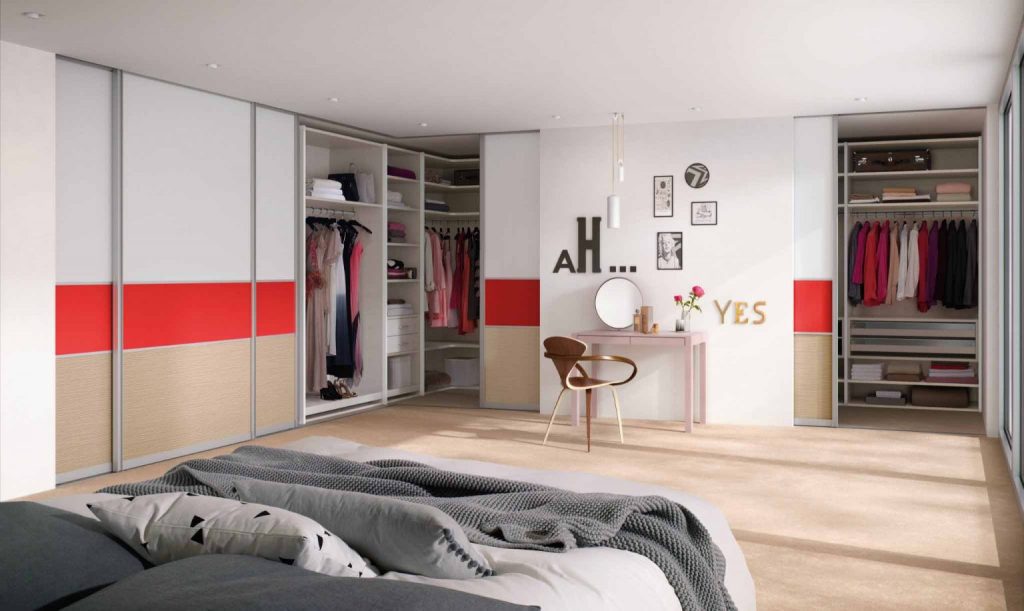 Visit our Wirral Bedroom Design Studio
More than this, we offer a totally bespoke storage system for your bedroom. Come into our Wirral bedroom showroom to discover a wide range of samples for our sliding door styles; these are available in every material from mirror and coloured glass, to chic murals, textured finishes and much more. All are suitable for any interior space, whether a bedrooms, playroom or home office, and each can easily transform an untidy, cluttered area into a stylish and organised haven within your home.
Book a Design Appointment