Our Rowe Interiors Wirral kitchen showroom is fully equipped to welcome all visitors, and is situated all on one lower level which makes us easily accessible for prams or wheelchairs. Please do call in and see us for a browse or to ask any questions, or else we kindly ask that you book ahead for our free kitchen design service.
Please contact us if you have any questions or special requirements.
Opening Hours
Monday: Friday: 9am – 4pm
Saturday: By appointment
Sunday: Closed
Welcome to Our Inspiring Wirral Kitchen Showroom
Welcome to our Wirral Kitchen Showroom, the perfect setting in which to begin the journey towards your dream kitchen space! Whether you're here with an exact vision of your dream kitchen, or simply seeking some inspiration, our dedicated team of kitchen experts is on hand to guide you through our collections, helping you make the perfect choices for your home and lifestyle. As we guide you through our showroom, we'll discuss who we are, what we do, and how our offerings can cater to your unique style and budget requirements.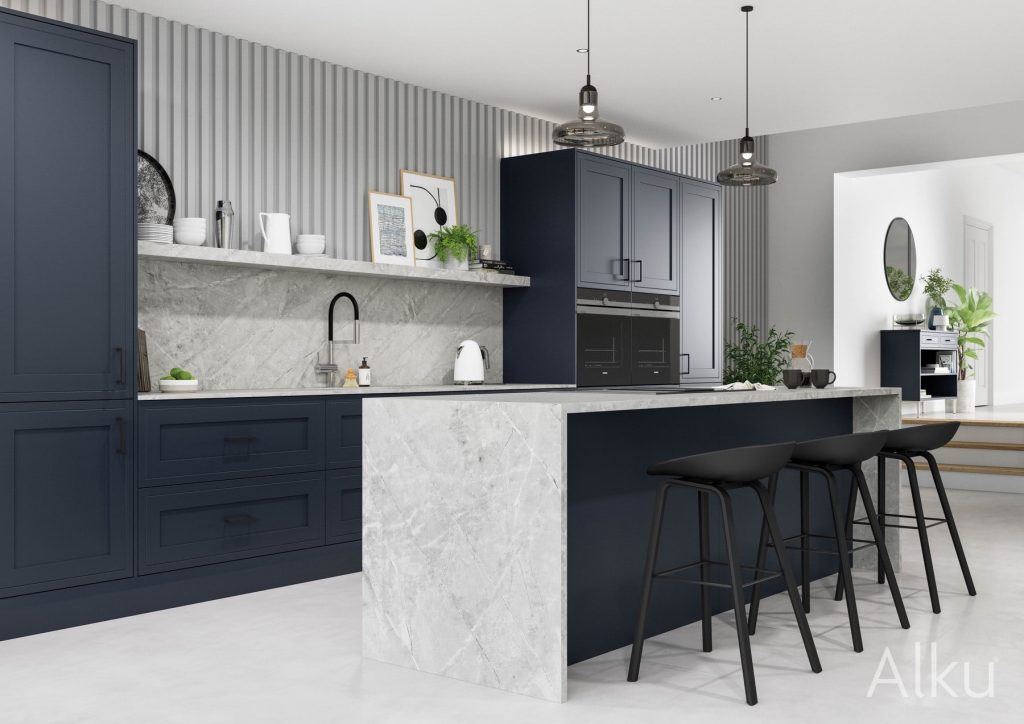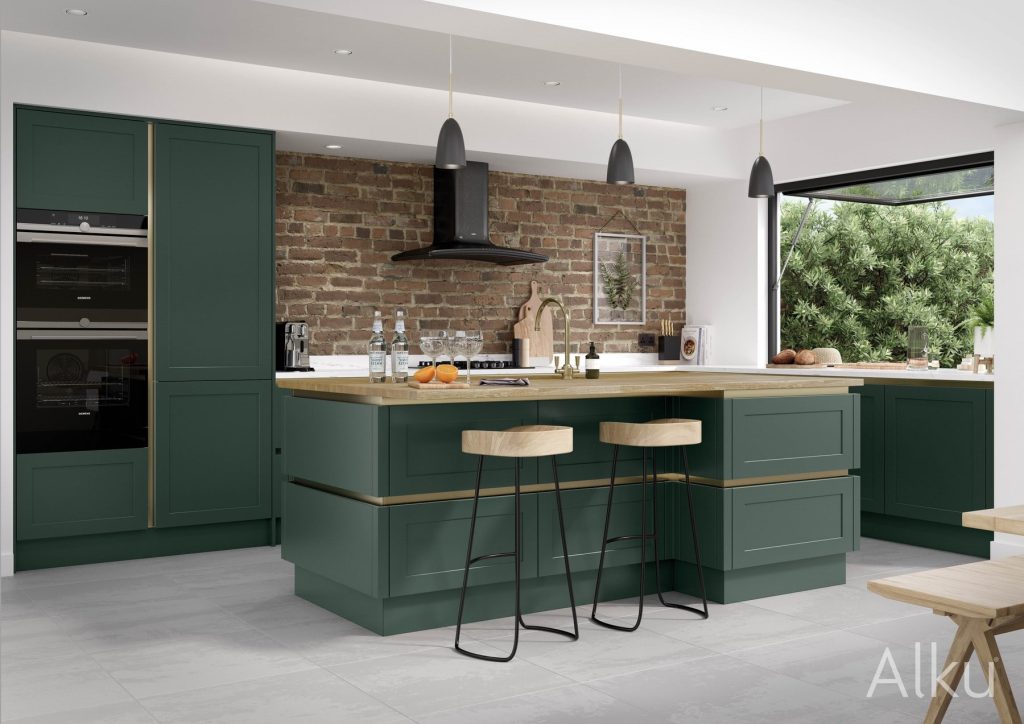 Working With Your Measurements
Feel free to call in and browse or alternatively please book an appointment ahead of your visit to our Wirral kitchen showroom to take advantage of our free expert kitchen design service. For this, we don't need professional drawings; instead, we simply need you to bring along a rough floor plan with measurements of your kitchen space, including window and door locations. Although we conduct thorough site surveys later on in our process, these initial plans are essential as a starting point for our discussion. By understanding your space, we can assess its potential, and advise on the best look and layout for your brand new design.
Discover Our British and German Kitchen Ranges
Our Wirral kitchen showroom may be small in stature with only seven or eight displays, but don't let that fool you! Within this curated selection, you'll find a diverse array of styles catering to every taste! Our varied range, comprising German kitchens by Bauformat, and British furniture by Alku, showcases traditional styles including beautiful in-frame kitchens, painted kitchens, a stunning matt handleless kitchen in rich navy blue, and much more as well. In essence, our displays will give you a flavour of our capability but with a flexible, bespoke furniture range at our fingertips. Ultimately, the potential for your new kitchen stretches as far as your imagination!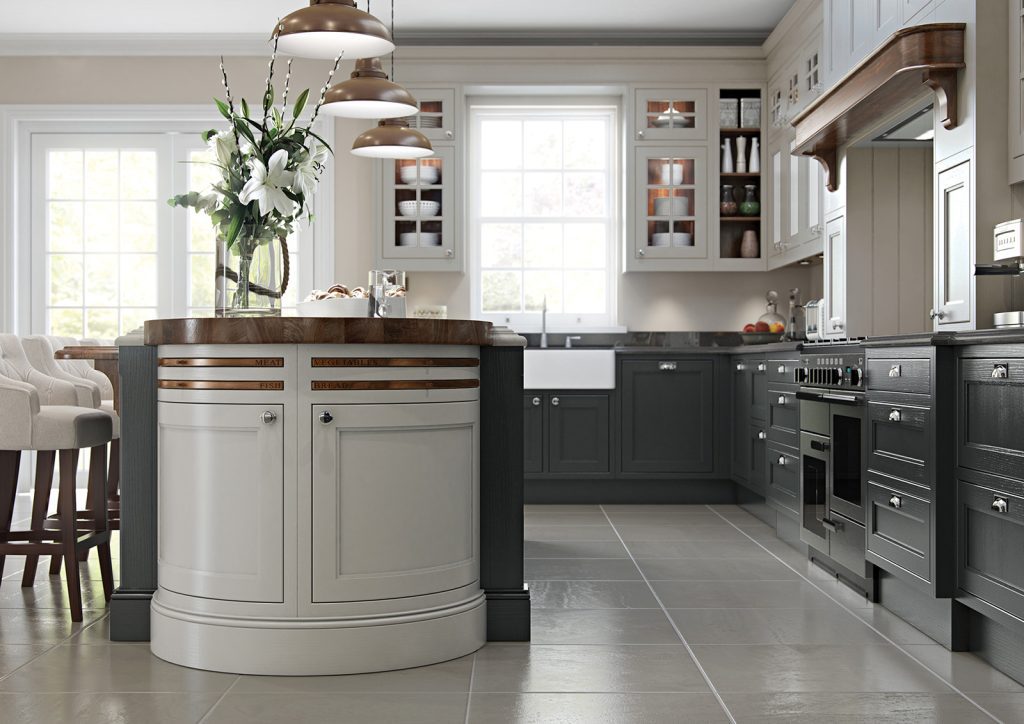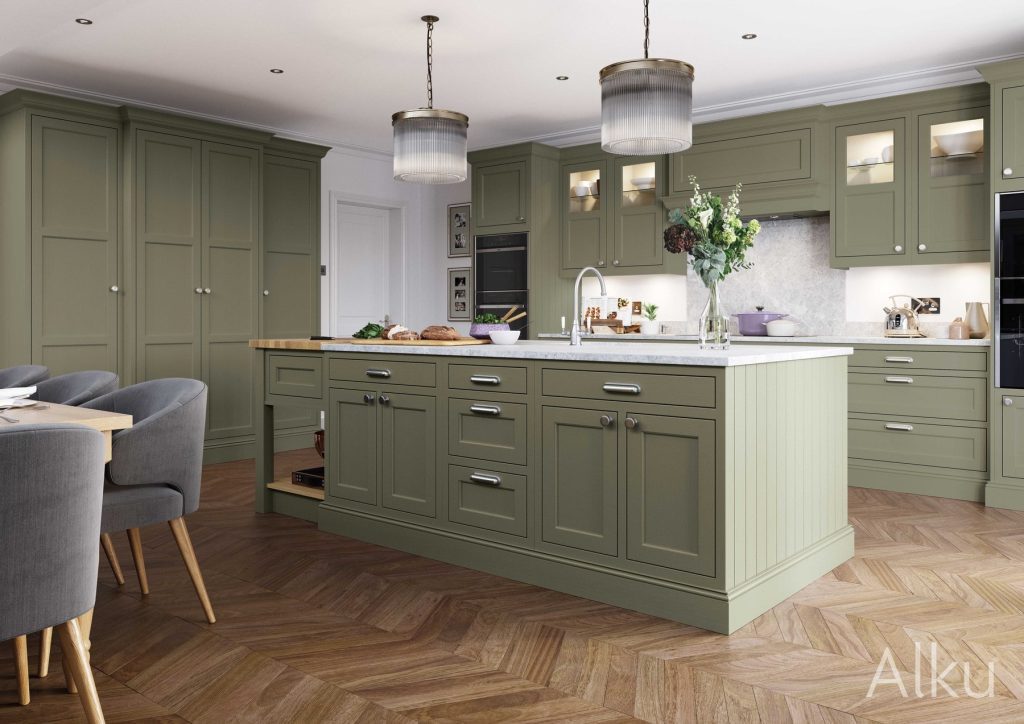 Experience Our Fully Dressed Wirral Kitchen Showroom
To help you visualise what Rowe could do for your home each of our Wirral kitchen showroom displays is fully dressed and displays innovative yet practical features such as a statement bar and corner pantries. From integral components to optional extras, you'll see how each piece of carefully curated furniture can contribute to a kitchen that's uniquely yours, and we'll guide you through the numerous possibilities that exist when crafting your ideal kitchen. For example, you can experience how the simplicity and efficiency of pull-out storage systems and pantries can perfectly transform your kitchen organisation.
These ingenious solutions are designed to optimise space but also to ensure effortless access to everything you need, adding a seamless flow to your daily kitchen activities.
Top-of-the-Range Appliances in our Wirral Kitchen Showroom
As well as our luxury furniture, Rowe Interiors are proud to present a selection of premium kitchen appliances from trusted brands including AEG and Neff, for whom we are a Neff Masterpartner with access to the entire collection of luxury Neff products. From induction hobs to combination microwaves and coffee machines, you'll have a chance to see these high-quality appliances integrated into our designs. You can even witness some of them in action, including our working oven and hobs. For your kitchen sink, we display esteemed brands like Franke, 1810, and Blanco. We also offer the innovative Quooker system for taps, providing instant boiling water on demand.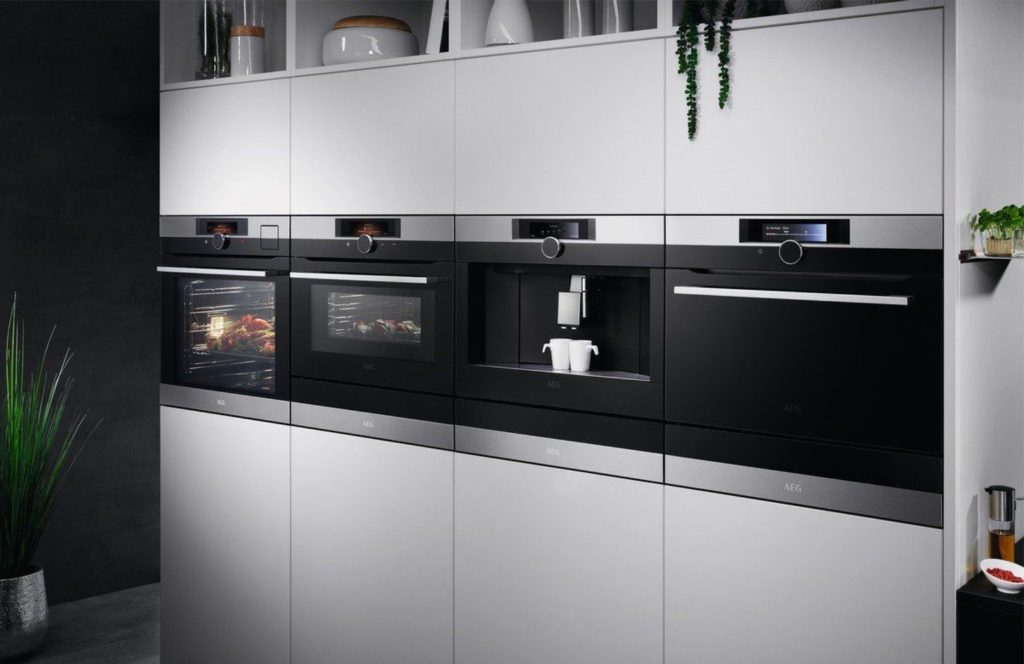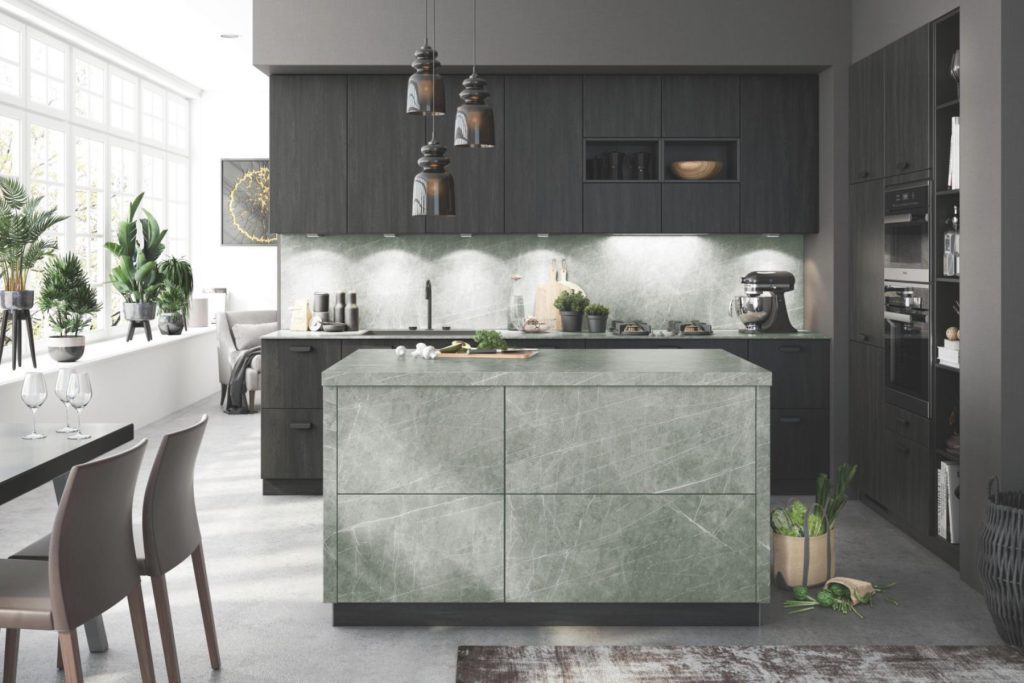 Quality Kitchen Worktops
We understand that a kitchen worktop is far more than simply a functional surface, but a defining feature of your kitchen. That's why we offer a range of materials including Silestone, CRL (quartz), Dekton, Corian and Sensa Granite. Each material brings its own unique character to your kitchen, ensuring a beautiful and durable surface, and our experts can talk you through the different look, properties and cost of each, helping you make the best choices for your home.
Your Personalised Mood Board
If you know what type of kitchen you want, we can direct you to the right style and materials to achieve your desired look. For example, if you want a sleek and modern kitchen in a dark tone, we have plenty of options we can show you. And to ensure you can truly visualise your potential kitchen, we offer a personalised service of creating a mood board for you as part of our free kitchen design service.
This will contain samples of doors, handles, cabinets, and worktops, all chosen based on the style preferences you specify. By providing a tangible representation of your future kitchen, we ensure that you leave our Wirral kitchen showroom feeling inspired, happy, and confident in your choices.