Bauformat Matt White + Metallic Effect Kitchen With Island
Bauformat Black + Metallic Kitchen
Metallic Kitchens
Bringing a bold injection of glamour to the kitchen environment, metallic kitchens are very much on trend. These eye-catching, luxury doors can be incorporated as a standalone statement kitchen, or else used in conjunction with other kitchen units and materials for an impressive kitchen contrast. Rowe Fitted Interiors offer an array of metallic kitchen finishes ranging from glass to brushed lacquered doors, and in a choice of beautiful metallic tones. To view our modern metallic kitchen range please visit our Wirral Kitchen Showroom.
Metallic Effect Kitchens
At Rowe Fitted Interiors we offer a range of metallic kitchen options, including stunning metallic effect kitchens. These kitchens are a modern and sleek choice for any home, embodying a blend of sophistication and contemporary flair. The reflective surfaces of metallic finishes contribute to making spaces feel more open and brighter, an ideal choice for smaller kitchens. Metallic effect kitchens can also be designed to complement a range of kitchen styles and colours, from modern white gloss to stainless steel industrial kitchens. This style suits those who appreciate a minimalist yet bold aesthetic in their living space.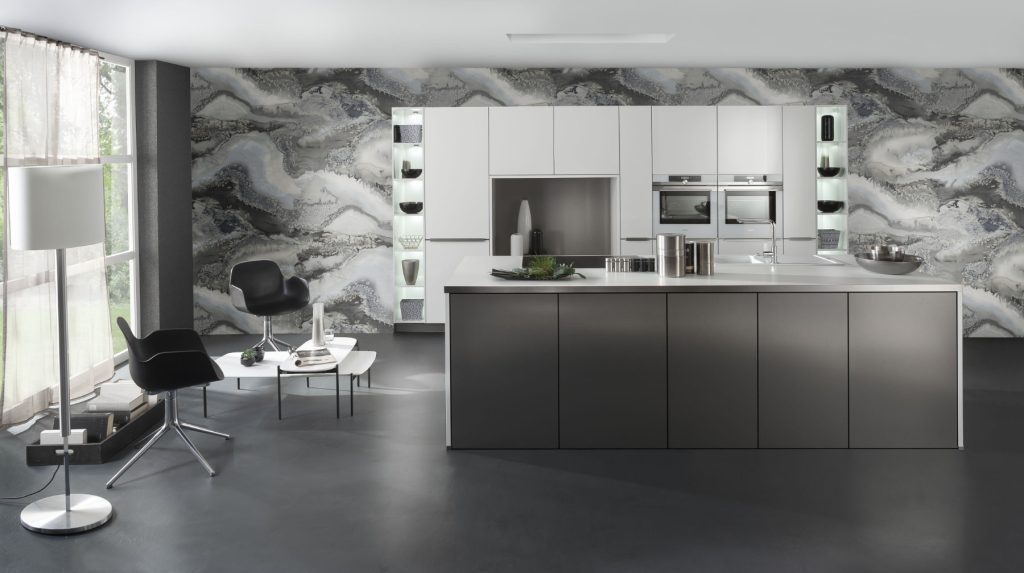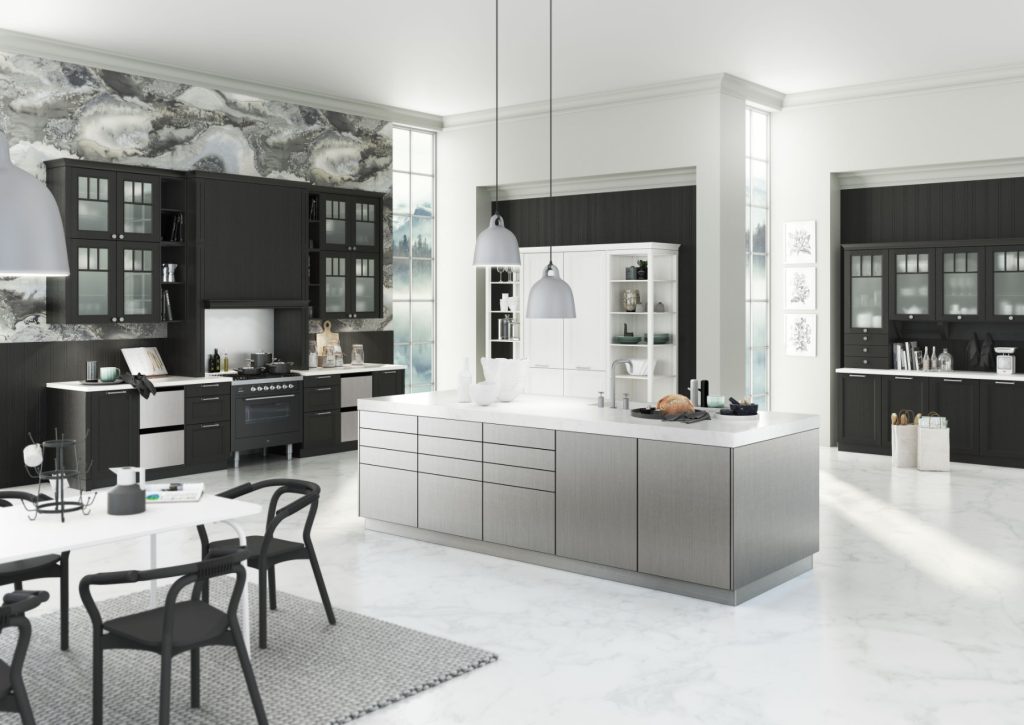 Titanium Metallic Lacquer Kitchens
Whilst it exudes a more understated look than its gold or bronze kitchen counterparts, the Titanium metallic lacquer kitchen door is equally sure to make a statement within any kitchen! Its richly textured surface sets clear accents along with a sophisticated outlook. And aptly named, this finish has been optimised to withstand the daily wear and tear it will be subjected to within the kitchen.