Beautiful Designer Kitchens & Interiors
Visit the Wirral's premier independent showroom for
modern kitchens.
shaker kitchens.
German Kitchens.
British Kitchens.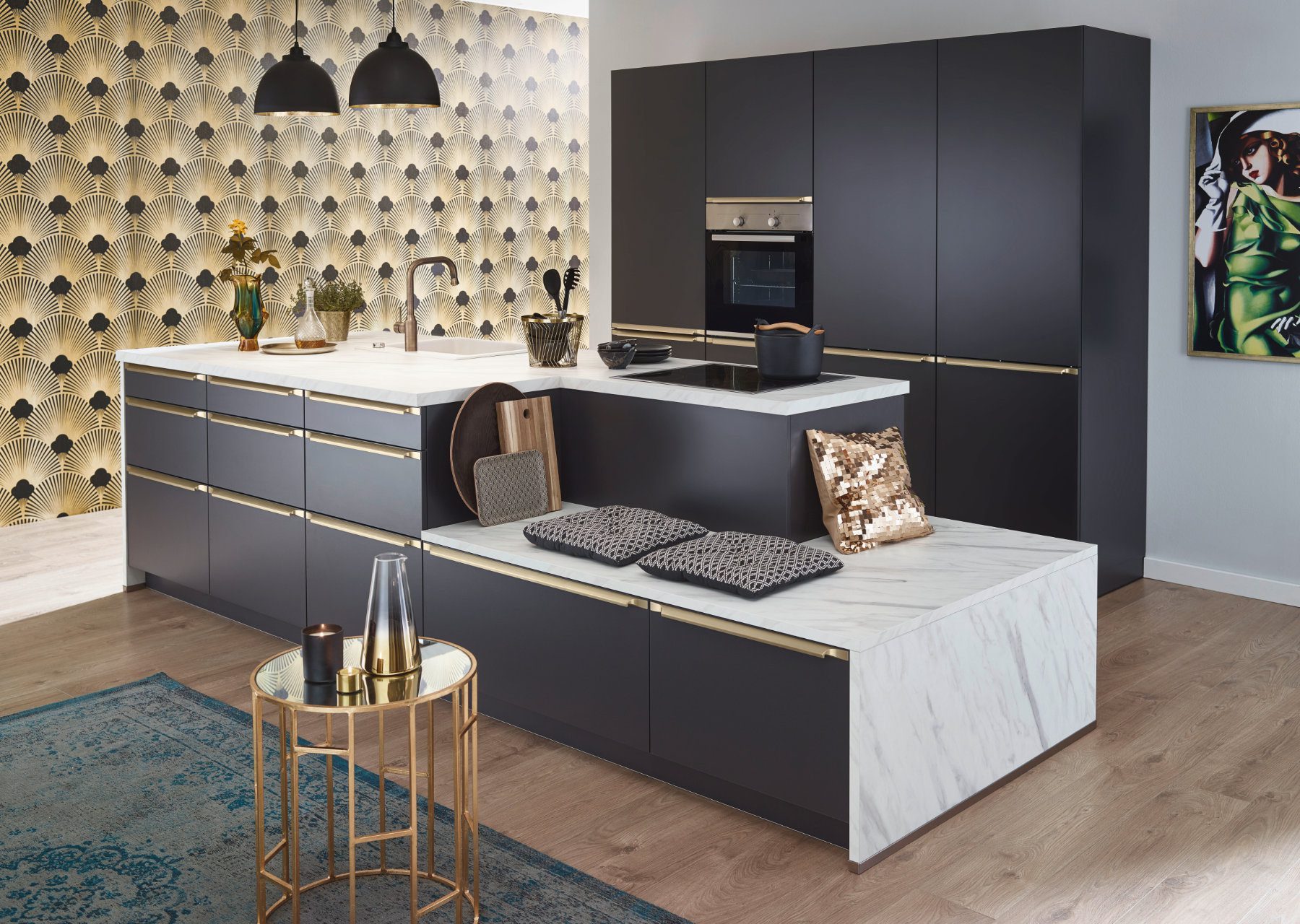 Luxury Modern Kitchen Design
Luxury British & Bespoke German Kitchens in Wirral
Welcome to Rowe Fitted Interiors, award-winning bespoke fitted kitchen and furniture specialists in The Wirral, Liverpool and Cheshire, and where your journey to a beautiful, personalised kitchen begins. With a keen eye for aesthetics and a deep understanding of functionality, Rowe Fitted Interiors craft interior spaces that are as beautiful as they are practical. Whether it's the timeless charm of a British kitchen you desire, or the modern functionality of German kitchens, Rowe Fitted Interiors are fully committed to delivering exceptional quality, style, and customer satisfaction.
A Complete Service From Start to Finish
At Rowe Fitted Interiors, we can transform your old and tired kitchen into a space that you will enjoy spending time in. With a fully project-managed service, we are different from most other kitchen companies as we can complete the full spectrum of works you require, from taking out your old kitchen, to painting and decorating your new one, or even taking down an internal wall- we'll do it all! We offer a highly personalised and committed level of customer service, ensuring a seamless process from our very first meeting, right up until the finishing touches to your beautiful new kitchen!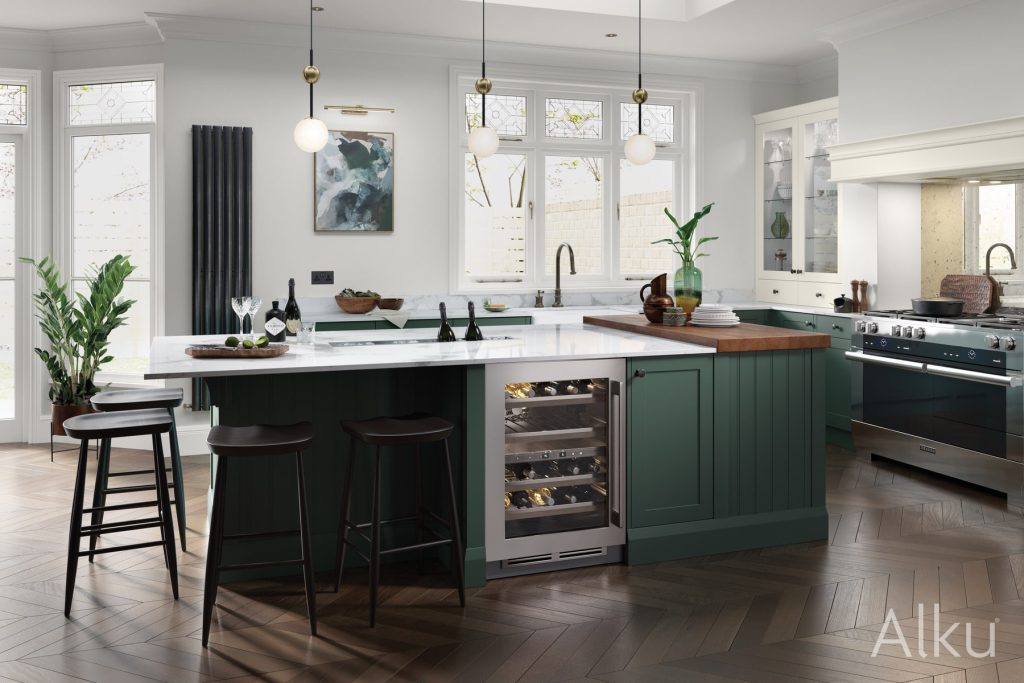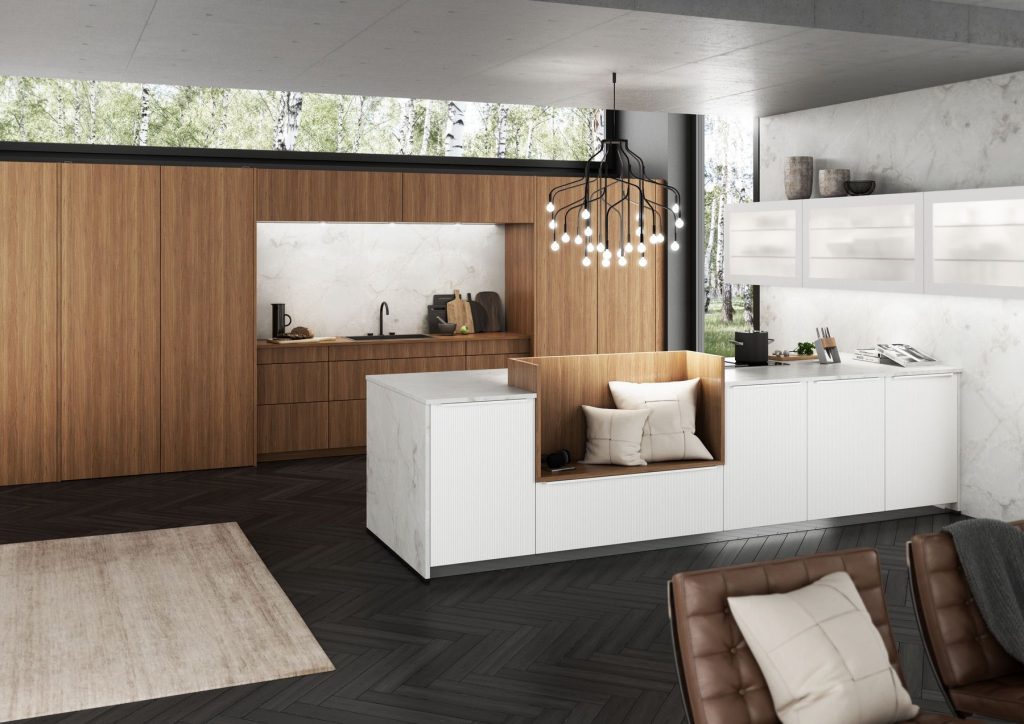 Why Choose a German Kitchen in Wirral?
A popular choice the world over, a German kitchen brings with it a promise of unparalleled quality, precision and design sophistication. Known for their meticulous engineering, German kitchens successfully combine robustness and longevity with an uncompromising eye for aesthetics. These spaces emanate sleek, modern allure, usually infused with innovative features and smart storage solutions that maximise space, as well as enjoyment of your kitchen!
German kitchens are meticulously crafted to endure the test of time, making them not just a short-term investment, but a lasting addition to your home. Moreover, they cater to a wide spectrum of tastes, from minimalist to opulent, enabling you to find the perfect kitchen that aligns with your personal style and functional needs.
Bauformat Modern Kitchens in The Wirral
Bauformat, is a distinguished German kitchen manufacturer renowned for their exceptional craftsmanship and innovative kitchen designs. Bauformat offers a diverse range of kitchen styles, each uniquely designed to cater to varied tastes and requirements. For a contemporary look, Bauformat's modern kitchen ranges offer minimalist aesthetics, high-tech appliances, and innovative features such as handleless cabinets and integrated lighting. Their designs are often characterised by clean lines, sleek surfaces and a colour palette that ranges from striking monochromes to subtle neutrals.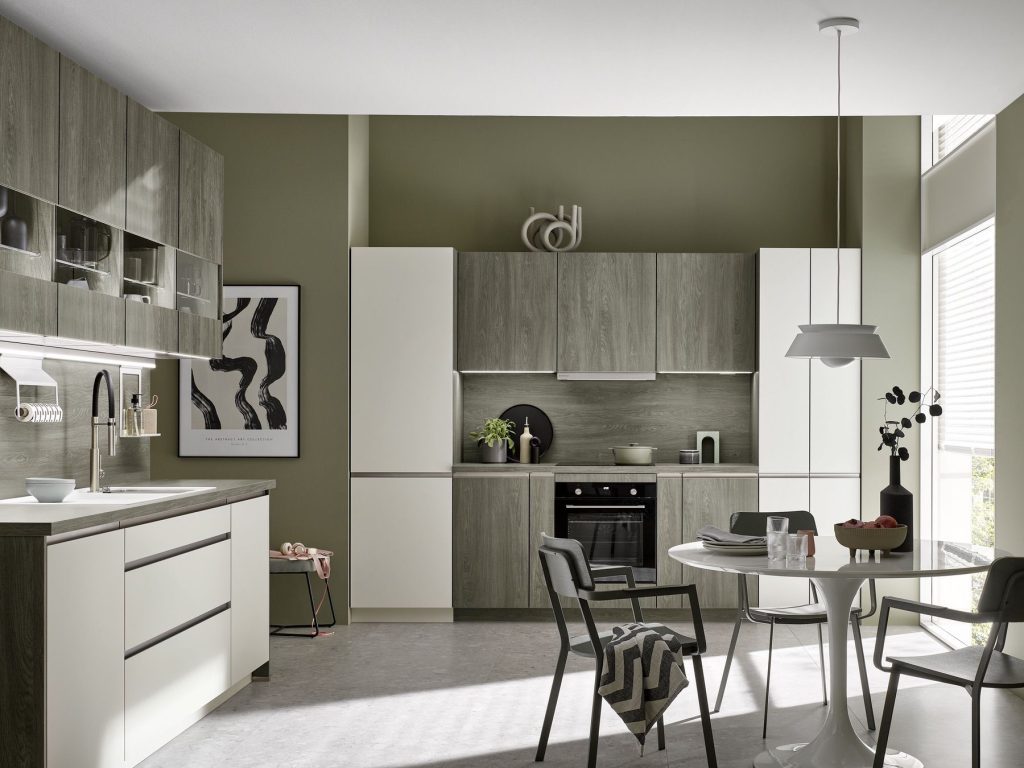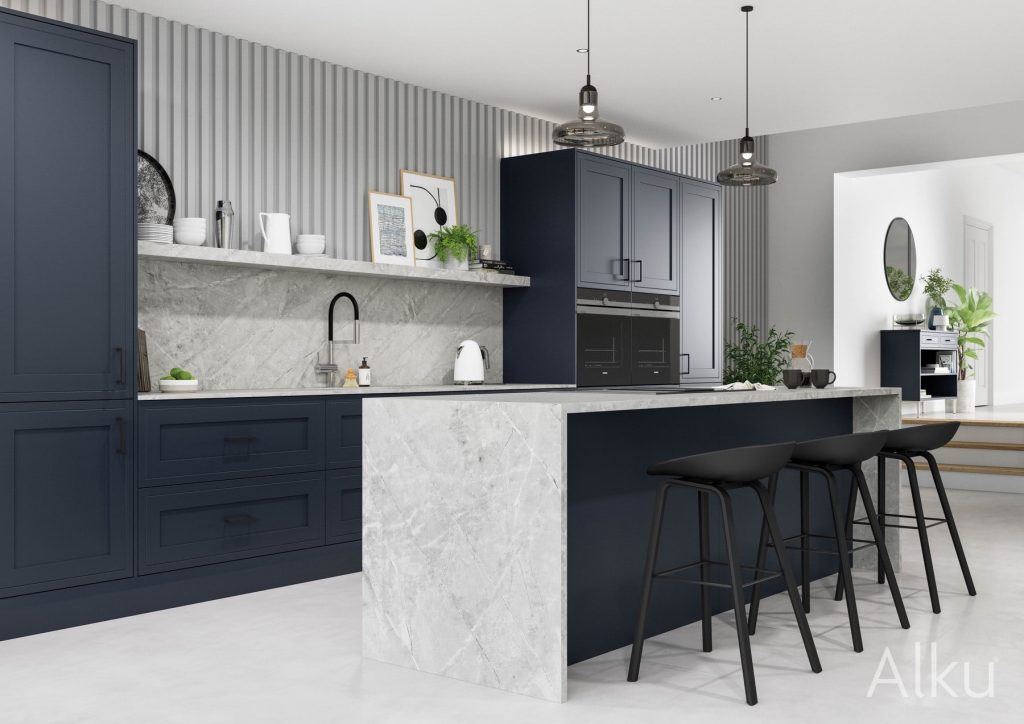 British Kitchens- Why Choose Alku Kitchens on the Wirral?
Alku is a respected UK kitchen manufacturer, known across the industry for its versatility, bespoke craftsmanship and affordable kitchen prices. Their collections span an impressive variety of styles, offering everything from the charm of traditional in-frame designs to the sleek allure of modern matt kitchen doors. Alku's distinct appeal lies in their commitment to personalisation, as they cater to all with an extensive array of non-standard sizes, and even offer a paint-to-order service for customers desiring a specific colour.
Popular kitchen features such as pantries and pocket door systems, a rarity among other UK kitchen brands, further underscore their dedication to innovation and customer satisfaction. With each kitchen bearing the mark of Alku's exceptional British craftsmanship, they successfully infuse UK homes with style, functionality, and a touch of bespoke, yet affordable luxury.
Bespoke British Kitchens from Aisling
We additionally offer a stunning range of kitchens from Aisling. This high end brand supplies an exquisite range of kitchen collections in a variety of materials, finishes, colours, and designs to suit every taste. In their production process, Aisling not only focuses on the aesthetic appeal of your furniture but also on the finer details like hinge and handle choices. Aisling's skilled craftsmen are driven by a passion for design and a mastery of their craft, ensuring each piece of made-to-order cabinetry will last for years to come. Our careful selection of premium woods, coupled with a diverse range of paint finishes, ensures your home can be adorned with furniture that is not only unique but also embodies the highest standards of material quality.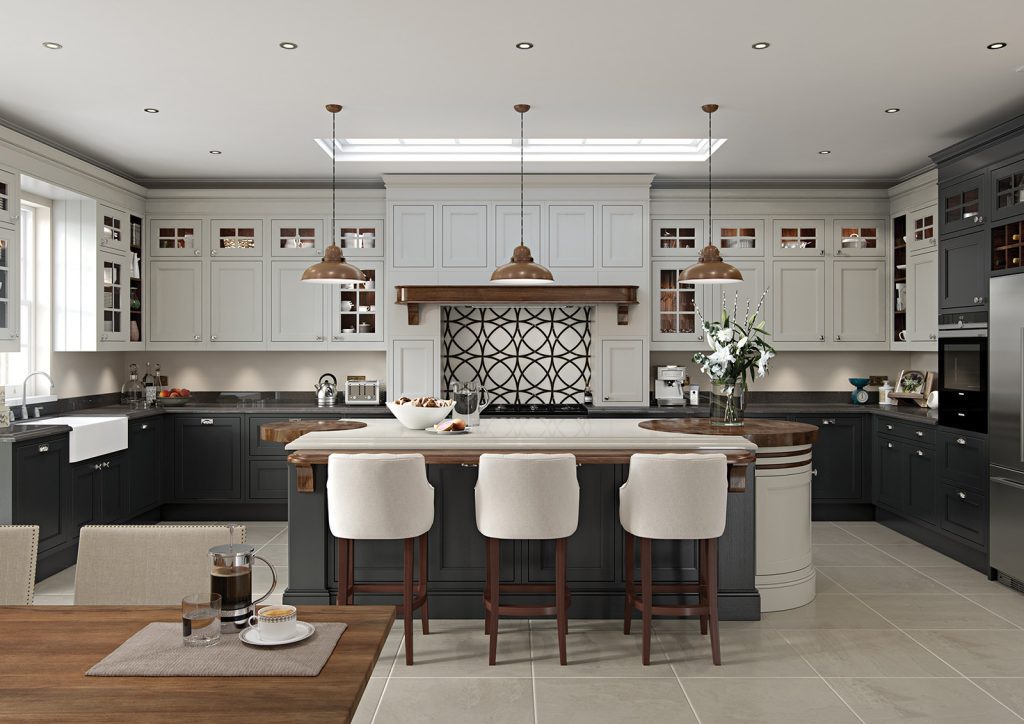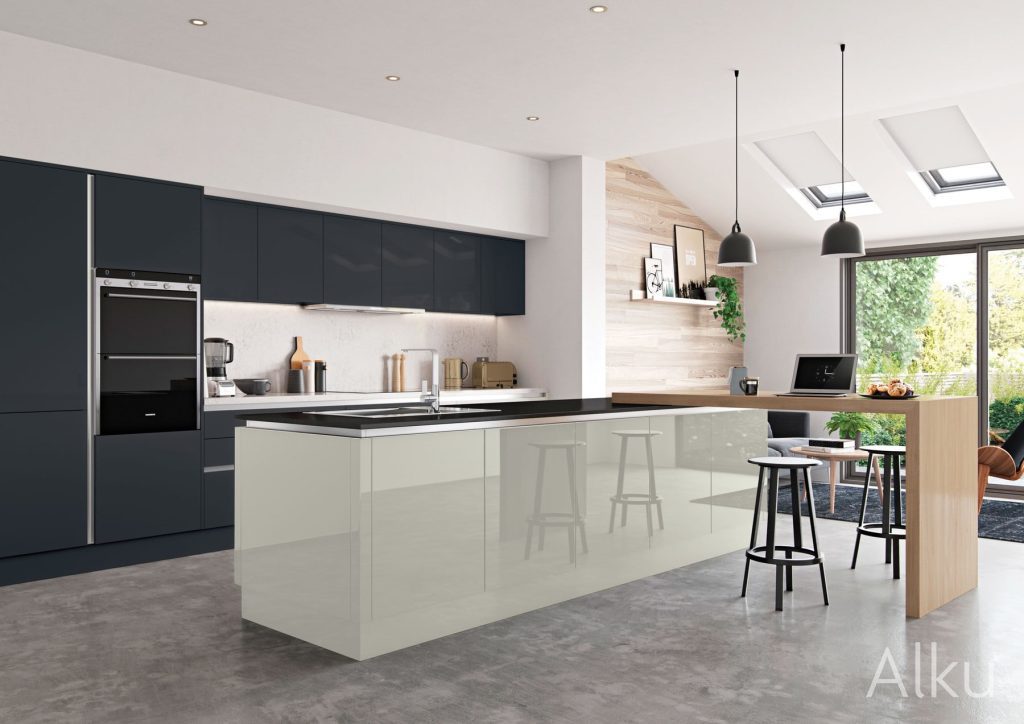 Outstanding Customer Service
At Rowe Fitted Interiors, our commitment to exceptional customer service is what truly sets us apart. Our team of dedicated designers works tirelessly to ensure your vision for the perfect kitchen becomes a stunning reality. We pride ourselves on our personalised approach, listening attentively to your needs and preferences, and translating them into beautifully crafted, functional spaces. Each step of the journey with us is marked by clear communication, careful attention to detail, and an unwavering dedication to achieving your satisfaction. With our expert team, you're not just getting a new kitchen; you're experiencing a bespoke service that values your individuality and comfort.
Wirral Kitchen Showroom
Our Rowe Interiors Wirral kitchen showroom is fully equipped to welcome all visitors, and is situated all on one lower level which makes us easily accessible for prams or wheelchairs. Please do call in and see us for a browse or to ask any questions, or else we kindly ask that you book ahead for our free kitchen design service.
Please contact us if you have any questions or special requirements.
Opening Hours
Monday: Friday: 9am – 4pm
Saturday: By appointment
Sunday: Closed
Rowe Fitted Interiors Service Areas
Showroom Amenities
Our luxury Wirral kitchen showroom is easy to find on the main road in Hoylake that runs through the West of The Wirral. If you want to combine your trip with a bite to eat, then popular 'Lino's Restaurant' is next door and has been feeding the Wirral's most discerning diners since 1983. There is also a Co-op a short distance away for your convenience as well. There is on-street car parking beside our showroom, or else you will find a free car park just a minute's walk away.
Discover Our Range Of Styles