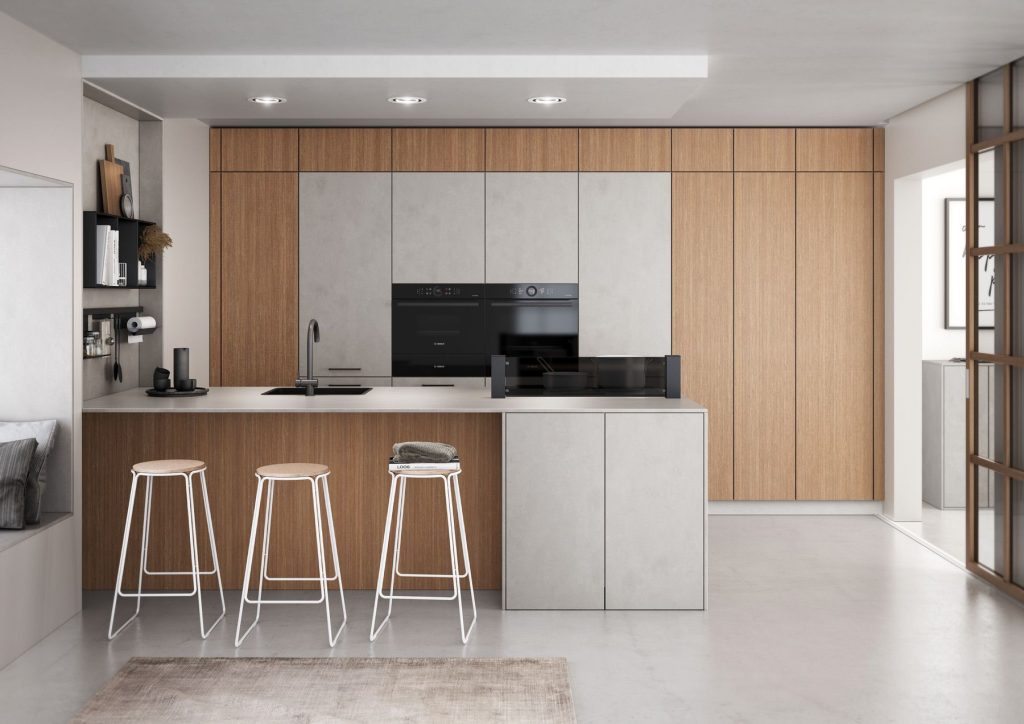 Luxury Kitchen Showroom Near Liverpool
Are you in search of a luxury kitchen showroom near Liverpool? Your search ends with our dedicated team at Rowe Fitted Interiors, Liverpool's foremost specialists in customised kitchen and interior designs. We merge meticulous design sensibility with an in-depth understanding of functional kitchen layouts to craft interiors that are as visually appealing as they are practical. Whether you're inspired by the timeless sophistication of British kitchens or the modern look of German designs, our commitment to unmatched quality, style, and service remains unwavering throughout the process.
Why Choose a German Kitchen in Liverpool?
German kitchens have earned global acclaim for their unparalleled quality, precise craftsmanship, and forward-thinking designs. Synonymous with expert engineering, these kitchens effortlessly embody both durability and aesthetic value. They present a sleek, contemporary feel, often complemented with state-of-the-art appliances and smart storage designs that maximise both space and usability. Examples of the latest innovations in kitchen storage solutions can be seen in our kitchen showroom near Liverpool. At Rowe Interiors, we know that German kitchens are built to endure, making them not only a stunning addition to your home, but a lasting investment for the future.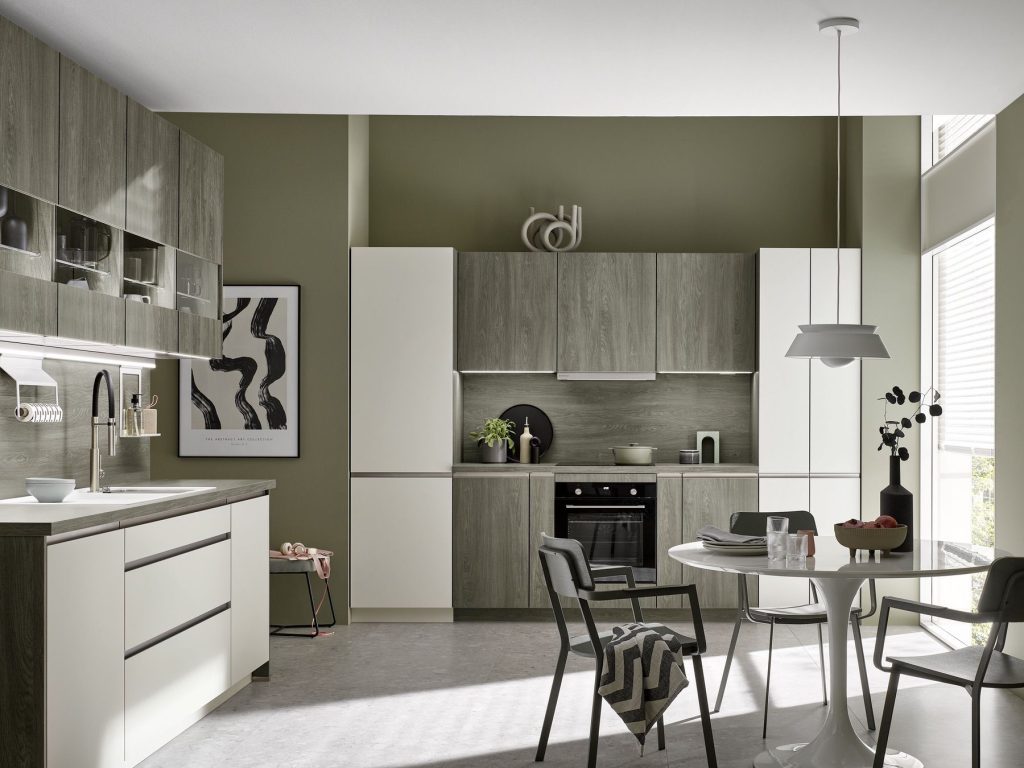 Bauformat Kitchens in Liverpool
Within our kitchen showroom near Liverpool, we showcase the very best that German kitchen design has to offer. With us you'll discover the esteemed German brand Bauformat, known for its exceptional artistry and innovative kitchen designs. Their extensive range of furniture includes a wide array of different styles, ensuring they can accommodate various preferences and requirements.
Bauformat's recent kitchen collections showcase sleek designs, top-tier appliances, and the latest features such as handleless kitchens and integrated lighting, making them a perfect fit for those who want to add a contemporary flair to their kitchen. If you place value on having a sustainable kitchen, rest assured that Bauformat champions eco-friendly practices throughout their production process, ensuring a striking and robust German kitchen that remains environmentally conscious. 
Alku British Kitchens
If you find yourself inspired by quintessentially British kitchens that blend traditional charm with modern style, you'll be pleased to discover we also offer exceptional kitchens by Alku. This British brand is widely recognised for its adaptable designs, tailored craftsmanship, and value-driven pricing. Alku's range showcases a captivating blend of styles, from the evocative allure of traditional in-frame designs to the modern sophistication of matt kitchen doors.
Alku's edge lies in their unwavering commitment to personalisation; they offer an extensive variety of unique sizes and even provide a tailored paint service for those with a precise colour in mind. Within our kitchen showroom near Liverpool, you'll encounter some of Alku's most sought-after designs, featuring custom-made pantry units and clever pocket door mechanisms to enhance your daily life.
Discover Our Luxury Kitchen Showroom Near Liverpool
Located a short drive away in The Wirral, our elegant kitchen showroom near Liverpool serves as the perfect starting point for your new kitchen journey. Upon your arrival, you'll be welcomed with a freshly brewed cup of tea, allowing you to peruse our refined collection at your own pace.
At Rowe Interiors, we truly value the unique journey of every client – this is why we fervently encourage a personal visit to our showroom. Not only does it offer you the clearest insight into what Rowe can offer, but it also gives you the chance to discuss your vision with our expert designers. Experiencing our designs up close, touching the materials, and understanding the practicality of our pieces will provide you with a realistic impression of our expertise.
Engage With Our Expertly Curated Kitchen Displays
To give you a thorough understanding of your possibilities with Rowe Interiors, each display in our kitchen showroom near Liverpool is carefully curated, incorporating both innovative and useful features such as statement bars and corner pantry units. From foundational pieces to lavish accessories, you'll see how every chosen item can help shape a kitchen that perfectly reflects your style. Our expert team will guide you through the myriad choices on offer, showcasing how we can realise your ideal kitchen.
Premium Kitchen Appliances in Liverpool
At Rowe Interiors, we understand that no kitchen design is complete without the perfect appliances to complement your look and fulfil your needs. Beyond our finely crafted furniture, we also proudly present an array of high quality kitchen appliances at our kitchen showroom near Liverpool, including distinguished brands such as AEG and Neff. Ranging from advanced induction hobs to versatile microwaves and coffee machines, you can see these premium appliances seamlessly integrated into our designs.
Several appliances are even set up for real-time demonstrations, allowing you to experience their innovative features for yourself. For sink and tap solutions, we offer esteemed brands like Franke, 1810, and Blanco, complemented by the revolutionary Quooker tap system, offering immediate boiling water on demand.
Expert Liverpool Kitchen Design Service
Begin the journey to your dream kitchen by visiting our expansive kitchen showroom near Liverpool for a free design consultation! As a starting point, all we need is a basic floor plan to start planning the perfect layout bespoke to your needs.
Our expert Liverpool kitchen design specialists will meticulously explore every aspect with you, from your favoured aesthetics, materials, colours, and finishes to any unique elements you wish to include. In a historic city such as Liverpool, we understand the importance of creating a layout that harmonises with your home's existing architecture and style. Rest assured we know the right questions to ask to create an ideal design that blends any traditional features of your home with modern trends and advancements. Every step of the way, our goal is to conceptualise a visually striking and efficient kitchen that aligns with your lifestyle, requirements, and budget.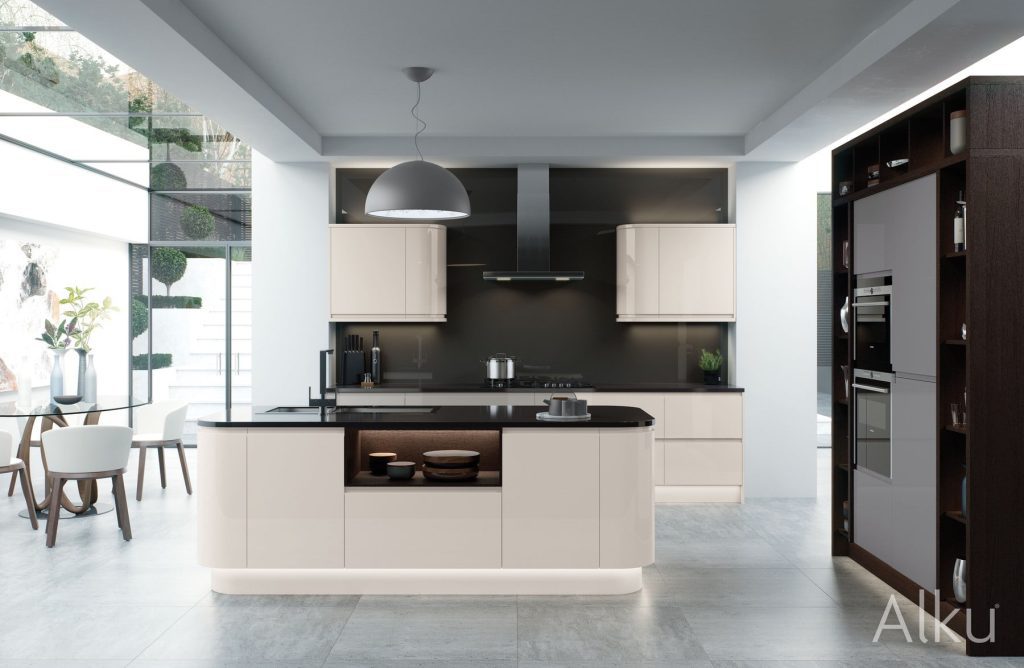 Professional Kitchen Installation
For your installation needs, we additionally offer a fully project managed installation service in which we take care of all necessary works to bring your vision to life. With our handpicked team of tradespeople, we guarantee an expert kitchen renovation from start to finish. Rowe's kitchen installation team is composed of trustworthy, established partners recognised for their unwavering professionalism and reliability. Their profound insight into our product range combined with expertise in installation methods promise a stress-free experience for you. We've fostered a harmonised working atmosphere where each craftsman is acquainted with their peers, is clear on their responsibilities, and is updated on the project's progress, ensuring an efficient installation process.
Want to Learn More?
If you're ready to begin planning a bespoke kitchen design that meets all your needs, Rowe Interiors is just a call away! Equipped with years of expertise and a deep understanding of contemporary designs, we're ideally positioned to bring your aspirations to life. We eagerly anticipate your visit to our kitchen showroom near Liverpool, where our friendly team will guide you through our captivating kitchen displays and assist in identifying the kitchen that best resonates with your tastes and budget.