Luxury Kitchen Showroom Near Irby
If you're in need of a bespoke kitchen showroom near Irby, look no further than our professionals at Rowe Fitted Interiors! We are your premier specialists in creating custom-made kitchens and interior furniture in Irby and the neighbouring regions. Merging a rigorous eye for detail with in-depth knowledge of functional kitchen designs, we curate spaces that are as captivating as they are functional. Whether your taste is inclined towards the timeless elegance of British kitchens or the modern touch of German creations, our unwavering commitment to supreme quality, design, and client service is second to none.
Why Opt for a German Kitchen in Irby?
Esteemed worldwide, German kitchens showcase excellent artistry, precision, and pioneering aesthetics. Thanks to their robust build, these kitchens perfectly marry functionality with visual allure. A German kitchen introduces a contemporary, sleek atmosphere, frequently supplemented with cutting-edge appliances and ingenious storage solutions that enhance your cooking endeavours. Choosing a German kitchen isn't merely a fleeting fix; it becomes a perennial investment for your Irby home.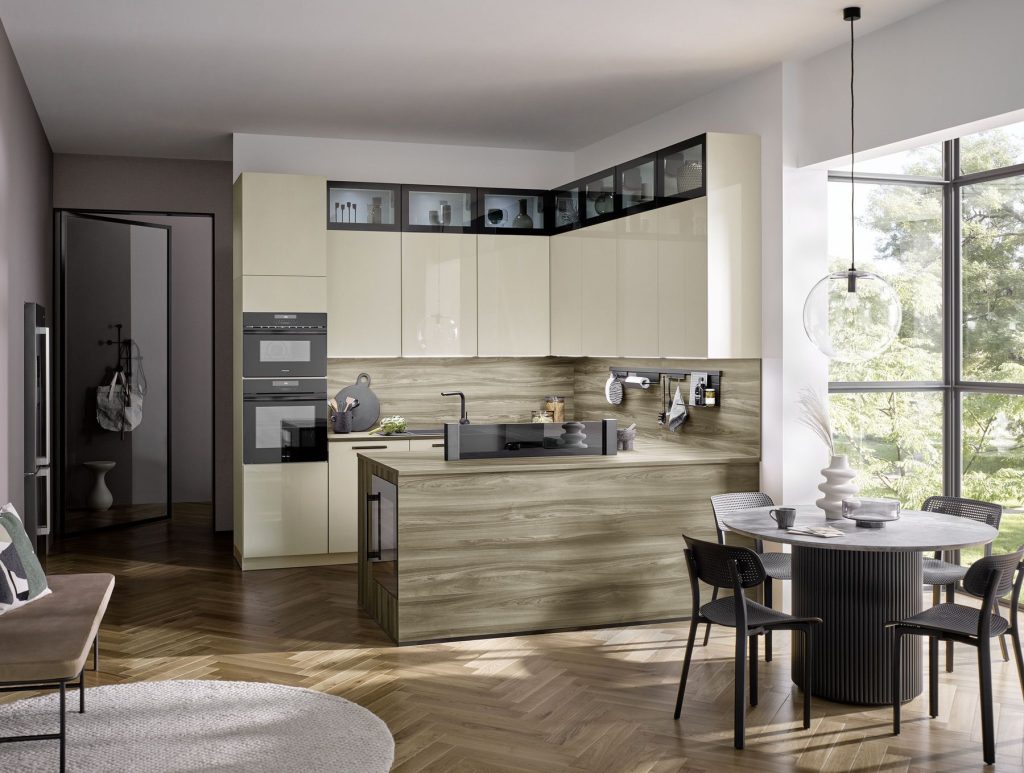 Bauformat Kitchens in Irby
Within our kitchen showroom near Irby, we're thrilled to highlight the very best of German kitchen ingenuity with Bauformat's illustrious kitchen collection. This brand is renowned for its exacting artistry and inventive design options, offering a diverse range of kitchen aesthetics crafted to cater to your distinct preferences. Their latest range features sleek finishes, state-of-the-art appliances, and innovative touches like handleless cabinetry and integrated lighting. Moreover, Bauformat emphasises sustainable manufacturing techniques, ensuring your stunning, long-lasting German kitchen is also in harmony with eco-conscious principles. 
Alku British Kitchens in Irby
If you're rather looking for a quintessential British kitchen that seamlessly blends tradition with modernity, consider our splendid range from Alku Kitchens. Renowned for its refined designs, tailored approach, and value-driven offerings, this brand extends a vast array of choices—from the enduring charm of in-frame cabinets to the modern sophistication of matt kitchen doors. Alku's kitchens excel in adaptability, showcasing an expansive selection of non-standard sizes and even a bespoke door painting service for those desiring unique colour schemes. Within our kitchen showroom near Irby, you'll encounter Alku's most coveted layouts, including tailored larder units and innovative pocket door systems that enhance daily convenience. 
Discover Our Premier Kitchen Showroom Near Irby
Situated a short distance away in The Wirral, our premium kitchen showroom near Irby welcomes you with a comforting cup of tea as you peruse our extensive range. At Rowe Interiors, we know how important the unique design journey of each visitor can be. This is why suggest you make a personal visit to our showroom, offering an opportunity to truly understand the breadth of what Rowe can provide. Witnessing the quality of our designs firsthand, feeling the robustness of materials we employ, and testing the practicality of our pieces will grant a comprehensive understanding of our expertise. 
Our Authentic Kitchen Displays
To paint a comprehensive image of what we can accomplish for you, every display in our kitchen showroom near Irby is meticulously curated to depict a genuine kitchen setting. This encompasses smart and functional aspects like bar zones and corner pantry units. Ranging from essential fixtures to opulent add-ons, you'll gain a profound insight into how each curated piece can mould a kitchen that resonates with your tastes and needs. Our dedicated team will guide you through the many options, assisting you in visualising your ideal kitchen.
Discover Your Perfect Kitchen Appliances
Beyond our broad range of furniture, our kitchen showroom near Irby boasts an exclusive assortment of top-tier kitchen appliances. We showcase esteemed brands such as AEG and Neff, blending these cutting-edge appliances seamlessly into our kitchen displays. Guests can see select appliances in action during live showcases, including our fully functional ovens and hobs. Regarding sink options, we offer prestigious brands like Franke, 1810, and Blanco, all complemented by the contemporary Quooker tap system, delivering instant boiling water. 
Bespoke Irby Kitchen Design
Begin your kitchen renovation journey with a no-obligation design consultation at our kitchen showroom near Irby! Initially, a basic floor plan is all we need to begin crafting a layout curated specifically for you. Our seasoned Irby kitchen designers will discuss every aspect with you, delving into all the details that will make your design truly unique, from design preferences and materials to colour schemes and distinct features you wish to incorporate.
Whether you have a clear conception of your desired kitchen or are still exploring different options, our experts excel in discovering the essentials to form a detailed design brief. Guiding you every step of the way, our prime objective remains to fashion a beautiful and pragmatic kitchen tailored to your preferences and needs.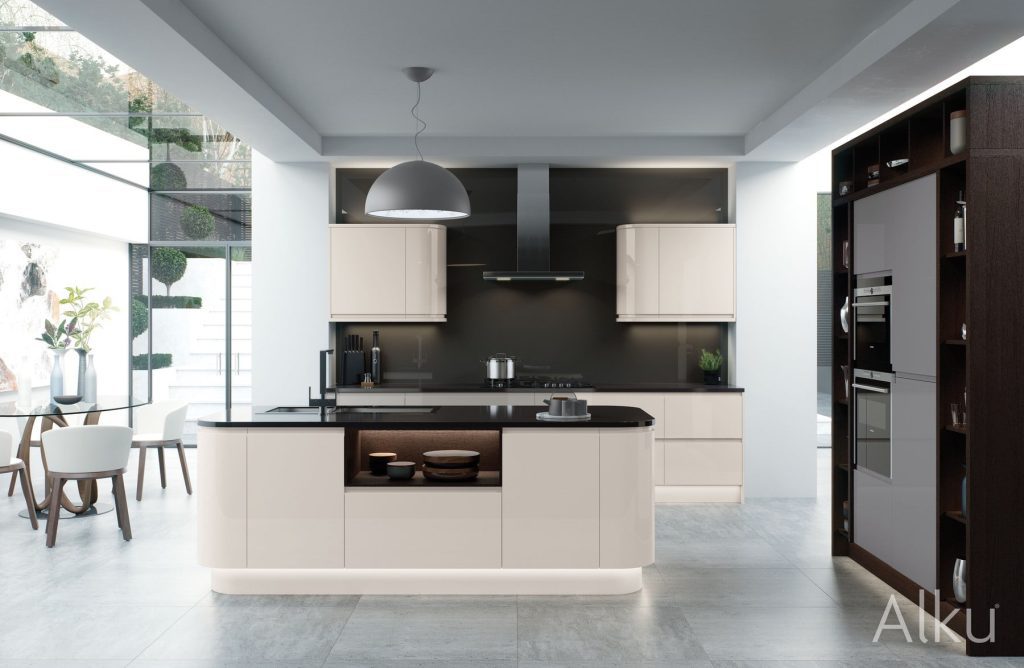 Expert Kitchen Installation in Irby
At Rowe Interiors, we offer an all-inclusive kitchen fitting service, guaranteeing a hassle-free renovation experience from start to finish. Our adept installation team consists of reliable professionals, celebrated for their unrivalled craftsmanship and proficiency. With their profound product insight and expert installation techniques, your kitchen will be installed to an exemplary standard. We foster a positive working environment, ensuring each member is aware of their responsibilities and updated on the project's progress, thus refining the entire fitting process.
Reach Out to Rowe Interiors Today!
If you're ready to begin designing your dream kitchen, Rowe Interiors awaits your call! With years of hands-on expertise and a deep understanding of modern trends, we stand ready to turn your kitchen dreams into tangible reality. We eagerly await your visit to our kitchen showroom near Irby, where our passionate team will guide you through our inspiring kitchen displays and assist in finding the kitchen that aligns with your style, practical needs, and budget.