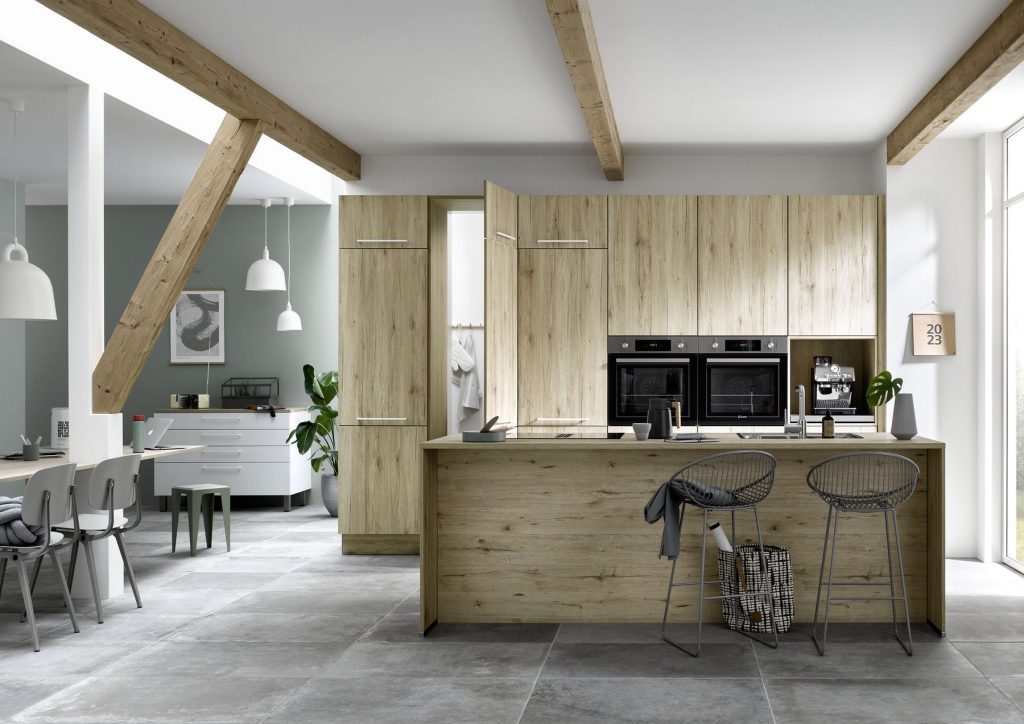 Luxury Kitchen Showroom Near Chester
Searching for an inspiring kitchen showroom near Chester? Look no further than our experts at Rowe Fitted Interiors, the leading experts in crafting bespoke kitchens and interior furniture in Chester and surrounding areas. By blending meticulous attention to detail with profound expertise in practical kitchen layouts, we produce spaces that are as stunning as they are practical. Whether you lean towards the classic charm of British kitchens or the contemporary flair of German designs, our dedication to providing exceptional quality, style, and customer care remains unparalleled.
Why Choose a German Kitchen in Chester?
Held in high regard globally, German kitchens reflect meticulous craftsmanship, precision, and innovative styles. With their sturdy structure, these kitchens offer an ideal blend of function and visual appeal. A German kitchen can infuse your space with a cutting-edge, streamlined feel, often enriched with the latest appliances and clever storage options to elevate your overall cooking experience. Investing in a German kitchen is more than just a short-term solution; it's a lasting asset for your Chester residence.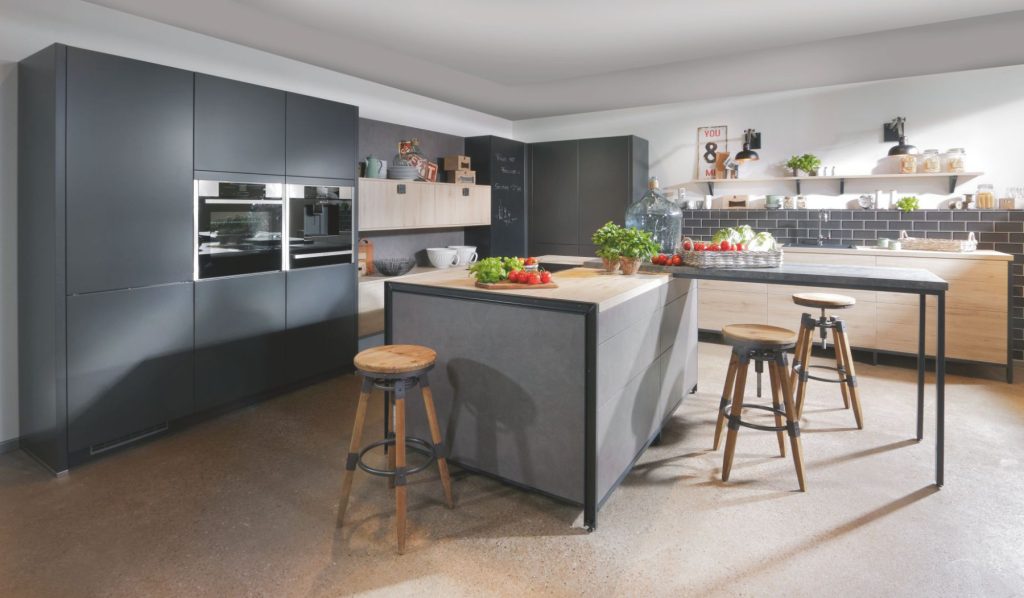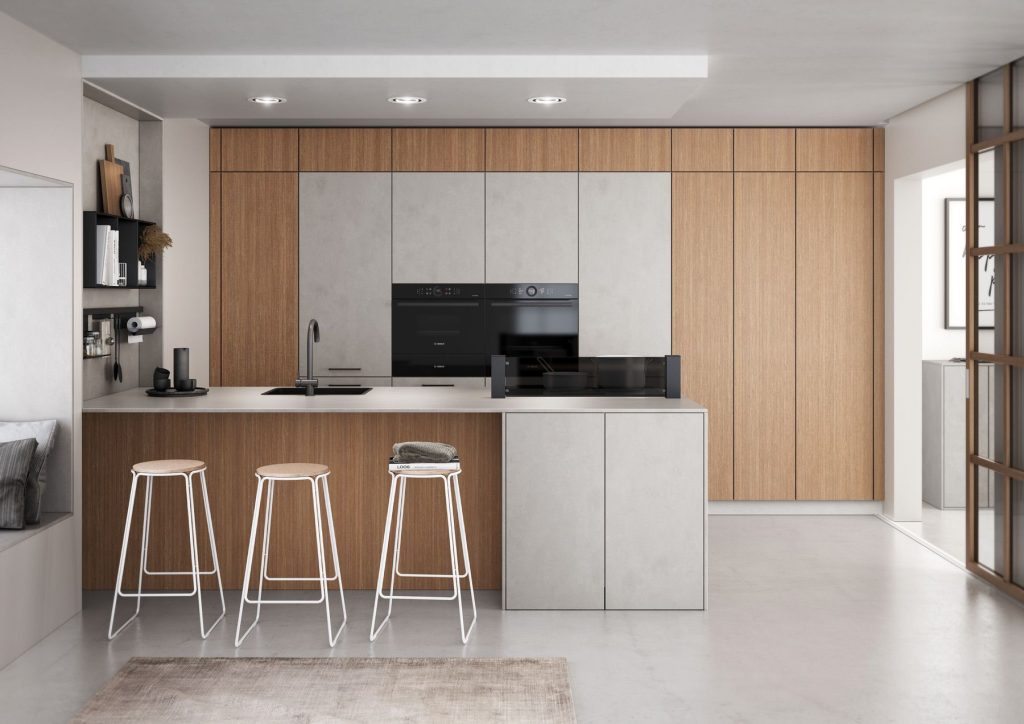 Bauformat Kitchens in Chester
In our kitchen showroom near Chester, we are delighted to feature the pinnacle of German kitchen innovation through Bauformat's distinguished kitchen range. This brand stands out for its meticulous craftsmanship and creative layout possibilities, offering a broad spectrum of kitchen styles tailored to meet your individual needs. Their modern line-up boasts smooth finishes, state-of-the-art appliances, and forward-thinking elements such as handleless cabinets and built-in lighting. In addition, Bauformat prioritises green manufacturing processes, ensuring that your striking, durable German kitchen also aligns with eco-friendly practices.
Alku British Kitchens
Should you be searching for a classic British kitchen that doesn't compromise on style, we also present an exquisite array from Alku Kitchens. Widely acclaimed for its tasteful designs, bespoke approach, and cost-effective selections, this brand provides a wide variety of options—from the timeless allure of in-frame cabinetry to the contemporary elegance of matt kitchen doors. Alku's kitchens lend themselves exceptionally well to personalisation, offering a wide variety of non-standard sizes and even a customised door paint service for those with specific colour preferences. Within our kitchen showroom near Chester, you'll find Alku's most sought-after designs, including bespoke pantry units and advanced pocket door systems designed to make your daily life more convenient.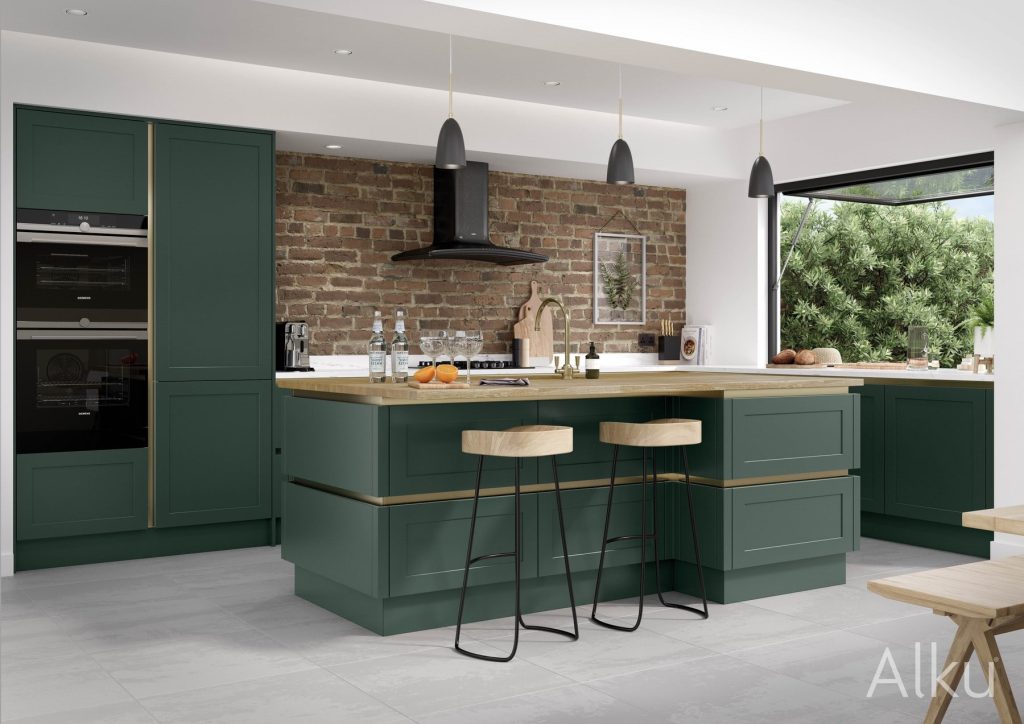 Explore Our Premium Kitchen Showroom Near Chester
Situated just a short journey away in The Wirral, our upscale kitchen showroom near Chester invites you in with a warm cup of tea as you browse through our wide array of options. At Rowe Interiors, we believe in the individual experience of each visitor. That's why we highly recommend that you take the time to visit our showroom in person, offering you the chance to fully grasp the scope of what Rowe can deliver. Experiencing the splendour of our designs up close, feeling the quality of the materials we utilise, and appreciating the functionality of our furnishings will give you a better sense of our capabilities.
Immerse Yourself in Our Realistic Kitchen Displays
To offer you a complete picture of what we can achieve for you, every display in our kitchen showroom near Chester has been carefully put together to portray an authentic kitchen environment. This includes clever and practical elements such as bar areas and corner larder units. From fundamental fittings to luxurious accents, you'll acquire a greater understanding of how each selected piece of furniture can shape a kitchen that perfectly aligns with your preferences and requirements. Our team will walk you through the myriad choices available, helping you imagine your perfect kitchen.
Find Your Ideal Kitchen Appliances in Chester
In addition to our extensive furniture selection, our kitchen showroom near Chester offers an exclusive collection of high-end kitchen appliances. We feature renowned brands such as AEG and Neff, seamlessly integrating these into our kitchen displays. You'll have the opportunity to see some of these appliances in action during live demonstrations, including our fully operational ovens and hobs. When it comes to sink options, we showcase respected names like Franke, 1810, and Blanco, all of which are enhanced by the latest Quooker tap system that offers immediate boiling water.
Customised Chester Kitchen Designs
Start your kitchen transformation by joining us for a complimentary design consultation at our kitchen showroom near Chester! All we initially require is a basic floor plan to begin sketching out a layout that is tailored just for you.
Our highly experienced Chester kitchen designers will sit down with you to discuss all facets of your kitchen project, from your preferred design style and materials to your choice of colours and any unique features you'd like to include. Whether you have a precise vision for your new kitchen or are still considering various possibilities, our team is adept at asking the right questions needed to craft a comprehensive design plan. Throughout your journey with us, our goal is always to create a stunning and functional kitchen that perfectly matches your lifestyle and personal requirements.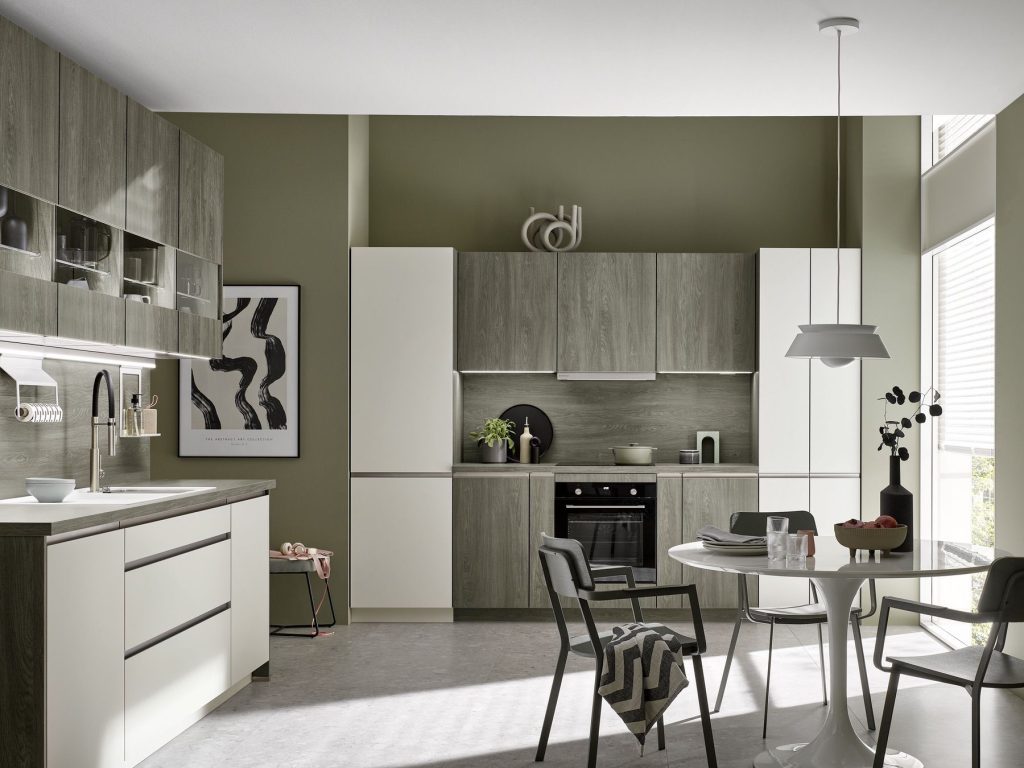 Expert Kitchen Installation in Chester
At Rowe Interiors, we offer a complete and coordinated kitchen installation service that ensures a smooth renovation journey from beginning to end. Our seasoned installation team is comprised of trustworthy tradespeople who are acclaimed for their impeccable quality and skills. Thanks to their comprehensive product knowledge and mastery in installation methods, your kitchen will be fitted to the highest standard. We've cultivated a cohesive work environment wherein each team member understands their roles and is up-to-date with the project's current standing, thereby streamlining the entire installation phase.
Contact Rowe Interiors Today!
If you're eager to get started on designing your dream kitchen, don't hesitate to contact us at Rowe Interiors! With years of hands-on experience and an unmatched grasp of contemporary designs, we are perfectly poised to make your ideal kitchen a reality. We can't wait to welcome you to our kitchen showroom near Chester, where our enthusiastic team will accompany you through our captivating kitchen displays and help you find the kitchen design that most resonates with your aesthetic, functional needs, and budget.