High-End Kitchen Showroom Near Willaston
Are you in need of an exclusive kitchen showroom near Willaston? Your search ends here with our skilled professionals at Rowe Fitted Interiors, the foremost experts in crafting tailored kitchens and furniture in Willaston and its neighbouring areas. We blend a keen eye for aesthetics with extensive knowledge in ergonomic kitchen design to deliver interior spaces that impress both visually and functionally. Whether you're interested in the timeless sophistication of British-inspired kitchens or the modern efficacy of German designs, we are wholeheartedly committed to providing unparalleled quality, style, and customer care.
Why Choose a German Kitchen in Willaston?
German-engineered kitchens have a global reputation for their commitment to outstanding quality, precision engineering, and forward-thinking design. Known for their engineering prowess, these kitchens epitomise both durability and aesthetics, never compromising on visual impact. They present a streamlined, contemporary look, often enhanced with state-of-the-art appliances and ingenious storage solutions that optimise both your kitchen space and your cooking experience. When you invest in a kitchen produced by German brands, you're not just making a short-term purchase but acquiring a durable asset for your Willaston home that will stand the test of time.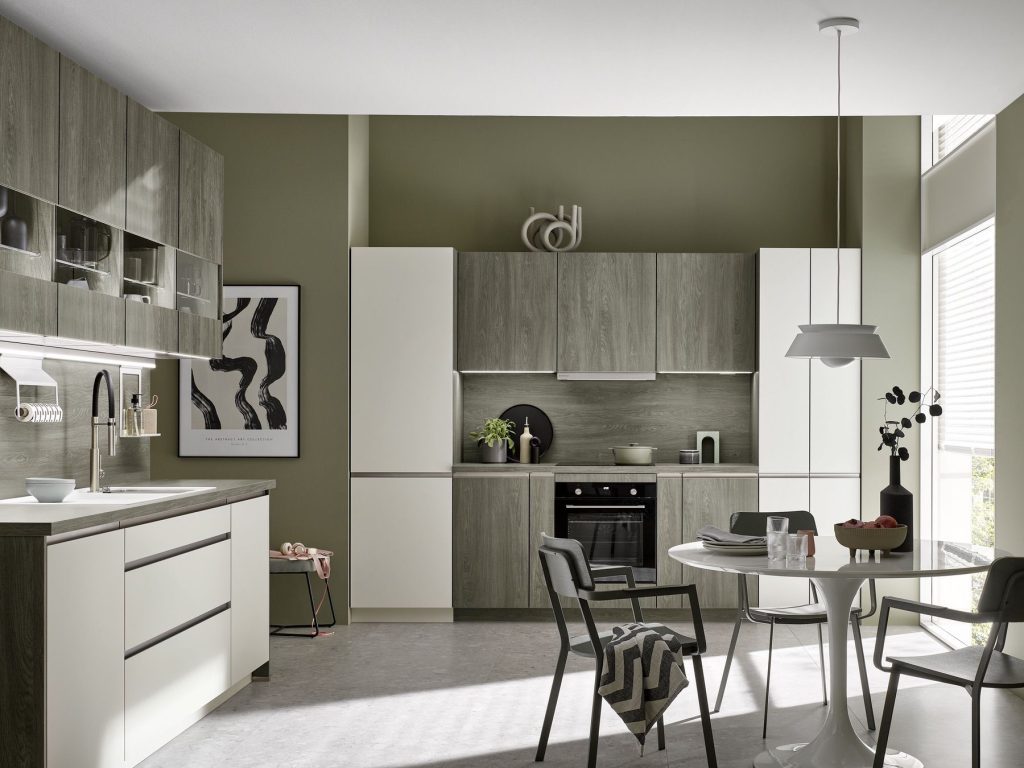 Bauformat Kitchens in Willaston
Within our kitchen showroom near Willaston, we proudly showcase the very best of German kitchen innovation with exceptional kitchens by Bauformat. This German brand is renowned for its exquisite workmanship and pioneering kitchen layouts, offering an expansive variety of kitchen designs, each uniquely adapted to cater to a range of preferences and requirements. Their latest kitchen ranges feature understated elegance, top-of-the-line appliances, and innovative features like handleless kitchens and built-in lighting, making them a perfect match for those looking for a modern look. Bauformat takes an unwavering stance on sustainability throughout their production cycle, guaranteeing not just a striking but also an environmentally conscious German kitchen for your home. 
Alku British Kitchens
If you prefer the traditional look of a British kitchen, we've got you covered with a range of options from Alku. This brand has garnered recognition for its adaptable designs, bespoke craftsmanship, and affordable pricing. Their extensive collection showcases a diverse variety of styles, from the classic charm of in-frame designs to the cutting-edge sophistication of matt kitchen doors. Alku's uniqueness lies in their commitment to personalisation; they offer an array of non-standard sizes and even have a custom paint service for those with a particular colour in mind. Within our kitchen showroom near Willaston, you'll encounter some of Alku's most sought-after designs, including tailor-made pantry units and clever pocket door systems designed to simplify your daily routine. 
Experience Our Tailor-Made Kitchen Showroom Near Willaston
Situated just a brief drive away in The Wirral, our high-end kitchen showroom near Willaston welcomes you with a warm cup of tea as you explore our sophisticated range at your own pace. At Rowe Interiors, we place immense value on the unique journey of each client. That's precisely why we strongly encourage an in-person visit to our kitchen showroom; it affords you an in-depth understanding of what Rowe can offer. Witnessing our exceptional designs, touching the surfaces and materials, and exploring the functionality of our furniture will provide you with a thorough grasp of our expertise. 
Fully Functional Kitchen Displays
To give you a detailed overview of what Rowe Interiors can achieve for you, every display in our kitchen showroom near Willaston is intricately put together, incorporating stylish yet functional features like a statement bar and bespoke corner pantry units. From basic fittings to luxury adornments, you'll gain insights into how each meticulously chosen item can be used to construct a kitchen that's uniquely yours. We'll guide you through the array of choices on hand, illustrating how we can bring your dream kitchen to life.
Premium Kitchen Appliances
Beyond our wide range of kitchen furniture, we also feature an array of premium kitchen appliances in our kitchen showroom near Willaston, including trusted brands such as AEG and Neff. From cutting-edge induction hobs to versatile microwaves and coffee machines, you can witness these first-rate appliances expertly integrated within our design displays. Several are even available for live demonstrations, including our fully operational ovens and cooktops. For your sink essentials, we present esteemed names like Franke, 1810, and Blanco, complemented by the innovative Quooker tap system for immediate boiling water on demand. 
Personalised Willaston Kitchen Design
To begin your path towards the kitchen of your dreams, we extend an invitation to our kitchen showroom near Willaston for a complimentary design appointment. To kick-start the design process, all we need is a basic floor plan as a foundation to find the perfect layout specifically for you.
Our skilled Willaston kitchen designers will consider every detail, ranging from your chosen style, materials, and colours to any special features you wish to incorporate. Whether your kitchen ideas are fully formed or still in the conceptual stage, we excel at asking the relevant questions to compile an in-depth project plan. Throughout the design process, our primary goal is to create a kitchen that is both aesthetically pleasing and supremely functional, aligning with your lifestyle and requirements.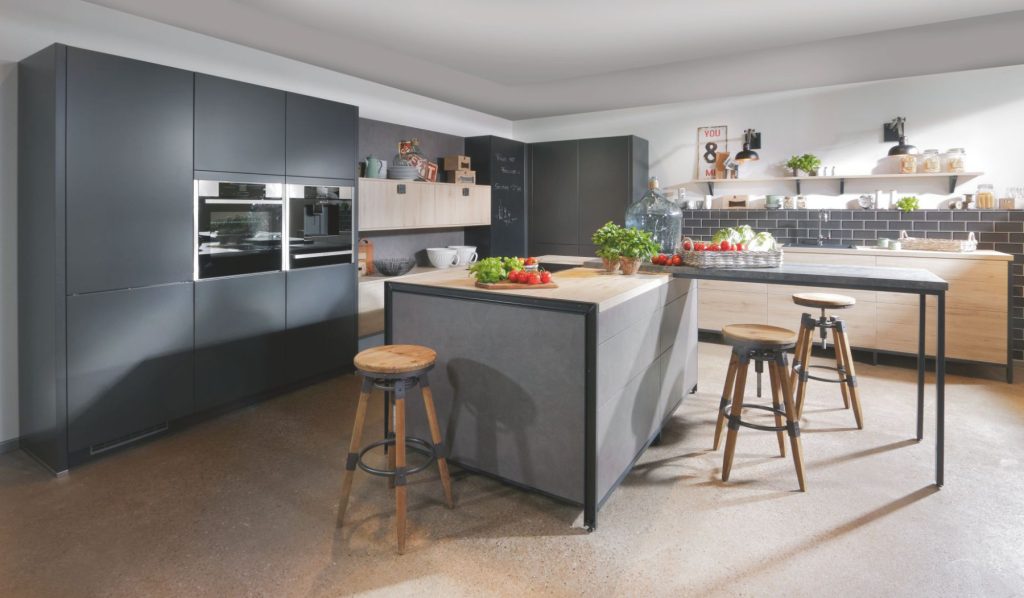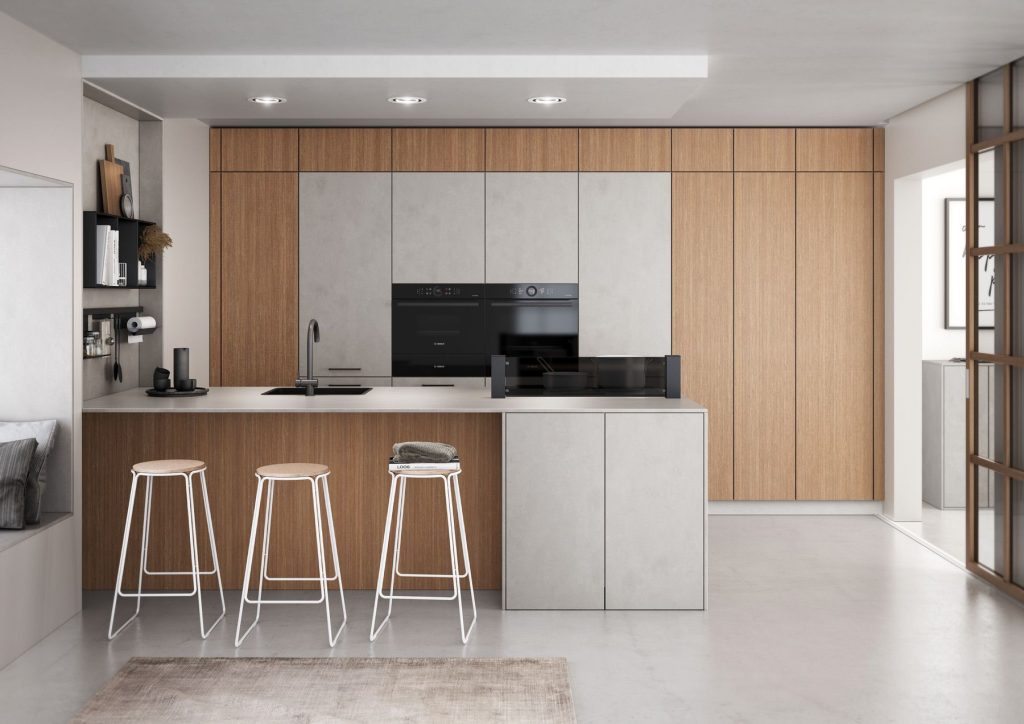 Expert Kitchen Installation
At Rowe Interiors, we provide a fully managed installation service, guaranteeing a seamless kitchen renovation from inception to completion. Our handpicked installation team comprises dependable, long-term partners known for their unwavering quality, ensuring an effortless installation process. This skilled team is familiar with our products and has established a cohesive work atmosphere where each craftsman is clear on their designated roles and up-to-date on the project's current standing.
Want to Learn More?
Please reach out to us at Rowe Interiors to begin your bespoke kitchen design journey! With years of expertise and a deep understanding of the most recent trends, we're ideally situated to bring your dream kitchen to life. We look forward to welcoming you at our kitchen showroom near Willaston, where our friendly team will guide you through our captivating kitchen displays and assist you in finding the ideal kitchen that meets both your taste and budgetary needs.