Luxury Kitchen Showroom Near Thurstaston
If you're in need of a bespoke kitchen showroom near Thurstaston, then look no further than our team at Rowe Fitted Interiors in The Wirral! Our kitchen designers are leading experts when it comes to tailor-made kitchens and bespoke furniture in Thurstaston and the surrounding areas. We blend meticulous attention to detail with a profound knowledge of practical kitchen layouts to create living spaces that are not only visually striking but also exceptionally functional. Whether you're looking for the enduring elegance of British kitchens or the cutting-edge flair of German designs, we are devoted to offering unparalleled quality, style, and customer care during each stage of the process.
Why Choose a German Kitchen in Thurstaston?
German kitchens enjoy worldwide acclaim for their expert workmanship and innovative designs, making them an excellent choice for anyone looking to achieve their ideal kitchen. They're known for their sleek appearance, offering the perfect blend of durability and visual charm. Choosing a German kitchen will infuse your home with a modern and elegant feel, often accompanied by innovative accessories and clever storage solutions that create a particularly convenient kitchen. Kitchens crafted by German brands offer enduring value, making them a lasting asset for your Thurstaston home.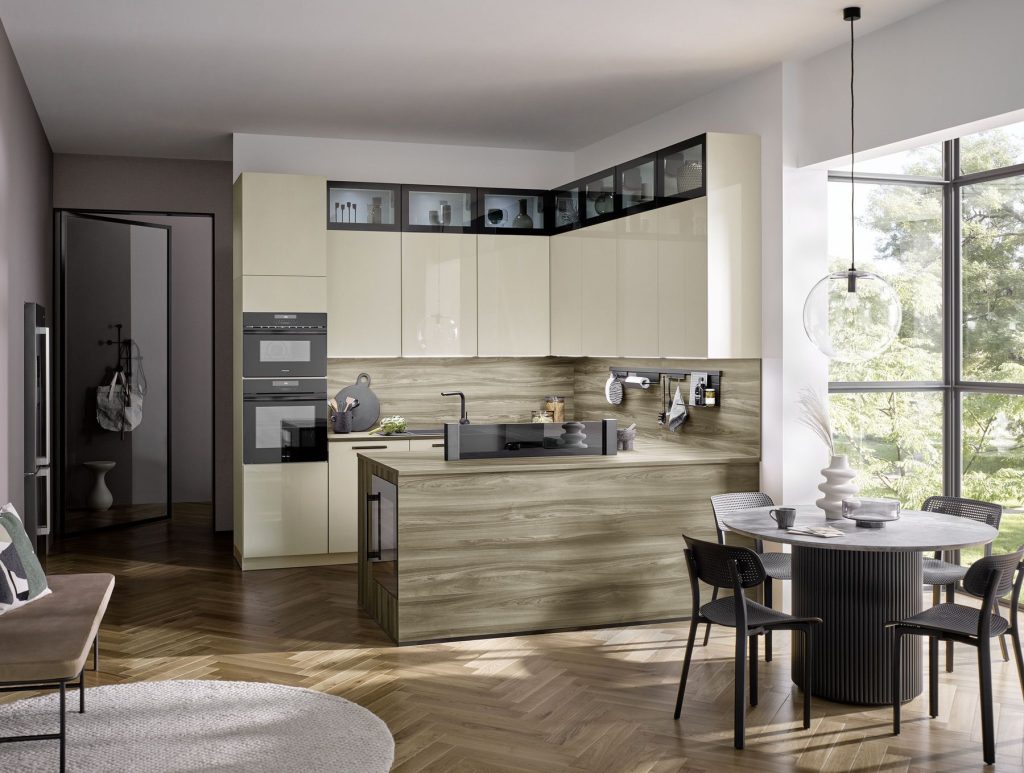 Bauformat German Kitchens
In our kitchen showroom near Thurstaston, you'll find the best of German kitchen innovation in furniture by Bauformat. This esteemed brand is celebrated for its expert craftsmanship and flexible design choices, offering an extensive selection of kitchen styles tailored to meet your individual needs. Their current line features minimalist surfaces, state-of-the-art kitchen accessories, and modern accents such as handleless cabinets and integrated lighting solutions. Bauformat is committed to sustainable production methods, assuring that your stylish and enduring German kitchen is also environmentally responsible. 
Alku British Kitchens
For those seeking a traditional British kitchen with a modern flair, we also feature exceptional options from Alku Kitchens. This brand is known for its tasteful designs, personalised approach, and budget-friendly options. Their collection includes both timeless in-frame kitchens as well as popular modern styles such as matt kitchen doors. Alku excels in customisation, offering a broad range of unconventional sizes and even a specialised paint service for those with specific colour preferences. When visiting our kitchen showroom near Thurstaston, you'll discover Alku's inspirational designs, with examples of tailor-made larder storage and clever pocket door systems designed to alleviate your time in the kitchen.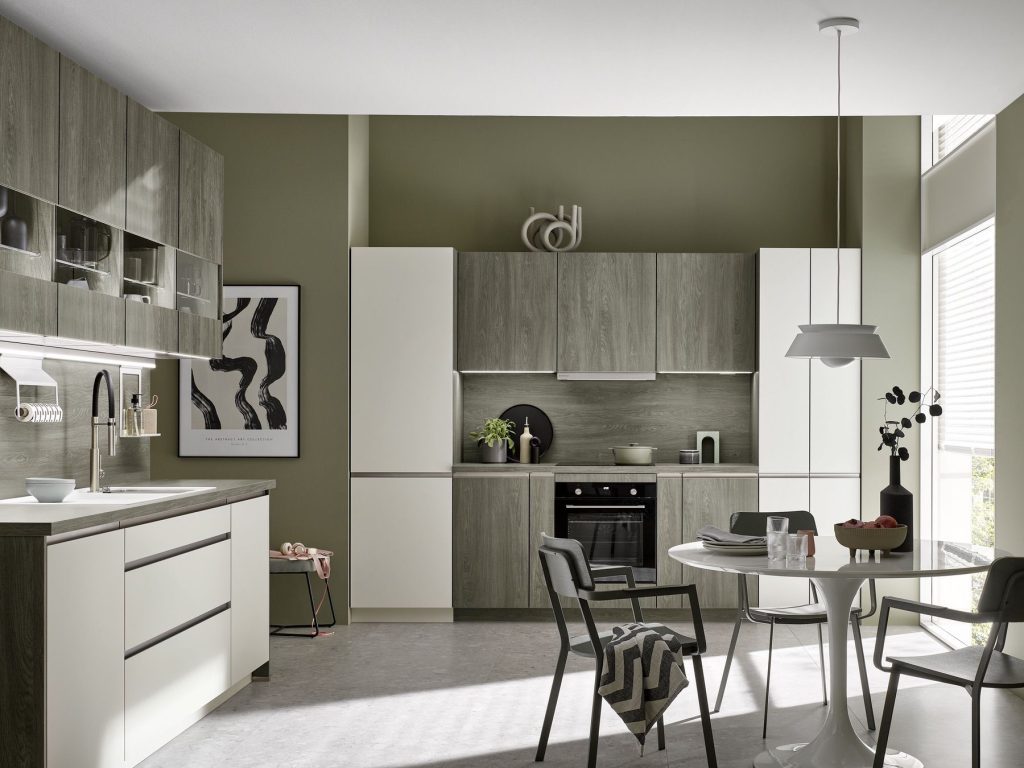 Explore Our Luxury Kitchen Showroom Near Thurstaston
Located just a short car journey away in The Wirral, our high end kitchen showroom near Thurstaston is the perfect place to gain inspiration for your new kitchen. We invite you to enjoy a warm cup of tea before leisurely browsing our expansive collection. At Rowe Interiors, we believe that it's crucial to experience the quality of our kitchen offerings firsthand. When visiting our showroom in person, you can truly get a feel for the different styles and materials, and our friendly team is available to answer any questions you might have. As you browse our collection, you'll gain a better understanding of what can be achieved when it comes to your ideal design.  
Experience Our Realistic Kitchen Displays
To provide you with an accurate reflection of our capabilities, every display in our kitchen showroom near Thurstaston is carefully arranged to showcase an authentic kitchen space. These displays incorporate both cutting-edge and practical elements, such as unique bar areas and corner larder units. You'll get an in-depth sense of how each carefully chosen item can make your kitchen distinctly yours, whether it's a standard cabinet or a luxurious accessory. Our team will walk you through all the possibilities, helping you to envision the kitchen you've always dreamt of.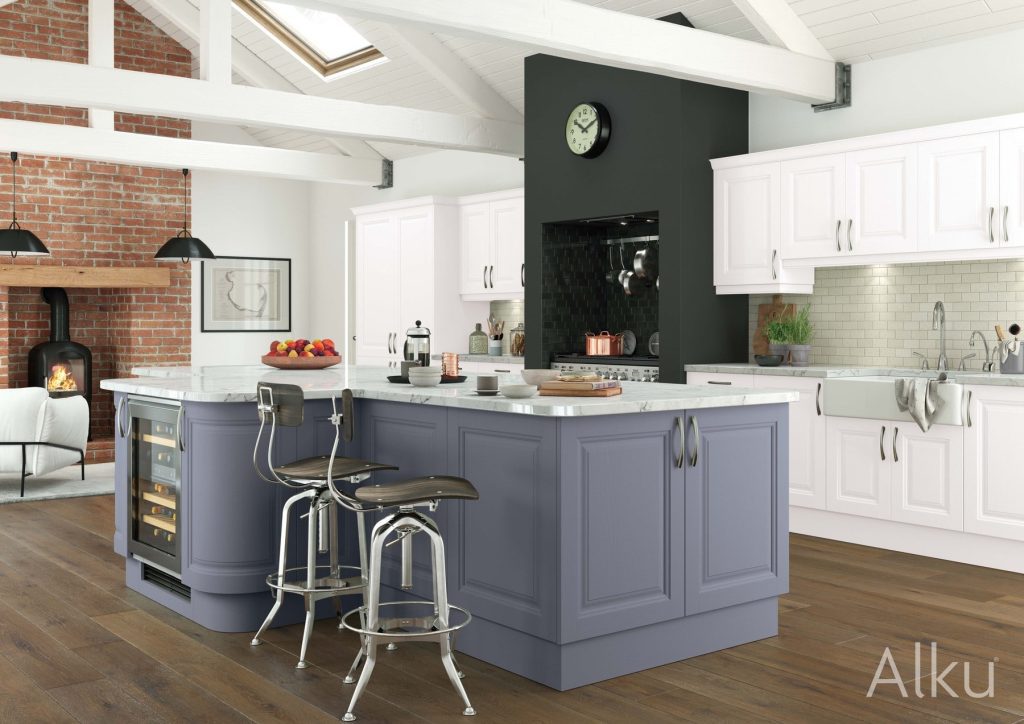 State-Of-The-Art Kitchen Appliances
In addition to our extensive selection of German and British kitchens, our kitchen showroom near Thurstaston also boasts an impressive range of kitchen appliances, featuring respected brands like AEG and Neff. You'll find these appliances seamlessly blended into our displays, from cutting-edge induction cooktops to multi-purpose microwaves and coffee machines. Several of these appliances are also set up for live demonstrations, allowing you to see their innovative features firsthand. For your sink essentials, we also offer distinguished brands such as Franke, 1810, and Blanco, complemented by the Quooker tap system that delivers boiling water instantly. 
Bespoke Thurstaston Kitchen Design Service
We encourage you to schedule a complimentary design consultation at our kitchen showroom near Thurstaston to start the journey to your ideal kitchen. To begin, all we require is a floor plan as a starting point for creating a tailored kitchen layout just for you.
Our proficient Thurstaston kitchen designers will explore every detail of your new kitchen, from your preferred style and material to your desired colour scheme and any bespoke features you'd like to add. Whether you have a well-defined concept for your kitchen or are still contemplating different ideas, our expert team knows which questions to ask in order to develop an initial design that meets all your requirements. Throughout the entire process, our aim is to craft a kitchen that is both aesthetically pleasing and functional, perfectly matching your lifestyle and needs.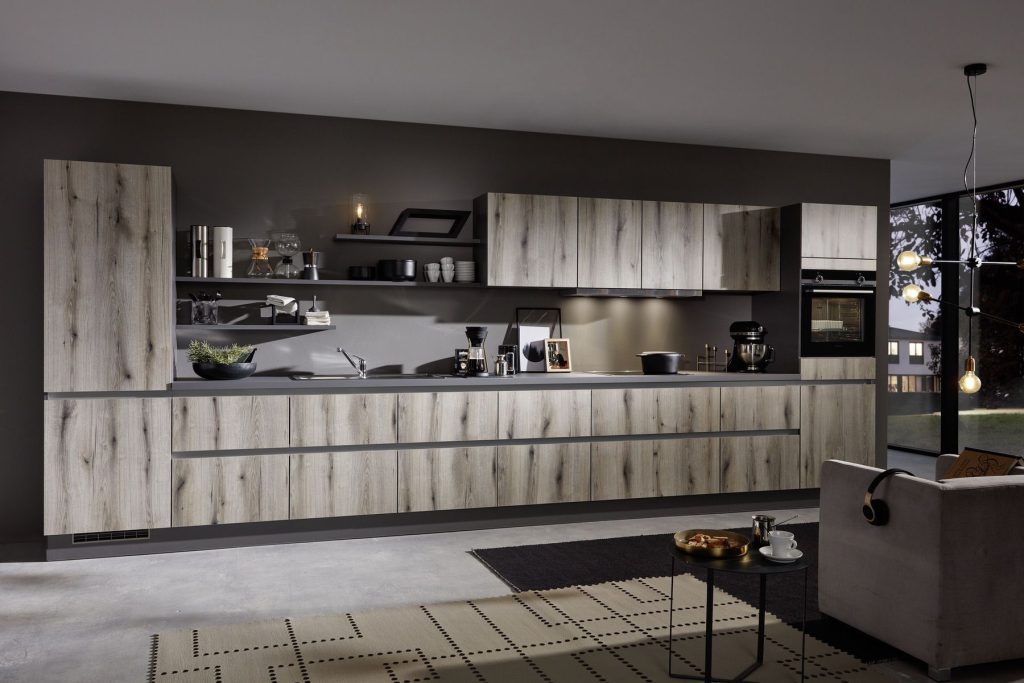 Expert Kitchen Installation Services
At Rowe Interiors, we offer a comprehensive kitchen installation service, ensuring a smooth transformation of your kitchen space from beginning to end. Our seasoned team comprises reliable, long-standing partners who are known for their consistency and excellent craftsmanship. With a thorough knowledge of our products and a professional approach, they will guarantee a seamless kitchen installation. We've established a collaborative work environment in which each member is aware of their specific duties and up to date on the project, making the installation as efficient as possible. 
Contact Rowe Interiors Today!
Are you ready to start planning your dream kitchen? With a wealth of experience and an unparalleled understanding of efficient kitchen design, we are excellently placed to realise your kitchen vision. We warmly invite you to our kitchen showroom near Thurstaston, where our friendly team will walk you through our inspiring kitchen displays and help you select the options that align with your personal style and budget. Contact us at Rowe Interiors to schedule your free design consultation today!