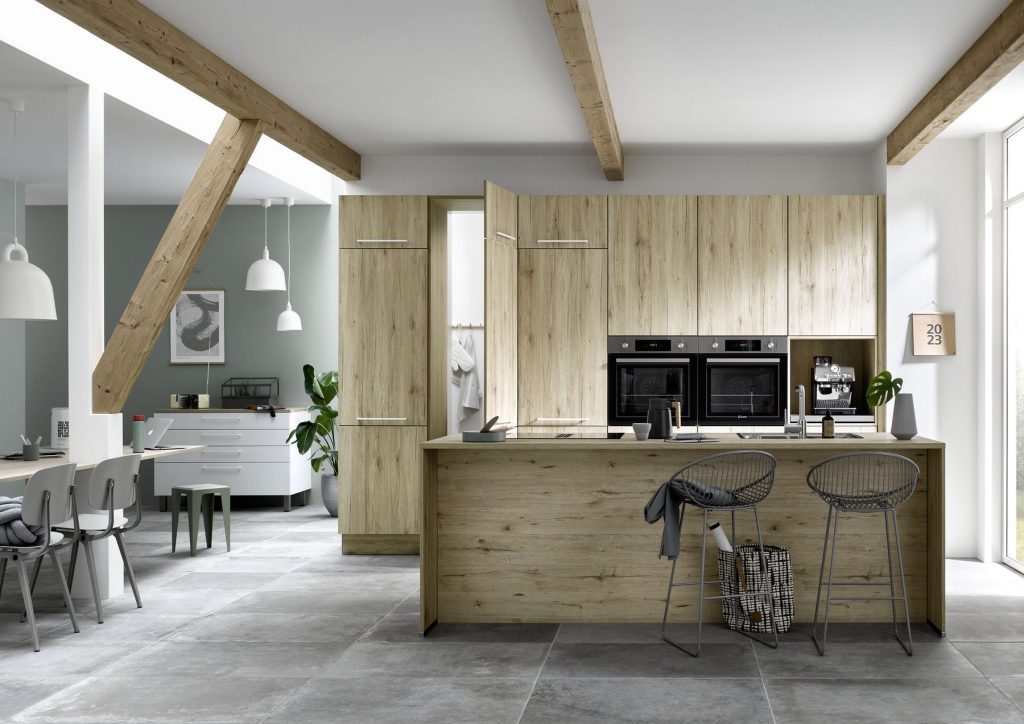 Discover Our Luxury Kitchen Showroom Near Parkgate
If you're in need of a luxury kitchen showroom near Parkgate, your search ends with our proficient team at Rowe Fitted Interiors! Ideally situated in The Wirral, we're known for our expertise in creating stunning custom-built kitchens for Parkgate and its neighbouring communities. With our careful attention to detail and in-depth knowledge of functional kitchen design, we're able to create kitchen spaces that delight both the eye and the user. Whether you're drawn to the enduring elegance of British kitchens or contemporary German designs, we provide unparalleled quality, craftsmanship, and customer care from start to finish.
High-End German Kitchens in Parkgate
Globally celebrated for their exceptional skill and forward-thinking designs, German kitchens excel in delivering a refined kitchen product that perfectly balances aesthetics and practicality. Opting for a German kitchen can bring a sleek and contemporary air to your Parkgate home, often accompanied by cutting-edge appliances and clever storage solutions that enhance your cooking experience. German-engineered kitchens not only look good but stand the test of time, making them a great long-term investment.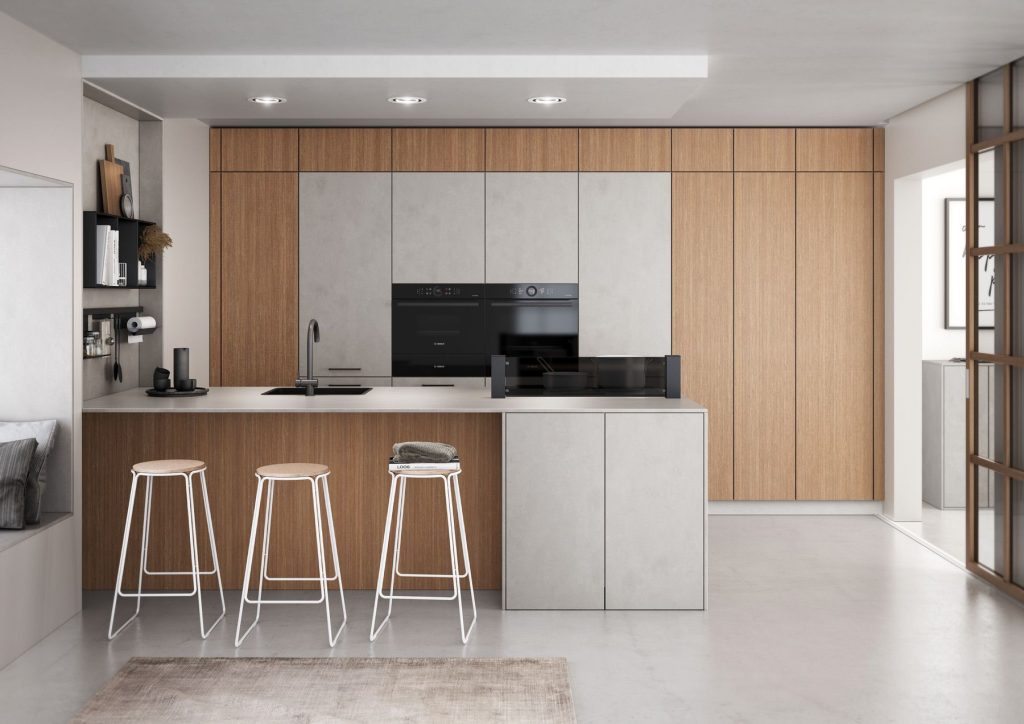 Bauformat Kitchens in Parkgate
In our kitchen showroom near Parkgate, you'll find the very best of German kitchen design courtesy of Bauformat's distinct collection. This esteemed brand stands out for its engineering prowess and flexible design elements, offering an extensive assortment of kitchen styles to align with your individual needs. Their latest range features sleek finishes, innovative appliances, and contemporary touches like handleless cabinets and built-in lighting features. Bauformat takes environmental concerns very seriously throughout its production, ensuring your stylish German kitchen is also eco-friendly. 
Alku British Kitchens
Beyond our array of German kitchens, we also provide classic British kitchens made using modern technology to bring you the best of both worlds. Alku Kitchens is a distinguished brand renowned for its graceful designs, personalised service, and budget-friendly options. Their range is comprehensive, featuring everything from timeless in-frame kitchen designs to the increasingly popular matt finish doors. Alku is an ideal brand when it comes to customisation, offering a selection of non-standard sizes and even a bespoke colour service for those seeking specific door colours. As you wander through our kitchen showroom near Parkgate, you'll discover Alku's ingenious designs, which include tailored pantry solutions and nifty pocket door systems designed to streamline your kitchen activities. 
Explore Our Premier Kitchen Showroom Near Parkgate
Located just a short drive away in The Wirral, our high-end kitchen showroom near Parkgate is the perfect place to start gathering inspiration for your new kitchen project. We warmly welcome you to join us for a cup of tea as you casually browse our expansive selection. At Rowe Interiors, we firmly believe in the value of seeing and feeling our array of kitchen furniture in person to fully appreciate their quality. Upon your visit, you'll not only become familiar with our variety of styles and materials, but our friendly staff are also on hand to assist with any questions you might have. As you explore our range, the broad scope of design options available to you will become apparent. 
Lifelike Kitchen Displays
To provide you with a realistic impression of our craftsmanship, each display in our kitchen showroom near Parkgate is thoughtfully assembled to look like a genuine and functional kitchen space. These displays combine cutting-edge design elements with functional features, such as eye-catching bar areas and corner larder units. You'll gain a better understanding of how individual components can personalise your kitchen space, whether it's a standard cupboard or a high-end accessory. Our knowledgeable team is available to walk you through the different choices, aiding you in visualising your dream kitchen.
Kitchen Appliances
In addition to our diverse selection of German and British kitchen designs, our kitchen showroom near Parkgate also features an impressive line-up of luxury kitchen appliances. We offer leading brands such as AEG and Neff, seamlessly integrated into our various displays. Offerings span from cutting-edge induction cooktops to multifunctional microwaves and coffee machines. Many of these appliances are also available for live demonstrations, allowing you to get an accurate feel for their different functions. For sinks and taps, we supply renowned brands like Franke, 1810, and Blanco, alongside the cutting-edge Quooker tap system that instantly dispenses boiling water. 
Expert Parkgate Kitchen Design Service
We invite you to schedule a complimentary kitchen design consultation at our kitchen showroom near Parkgate to start planning your dream kitchen space! As a starting point, all we'll need is a basic floor plan that will serve as the basis for crafting your ideal kitchen layout. 
Our skilled Parkgate kitchen designers will have an in-depth discussion with you about your envisioned space. This includes your taste in style, choice of materials, colour palette, and any bespoke elements you'd like to add. Whether you approach us with a comprehensive vision or have no idea where to begin, our adept team know the right questions to ask in order to formulate an initial design that accommodates all your wishes. Throughout this comprehensive process, our ultimate aim is always to create a kitchen that is not only visually appealing but also highly functional, and perfectly tuned to your individual needs and lifestyle.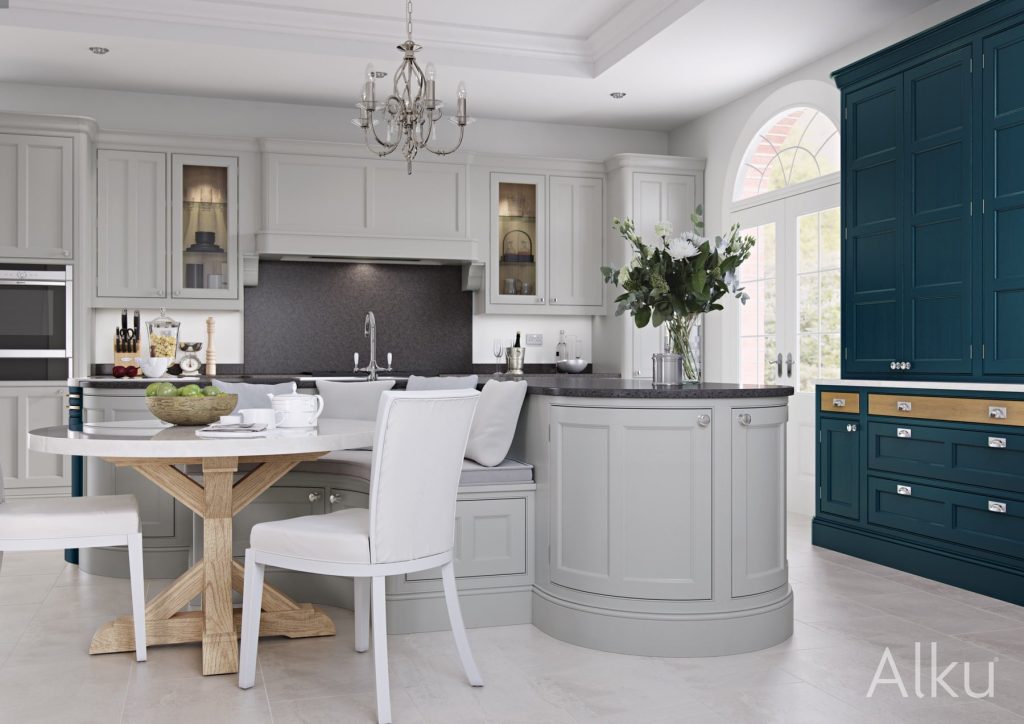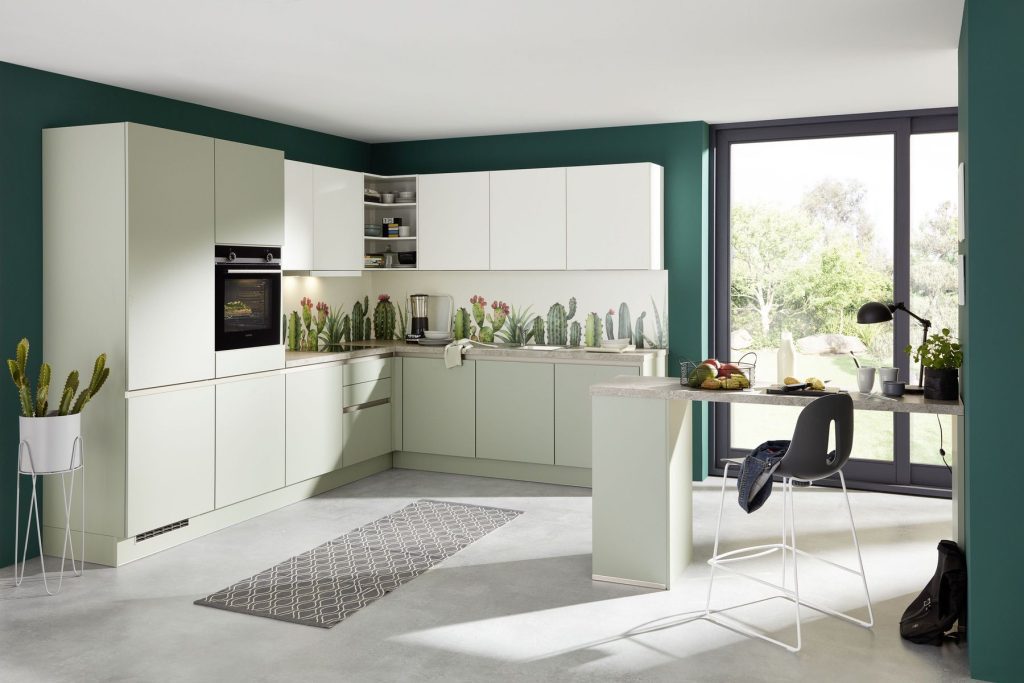 Professional Kitchen Installation Services
At Rowe Interiors, we offer a comprehensive kitchen installation service that promises a seamless renovation of your kitchen space. Our seasoned team includes reliable, long-standing tradespeople who are celebrated for their consistent high quality and skill. Armed with a deep familiarity of our product offerings and a commitment to professionalism, they ensure an excellent final result that aligns with your initial design concept. In this collaborative work atmosphere, each team member is fully aware of their particular responsibilities and the current progress of the project, resulting in a streamlined installation experience. 
Want To Know More?
If you want to start the journey towards your ideal kitchen, don't hesitate to contact us. With our vast experience and unparalleled expertise in functional kitchen design, we can make your kitchen dreams a reality. We welcome you to our kitchen showroom near Parkgate, where our enthusiastic team will walk you through our beautiful kitchen displays while discussing your preferred styles and materials with you. Contact us at Rowe Interiors to schedule your free design consultation today!