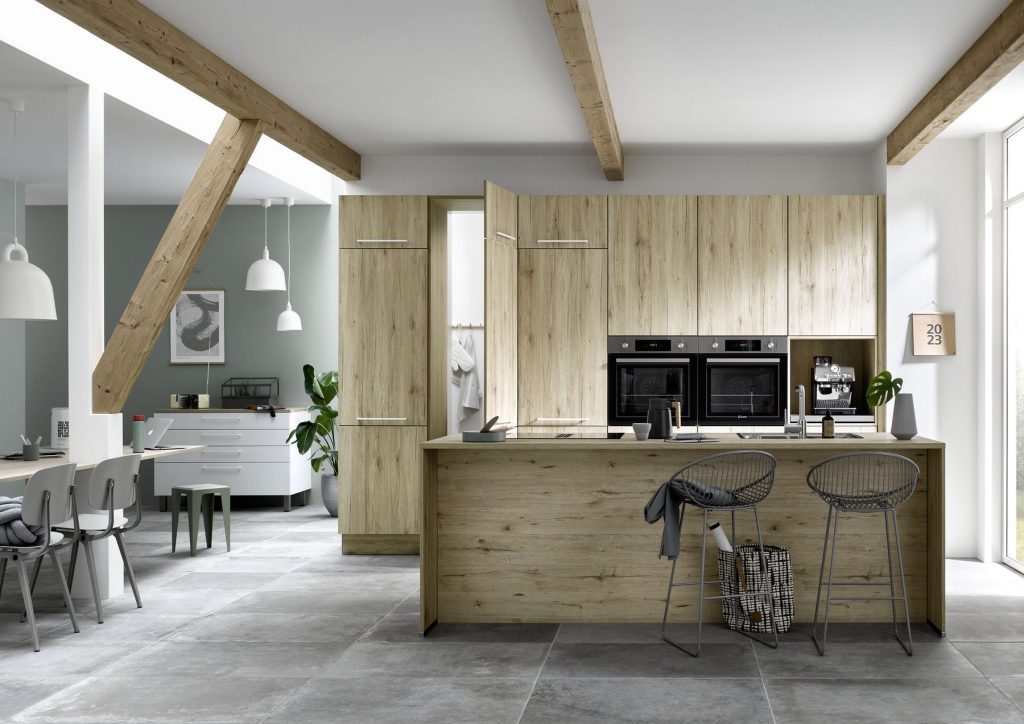 Discover Sophisticated British and German Kitchens in Mickle Trafford
If you're looking for a kitchen showroom near Mickle Trafford that can help you realise your dream kitchen, look no further than Rowe Fitted Interiors! With us you will encounter esteemed specialists in bespoke kitchen and furniture design, serving Mickle Trafford, The Wirral, Cheshire, and surrounding areas. We excel in creating stunning kitchen spaces that are unique to you and your needs. By fusing visual beauty with functional features, we create interiors that master both style and utility. Whether you are drawn to the timeless sophistication of British kitchens or the cutting-edge characteristics of German designs, our objective is to deliver unmatched quality, elegance, and customer satisfaction.
Why Choose a German Kitchen in Mickle Trafford?
Renowned for their meticulous craftsmanship, precision, and design sophistication, German kitchens offer a guarantee of quality that is second to none. Celebrated for their engineering prowess, these kitchens seamlessly blend durability with beautiful and modern aesthetics. They make for a sleek kitchen space, frequently including smart appliances and clever storage options, thus elevating both your space and cooking experience. Crafted with extreme attention to detail, German kitchens are not merely a short-term investment, but a lasting centrepiece for your Mickle Trafford home.
Bauformat Kitchens in Mickle Trafford
Renowned as a distinguished German kitchen brand, Bauformat is acclaimed for its exemplary craftsmanship and innovative kitchen designs. Offering an extensive variety of kitchen styles tailored to all preferences and requirements, Bauformat excels in contemporary kitchen collections marked by clean, minimalist aesthetics, state-of-the-art appliances, and modern features like handleless cabinets and integrated lighting. These kitchens' sleek surfaces and polished finishes are prominently displayed in our kitchen showroom near Mickle Trafford, with a colour palette ranging from striking monochromatic tones to subtle neutrals.
British Kitchens—The Alku Difference
Alku is a respected name among British kitchen manufacturers, known for its flexible design choices, bespoke craftsmanship, and budget friendly pricing. Their assortment spans a wide range of styles, from traditional in-frame designs to the modern elegance of matt finish kitchen doors. Alku differentiates itself through its commitment to personalisation; catering to unconventional sizes and even providing a bespoke colour-matching service for those with specific colour preferences. Clever kitchen features such as corner larder units and sliding door systems, generally a rarity in other British kitchen collections, further attest to their dedication to innovation. Each Alku kitchen we fit seamlessly blends aesthetics, functionality, and cost-effective luxury.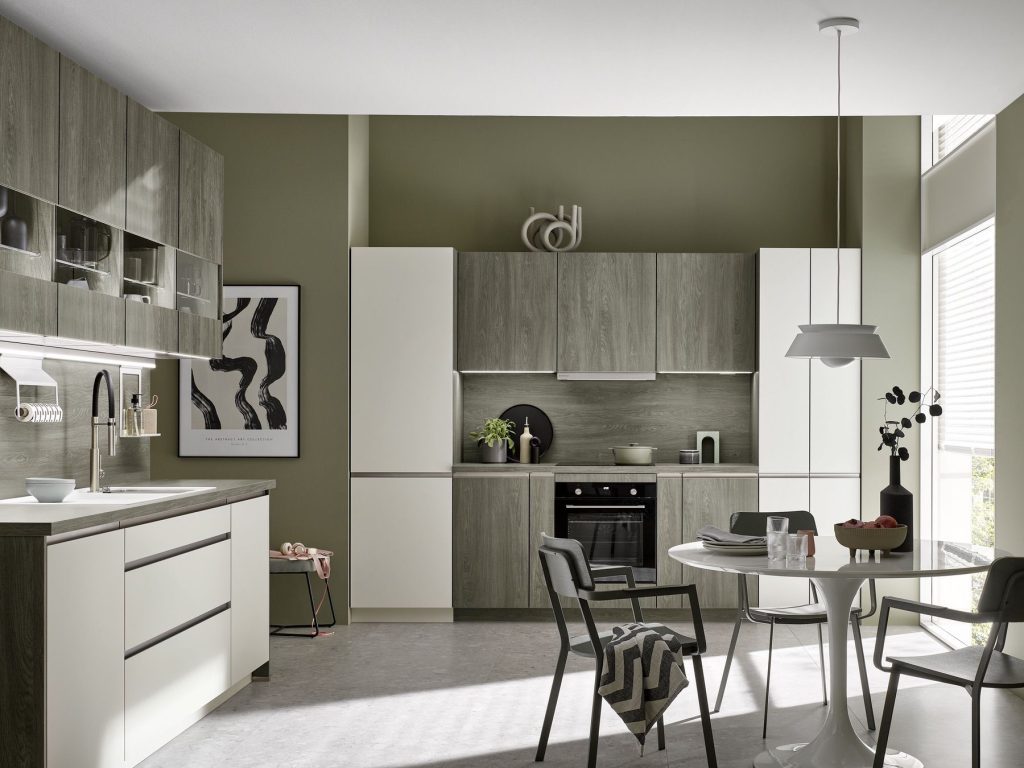 Explore Our Captivating Kitchen Showroom Near Mickle Trafford
As you step into our kitchen showroom near Mickle Trafford, we'll welcome you with a warm cup of tea, encouraging you to peruse our various displays at your leisure. At Rowe Interiors, we place great emphasis on tailoring experiences to individual tastes, which is why we strongly advocate for an in-person visit to our kitchen showroom near Mickle Trafford. This allows you to gain a comprehensive understanding of what Rowe can contribute to your living space. Experiencing our luxurious designs for yourself, feeling the top-quality materials, and testing the functionality of our furniture will deepen your appreciation of our expertise.
Experience Our Engaging Showroom Displays
To assist you in visualising what Rowe can achieve for your home, each of our displays in our kitchen showroom near Mickle Trafford is carefully curated, incorporating both cutting-edge and practical components such as statement bars and cleverly designed corner larders. Ranging from standard cabinets to optional embellishments, you'll gain valuable perspectives on how each thoughtfully selected furniture item could create a kitchen that is uniquely yours. Our expert designers are happy to guide you through the range of choices available and answer any questions you might have.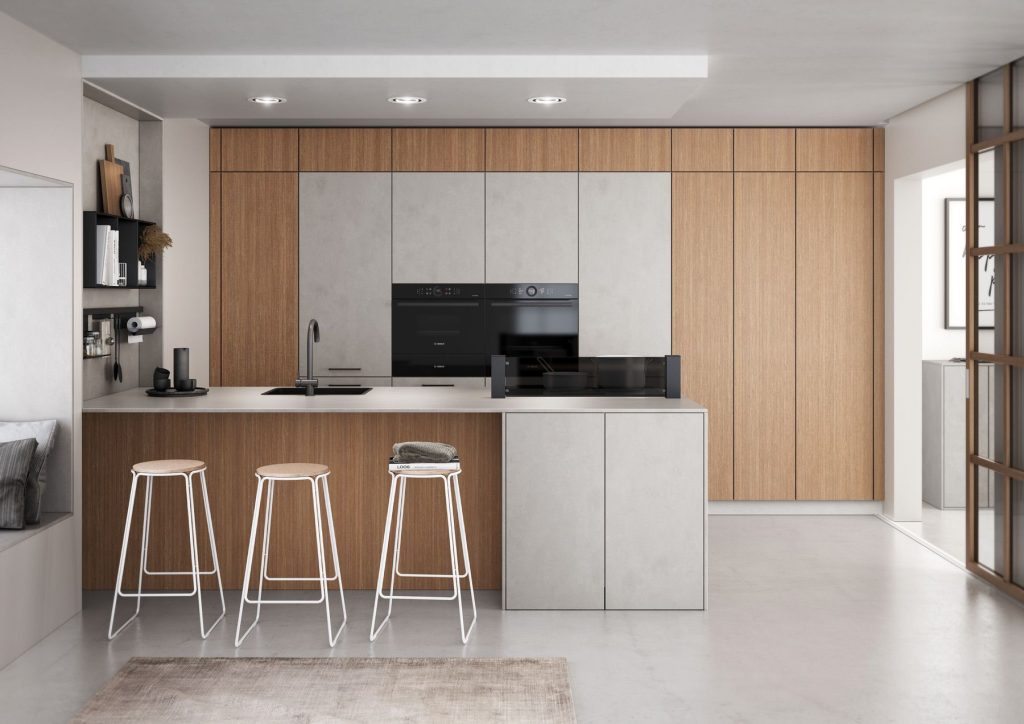 State-of-the-Art Appliances in Our Kitchen Showroom Near Mickle Trafford
Beyond our expansive collection of furniture, Rowe Interiors is delighted to present a handpicked collection of high-end kitchen appliances at our kitchen showroom near Mickle Trafford, spotlighting esteemed brands such as AEG and Neff. As a Neff Masterpartner, we have access to Neff's complete range of products. You can witness the quality of these appliances for yourself—from cutting-edge induction cooktops to versatile microwaves and espresso machines—all immaculately integrated into our kitchen displays. Select appliances, including our functioning ovens and hobs, can even be demonstrated live for your benefit. For your sink needs, we showcase popular brands like Franke, 1810, and Blanco, as well as the innovative Quooker tap system, offering instant boiling water.
Tailored Kitchen Design in Mickle Trafford
The journey to your dream kitchen begins with a no-obligation design consultation at our luxury kitchen showroom near Mickle Trafford. We encourage you to book an appointment with us; at this point, a basic floor plan is enough for us to plan a layout customised to your specific requirements.
Throughout this stage, our Mickle Trafford kitchen design experts will explore every detail of your envisioned kitchen—from your ideal layout, materials, and colours to any specialised features or appliances you want to incorporate. Whether you come to us with a detailed concept or you're beginning with a blank canvas, our adept team knows the right questions to ask to formulate a detailed project plan. We encourage you to remain open to fresh perspectives, allowing us to conceptualise the perfect kitchen that harmonises with both your environment and your lifestyle.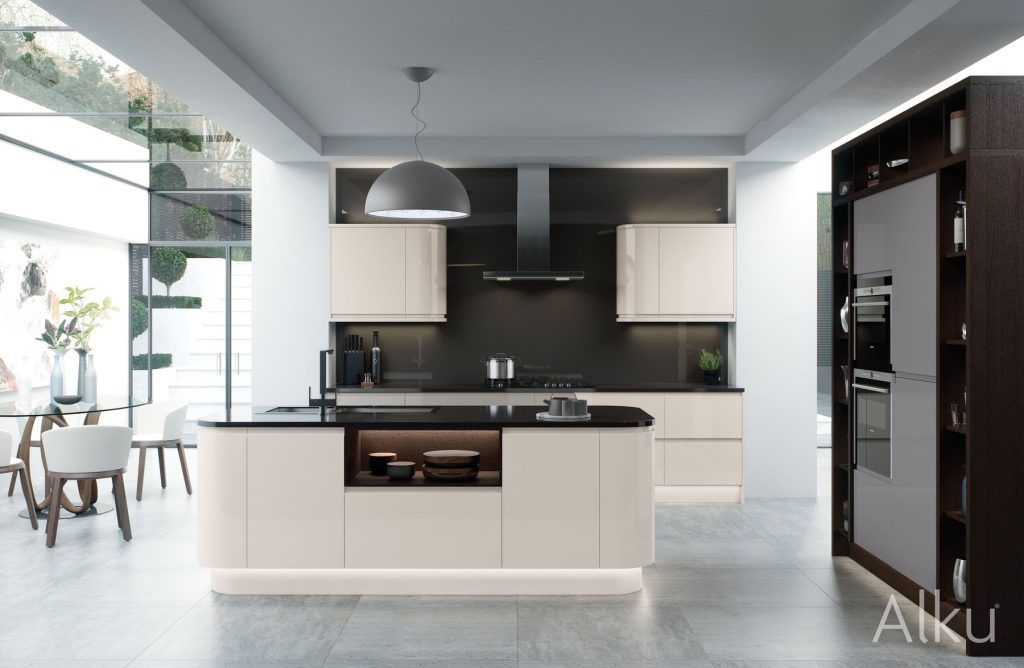 Flexible Kitchen Installation
At Rowe Interiors, we provide a comprehensive kitchen installation service aimed at making your kitchen renovation as smooth and straightforward as possible. Our kitchen installation team is comprised of experienced tradesmen, known for their professionalism, reliability, and consistent excellence in their craft. Rest assured that their detailed understanding of our products and expertise in installation facilitate an efficient fitting process. Furthermore, we've cultivated a cooperative environment where each tradesman is clear on their role and keeps up with the project's ongoing progress, thus optimising the installation workflow.
Want to Know More?
With years of experience and a deep understanding of the latest design trends on our side, we're perfectly placed to bring your dream kitchen to life. If you're ready to begin your bespoke kitchen design journey, please reach out to us at Rowe Interiors today! We look forward to welcoming you at our kitchen showroom near Mickle Trafford, where our friendly team will guide you through our realistic kitchen displays and help you find the ideal kitchen that meets all your needs.