Bespoke Kitchen Showroom Near Heswall
Are you searching for a luxury kitchen showroom near Heswall? Look no further than our skilled team at Rowe Fitted Interiors! Conveniently located in The Wirral, we are renowned for our expertise in crafting stunning personalised kitchens for Heswall and nearby areas. Combining careful attention to detail with a deep understanding of functional kitchen design, we create kitchen spaces that are both aesthetically pleasing and extremely functional. Whether your taste leans towards the timeless sophistication of British styles or the appeal of modern German kitchens, we are committed to providing unmatched quality, designs, and customer service throughout the entire process.
Luxury German Kitchens in Heswall
Internationally praised for their masterful craftsmanship and innovative designs, German kitchens are known for their polished look, providing an ideal blend of form and function. Choosing a German kitchen will endow your home with a modern and stylish feel, often heightened by state-of-the-art appliances and ingenious storage solutions that contribute to a convenient cooking space. German-crafted kitchens offer long-lasting value, serving as an ideal investment for your Heswall home.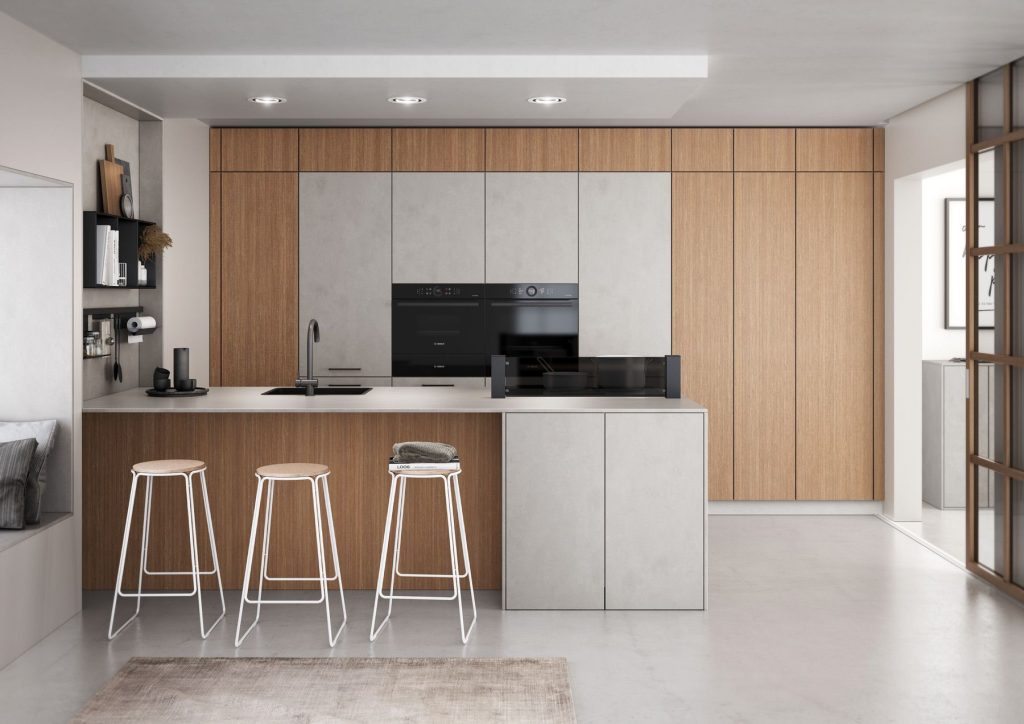 Bauformat German Kitchens
Within our kitchen showroom near Heswall, you'll encounter the very best of German kitchen design with Bauformat's unique kitchen range. This reputable brand is known for its expert engineering and adaptable design options, presenting a wide array of kitchen styles to suit your personal tastes. Their latest collection showcases sleek surfaces, cutting-edge kitchen appliances, and modern features like handleless cupboards and integrated lighting solutions. Bauformat is steadfast in its commitment to eco-friendly manufacturing, ensuring that your fashionable German kitchen is also considerate of the environment. 
Alku British Kitchens in Heswall
Aside from our German kitchen range, we also offer traditional British kitchens with modern features, ensuring all your kitchen needs are met. Alku Kitchens is a well-known brand that excels in elegant kitchen design, a tailored approach, and cost-effective choices. Their options include everything from classic in-frame kitchens to current sought-after trends like matt finish kitchen doors. Alku is a frontrunner in the realm of bespoke options, presenting an expansive variety of unconventional sizes and even a custom paint service in case you require a specific colour palette. While exploring our kitchen showroom near Heswall, you will discover Alku's inventive designs, featuring examples of customised pantry storage and clever pocket door systems aimed at simplifying your kitchen experience.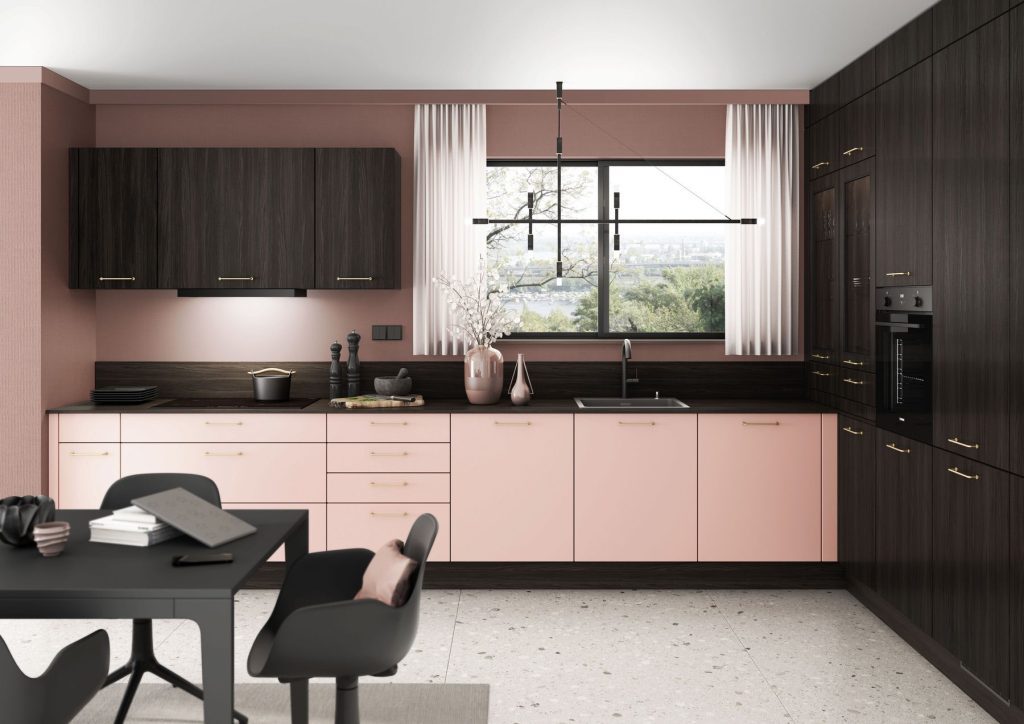 Discover Our Premium Kitchen Showroom Near Heswall
Situated a brief drive away in The Wirral, our upscale kitchen showroom near Heswall serves as an ideal starting point to gather ideas for your upcoming kitchen project. We extend a warm invitation for you to enjoy a cup of tea while you leisurely browse our extensive range. At Rowe Interiors, we often emphasise the importance of personally experiencing our kitchen furniture options and their qualities. When you visit our showroom, you'll gain valuable insights into different styles and materials, all while our friendly team stand ready to answer any questions you might have. As you explore our collection, you'll discover the wide range of design possibilities at your disposal.  
Explore Our Realistic Kitchen Displays
In an effort to offer you an accurate impression of our expertise, each display in our kitchen showroom near Heswall is meticulously put together to represent a realistic kitchen setting. These displays blend the latest design features with practical elements, including statement bar sections and corner pantry units. You'll gain a deep understanding of how each piece can make your kitchen uniquely yours, whether it's a standard cabinet or a luxury accessory. Our proficient team will guide you through the different options, helping you conceptualise the dream kitchen you've always wanted.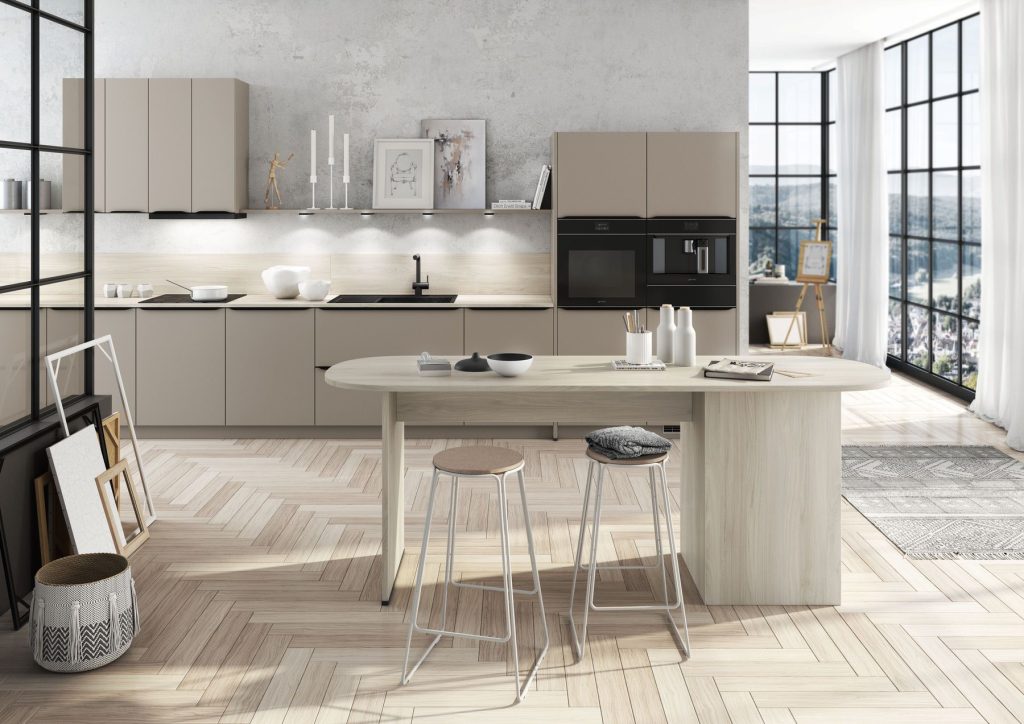 Kitchen Appliances
Beyond our expansive array of German and British kitchen styles, our kitchen showroom near Heswall also showcases a remarkable collection of premium kitchen appliances. We offer renowned brands like AEG and Neff, integrated flawlessly within our various displays. These range from state-of-the-art induction hobs to versatile microwaves and coffee makers. If you want to gain a better understanding of their functions, many of these appliances are also available for live demonstrations. For your sink requirements, we provide top brands such as Franke, 1810, and Blanco, accompanied by the latest Quooker tap system that produces boiling water on demand. 
Tailored Heswall Kitchen Design Service
We invite you to book a free kitchen design consultation at our kitchen showroom near Heswall to begin planning your dream kitchen! To kick things off, all we need is a basic floor plan, serving as the foundation upon which we will design a kitchen layout that's just right for you. 
Our proficient Heswall kitchen designers will discuss every aspect of your proposed kitchen with you, covering your style preferences, material selections, colour choices, and any custom features you want to incorporate. Whether you come to us with a detailed vision or are still thinking over different possibilities, our experienced team knows the right questions to ask to create an initial concept that addresses all your needs. Throughout this comprehensive journey, our objective is always to design a kitchen that is both visually appealing and supremely practical – one that aligns with your unique lifestyle and requirements.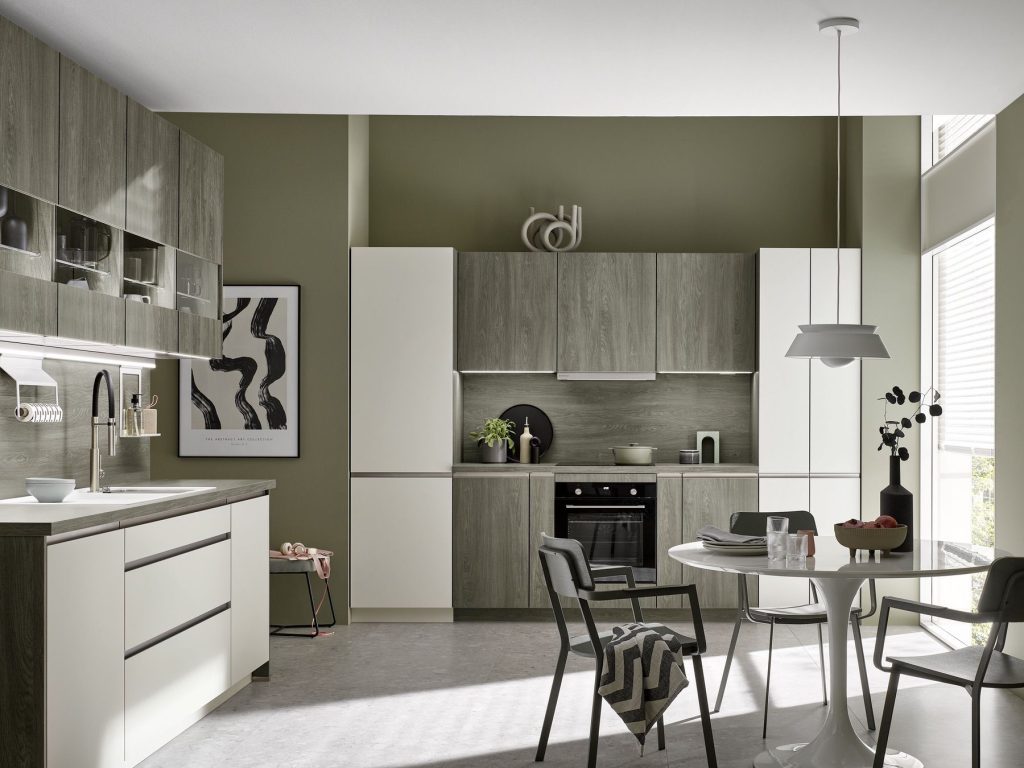 Expert Kitchen Installation Services
At Rowe Interiors, we provide an all-inclusive kitchen installation service that ensures a hassle-free renovation of your kitchen space. Our experienced team consists of dependable, long-term partners renowned for their unwavering quality and craftsmanship. Equipped with an in-depth understanding of our product range and a professional approach, they guarantee a flawless kitchen installation where everything is taken care of. In our cooperative working environment, each team member is fully aware of their specific roles and the ongoing status of the project, making for an efficient installation process. 
Contact Rowe Interiors Today!
Ready to start planning your perfect kitchen? Thanks to our extensive experience and unmatched expertise in functional kitchen design, we're capable of bringing all your kitchen dreams to life. We invite you to our kitchen showroom near Heswall, where our friendly team will guide you through our stunning kitchen displays while discussing which elements would be the best fit your individual taste and budget. Get in touch with us at Rowe Interiors to arrange your complimentary design consultation!