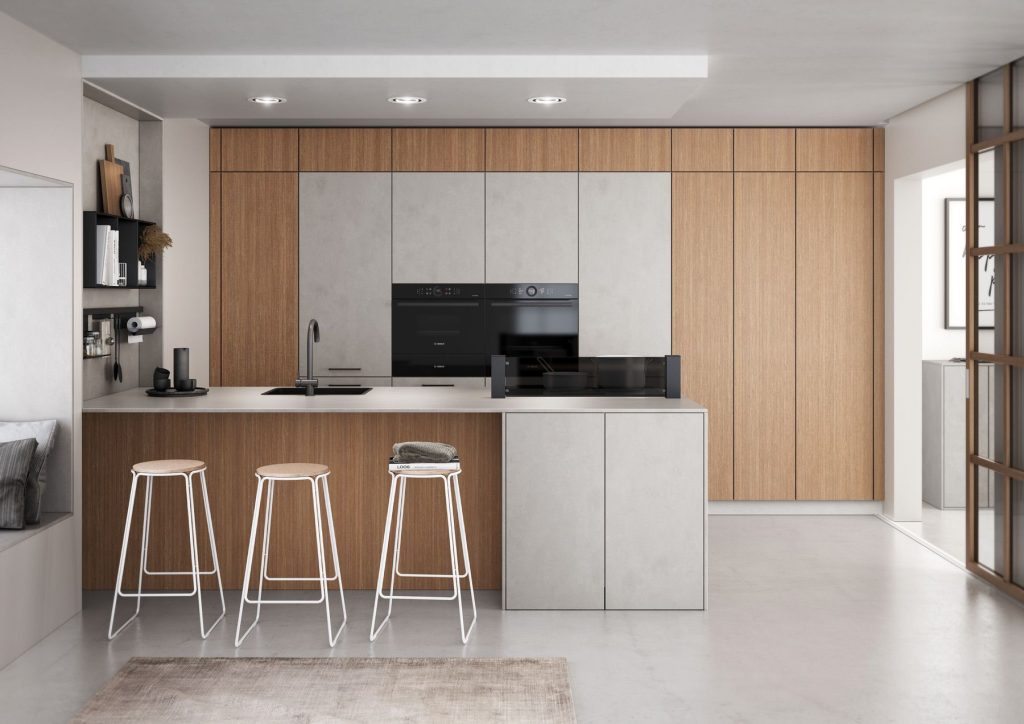 Discover Elegant British and German Kitchens in Dodleston
We warmly welcome you to our kitchen showroom near Dodleston, where you'll discover distinguished experts in tailor-made kitchen and furniture solutions in Dodleston, The Wirral, Cheshire, and beyond. At Rowe Fitted Interiors, we can help you on your journey to a captivating new kitchen that is tailored to you and your lifestyle. Blending aesthetics with practical elements, we design interior spaces that excel in both form and function. Whether you're enticed by the enduring elegance of British kitchens or the advanced features of German designs, our mission is to provide unrivalled quality, style, and customer satisfaction.
Why Choose a German Kitchen in Dodleston?
German kitchens come with an assurance of unparalleled craftsmanship, precision, and design flair. Famed for their engineering excellence, these kitchens perfectly marry durability and long-lasting quality with an unfaltering focus on visual appeal. They radiate a modern, streamlined charm and often incorporate clever features and ingenious storage solutions, thereby enhancing both your space and cooking experiences. Designed with a meticulous attention to detail, German kitchens are built to stand the test of time, serving not only as a short-term investment but a durable fixture in your home.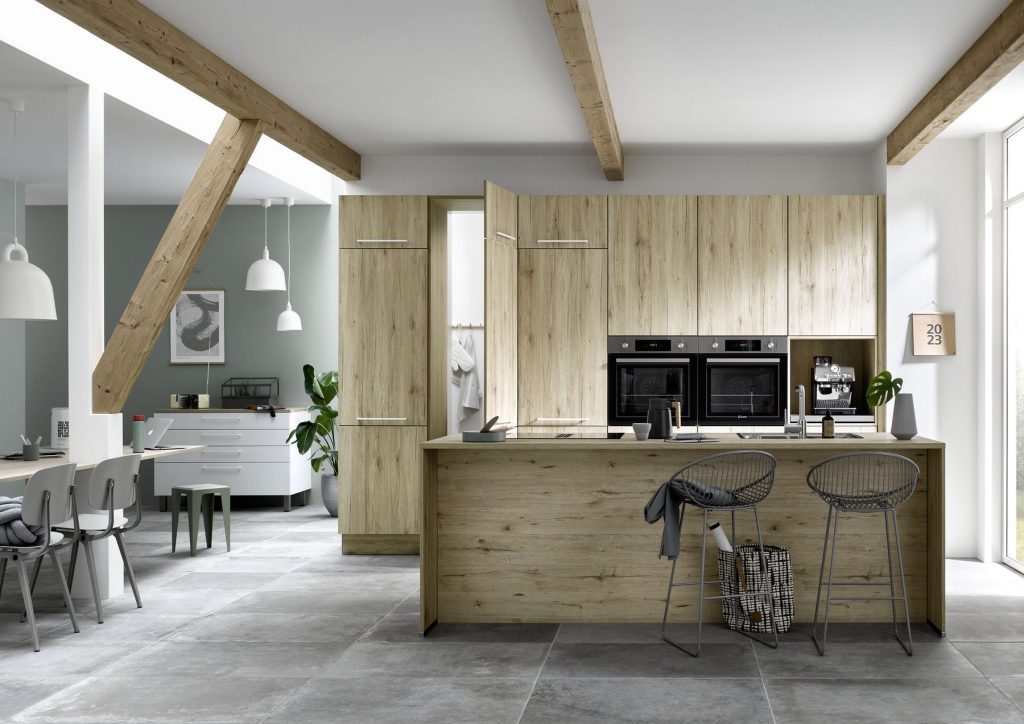 Bauformat German Kitchens
Bauformat is a prestigious German kitchen brand, celebrated for its outstanding artisanship and cutting-edge kitchen layouts. Providing a wide array of kitchen styles to suit different tastes and needs, Bauformat specialises in modern kitchen collections that feature minimalist design, advanced appliances, and creative elements such as handleless cabinetry and built-in lighting. We showcase their sleek lines and smooth finishes in our kitchen showroom near Dodleston, including a versatile colour scheme that spans from eye-catching monochrome to understated neutrals. 
British Kitchens—The Alku Advantage in Dodleston
Alku stands as a reputable British kitchen manufacturer, gaining industry-wide recognition for its adaptable design options, custom workmanship, and cost-effective pricing. Their product range covers a broad array of styles, from classic in-frame to the contemporary sophistication of matt kitchen doors. Alku sets itself apart through its devotion to customisation; they accommodate a range of non-standard dimensions and even offer a bespoke colour-matching service for those with distinct colour preferences. Innovative kitchen elements such as adaptable pantry units and sliding door mechanisms, generally scarce in other UK kitchen ranges, further showcase their commitment to ingenuity. Every Alku kitchen we install seamlessly blends style, practicality, and affordable luxury for your Dodleston home. 
Discover Our Inspiring Kitchen Showroom Near Dodleston
Upon entering our kitchen showroom near Dodleston, you'll be greeted with a warm cup of tea as we invite you to wander through our display areas at your own pace. At Rowe Interiors, we highly value personalised experiences, which is why we strongly recommend that you visit our kitchen showroom near Dodleston in person. Doing so provides you with the opportunity to truly grasp what Rowe can bring to your home. Witnessing our exquisite designs firsthand, touching the premium materials, and exploring the practicality of our furniture pieces will significantly enhance your understanding of our capabilities. 
Experience Our Immersive Showroom Displays
To help you imagine the potential Rowe can offer for your home, each of our displays in our kitchen showroom near Dodleston is comprehensively arranged, featuring both innovative and functional elements like statement bars and corner pantry units. From essential fixtures to optional accessories, you will gain insights into how each handpicked piece of furniture can shape a kitchen that's distinctly yours. We'll walk you through the myriad options available for your dream kitchen. For instance, you can see how effortlessly pull-out storage systems and well-designed pantry units could revolutionise your kitchen's organisation.
Premium Appliances in our Kitchen Showroom Near Dodleston
In addition to our wide range of furniture, we are proud to offer a curated assortment of high-end kitchen appliances at our kitchen showroom near Dodleston, featuring renowned brands like AEG and Neff. As a Neff Masterpartner, we have exclusive access to Neff's entire luxurious product line. Experience firsthand the quality of these appliances, from state-of-the-art induction hobs to multifunctional microwaves and espresso makers, seamlessly integrated into our kitchen setups. Some appliances, including our operational ovens and hobs, can even be demonstrated live. For your sink needs, we present top-tier brands such as Franke, 1810, and Blanco. We also feature the revolutionary Quooker tap system, delivering instant boiling water whenever you need it.  
Bespoke Kitchen Design in Dodleston
The path to your ideal kitchen starts with a complimentary, in-depth design consultation at our luxurious kitchen showroom near Dodleston. We invite you to arrange an appointment with us; at this point, a basic floor plan is all we require to initiate the design process tailored specifically to your needs.
During this phase, our expert Dodleston kitchen designers will delve into every aspect of your dream kitchen, from your preferred layout, materials, and colour schemes to any particular features or appliances you'd like to include. Whether you have a well-defined vision or you're starting with a blank slate, we have the expertise to ask the right questions, enabling us to develop a comprehensive project outline. We encourage you to remain open to new ideas, allowing us to conceive the ultimate kitchen that complements both your living space and your lifestyle.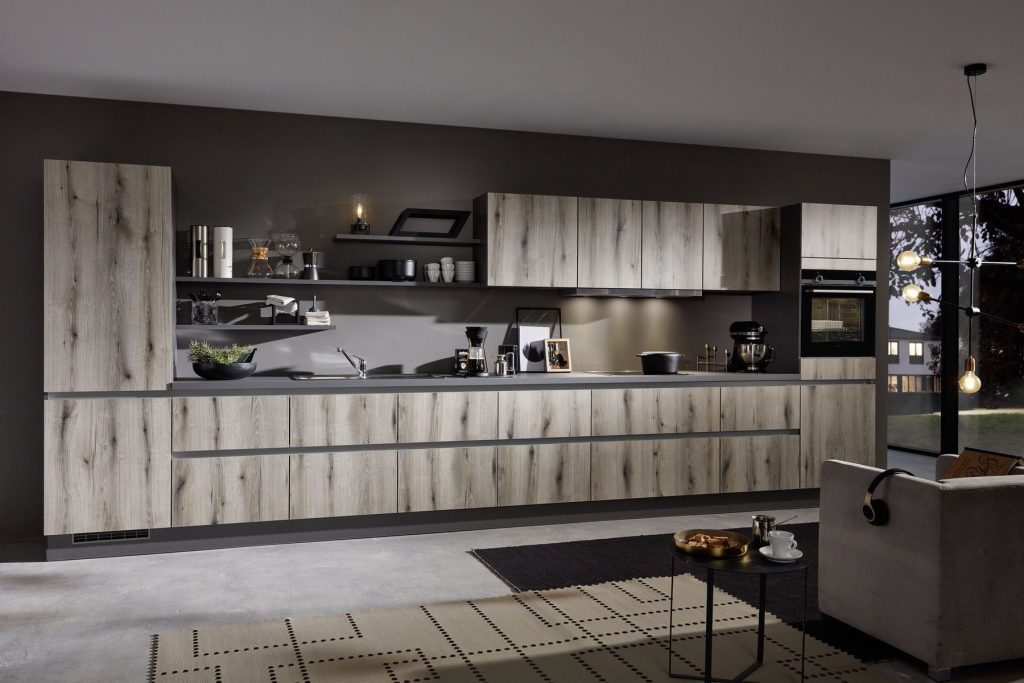 Expert Kitchen Installation
At Rowe Interiors, we offer a full installation service to ensure your kitchen renovation project is completed as seamlessly as possible. Our kitchen fitting team consists of seasoned tradespeople renowned for their professionalism, dependability, and unwavering quality of work. Their in-depth product knowledge and mastery in installation techniques contribute to a hassle-free and proficient installation. We have also established a collaborative atmosphere where every tradesperson fully understands their specific duties and remains updated on the project's current status, thereby streamlining the installation process.
Want to Learn More?
If you're ready to begin your bespoke kitchen design journey, please reach out to us at Rowe Interiors today! With years of experience and a deep understanding of the latest design trends, we're perfectly poised to bring your dream kitchen to life. We look forward to welcoming you at our kitchen showroom near Dodleston, where our expert team will guide you through our inspiring kitchen displays and help you find the ideal kitchen that meets all your needs.