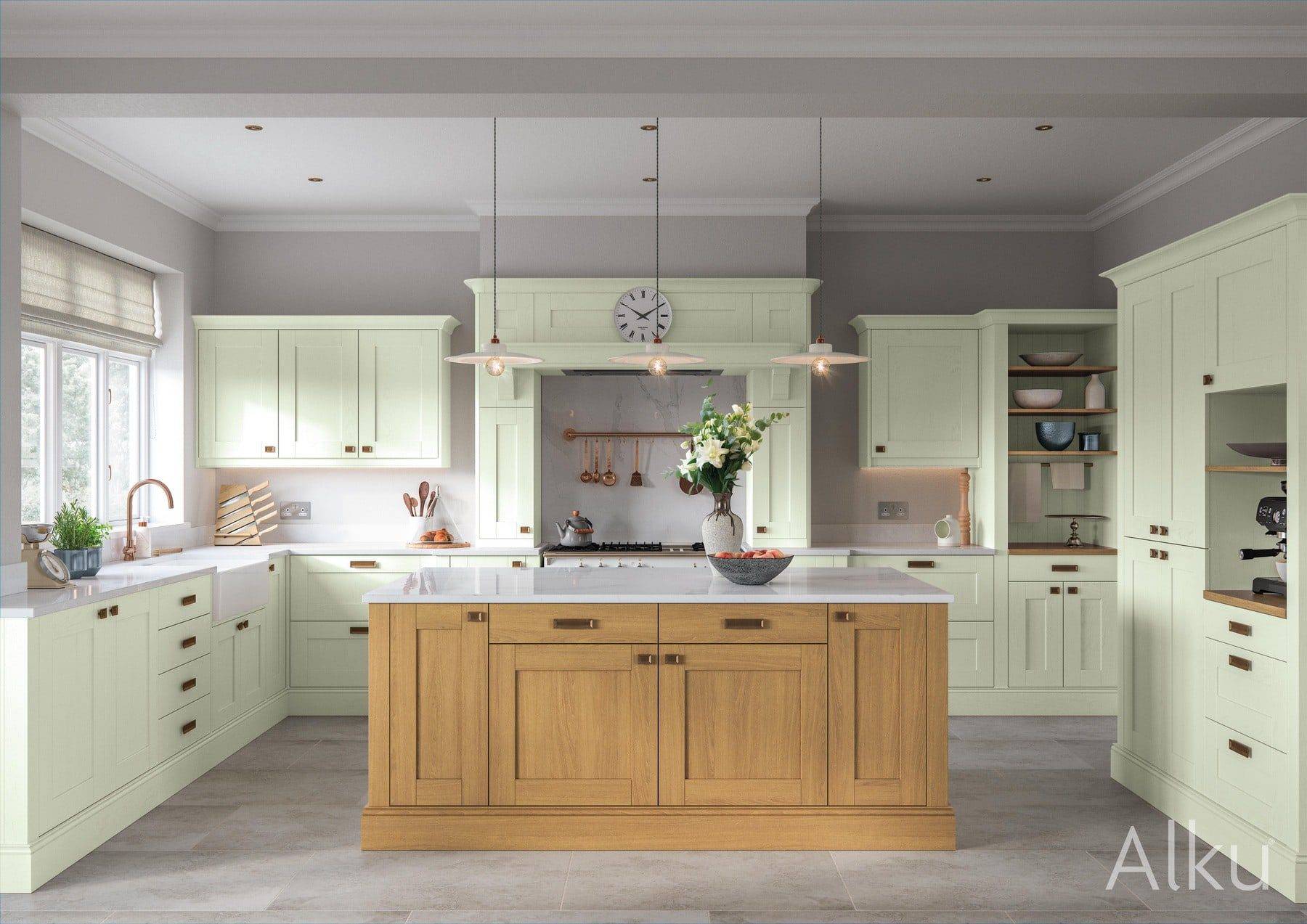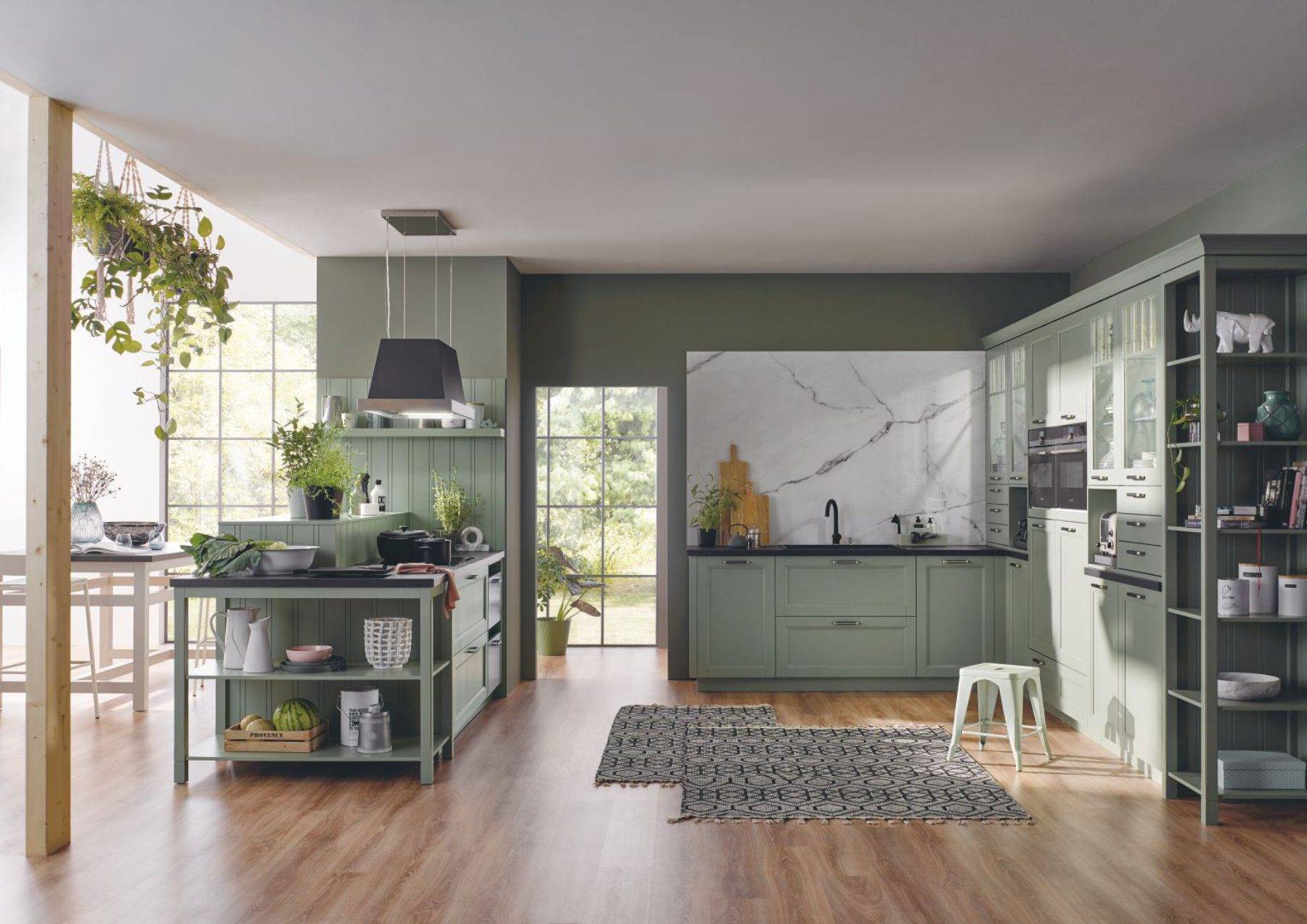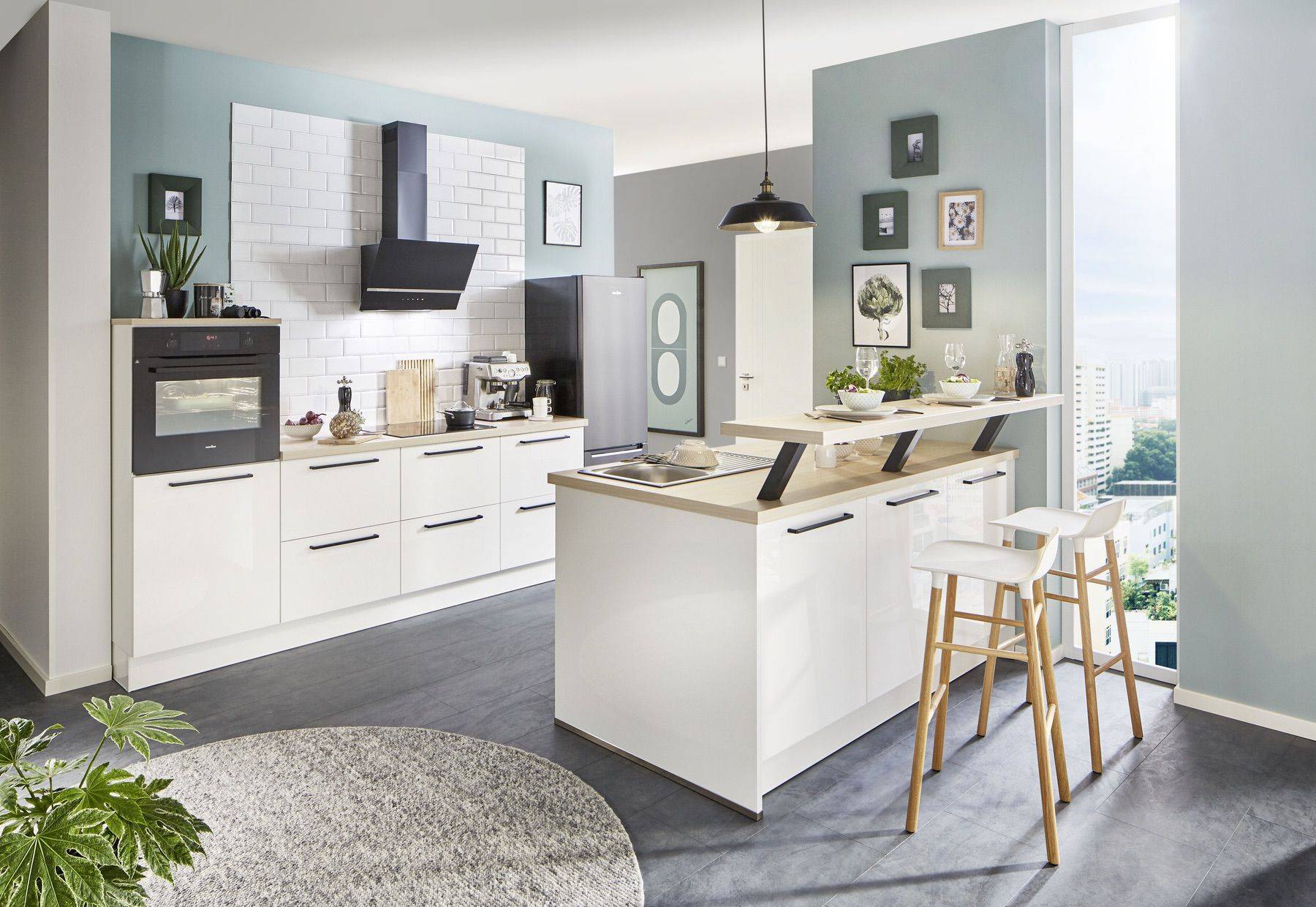 Alku Pastel Green Kitchen With Wooden Island.
Alku Light Shaker Kitchen With Green Island 1.
Alku Light L Shaped Kitchen 1.
Bauformat Mint Shaker U Shaped Kitchen 1.
Bauformat Light Shaker U Shaped Kitchen.
Bauformat Matt White Modern Compact Kitchen.
Bauformat Grey L Shaped Kitchen 1.
Bauformat Light Gloss Kitchen.
Handled Kitchens
Kitchen handles and knobs are the jewels of your kitchen, and at Bauformat we offer many styles and finishes of kitchen door handles which can easily transform the look of your kitchen, whilst also adding a personal touch. Here, we give just a small flavour of the many different kitchen handles we can offer you:-
Luxury Kitchen Handles
Our Range Of Kitchen Handle Styles Includes: –
Buttons, knobs, handles and bar handles attached to your kitchen door fronts. The handle widths and lengths of the bar handles are factory-set and engineered in perfect proportion for your kitchen doors as well as for easy use.
Sleek handle strips inserted in the front and top edge of the door. The handle strips are always the same width as the door's edge, again for aesthetic purposes as well as to facilitate use.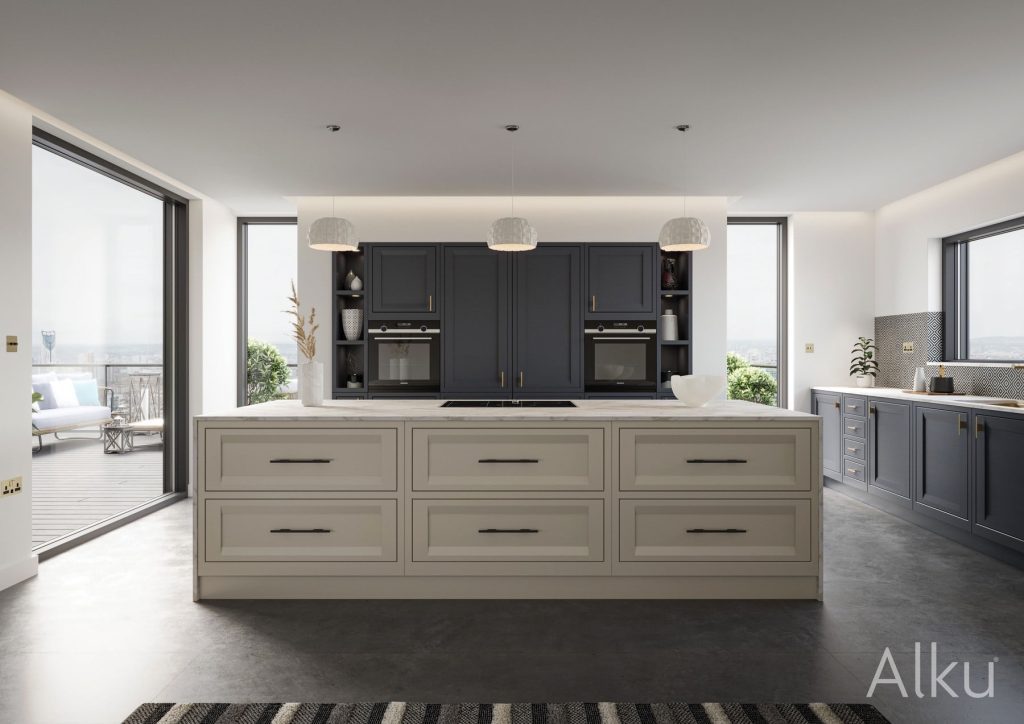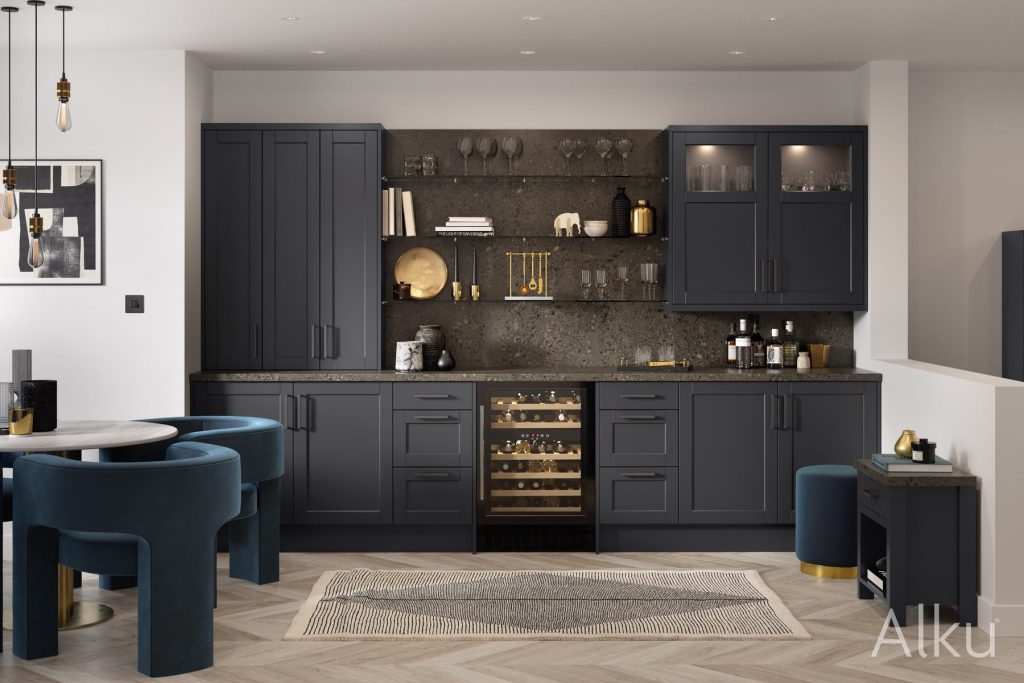 Our Range Of Kitchen Handle Colour And Surfaces Includes:
Everything from stylishly curved country house handles, to angular, modern designer handles.
Kitchen handles available in different materials such as aluminum, stainless steel, wood and leather.
A freely selectable handle position for many of our handles and knobs provides additional individuality.
Choosing The Right Kitchen Door Handles
You can choose from many styles, finishes, and materials when it comes to kitchen handles, but there are typically three types of kitchen door handles: cup, plain and bar. Each can be used in many different ways and to very different effects. For example, plain handles will match any kitchen style, cup handles come in many curved designs that add elegance and class to your kitchen drawers or doors, and bar-style pulls are available in a variety of lengths, finishes, and designs to match your personal taste as much as the intended space. Your chosen kitchen handle will also influence the overall look and style of your kitchen. For example, a shaker kitchen with cup handles and vintage bin pulls is ideal for a traditional style kitchen, while bar pull handles can give Shaker kitchens a much more modern aesthetic.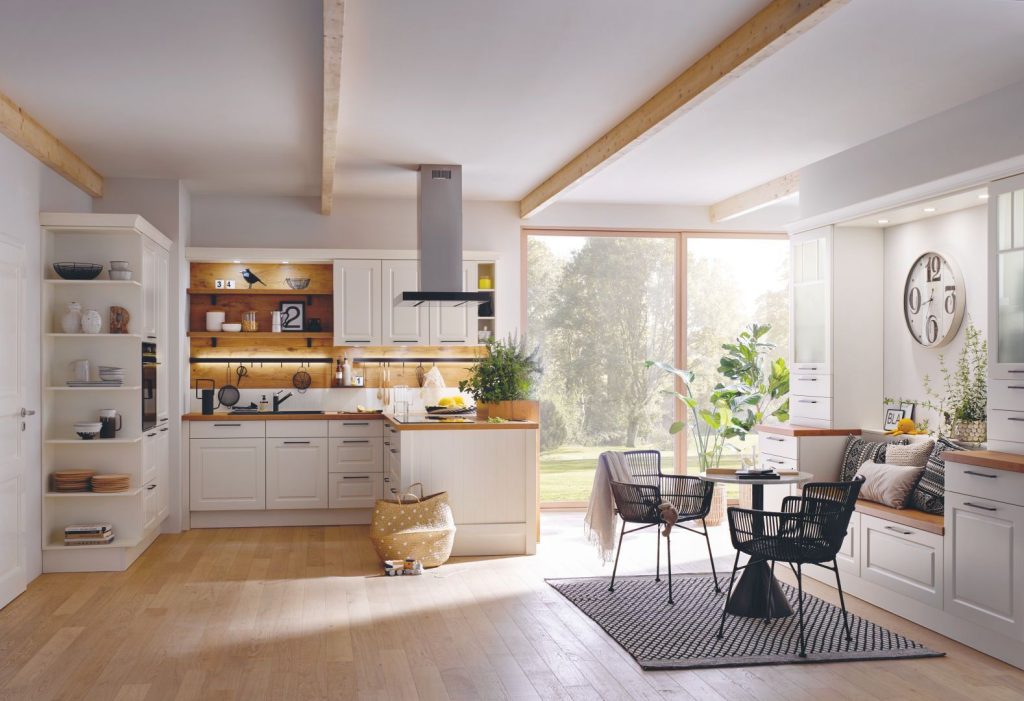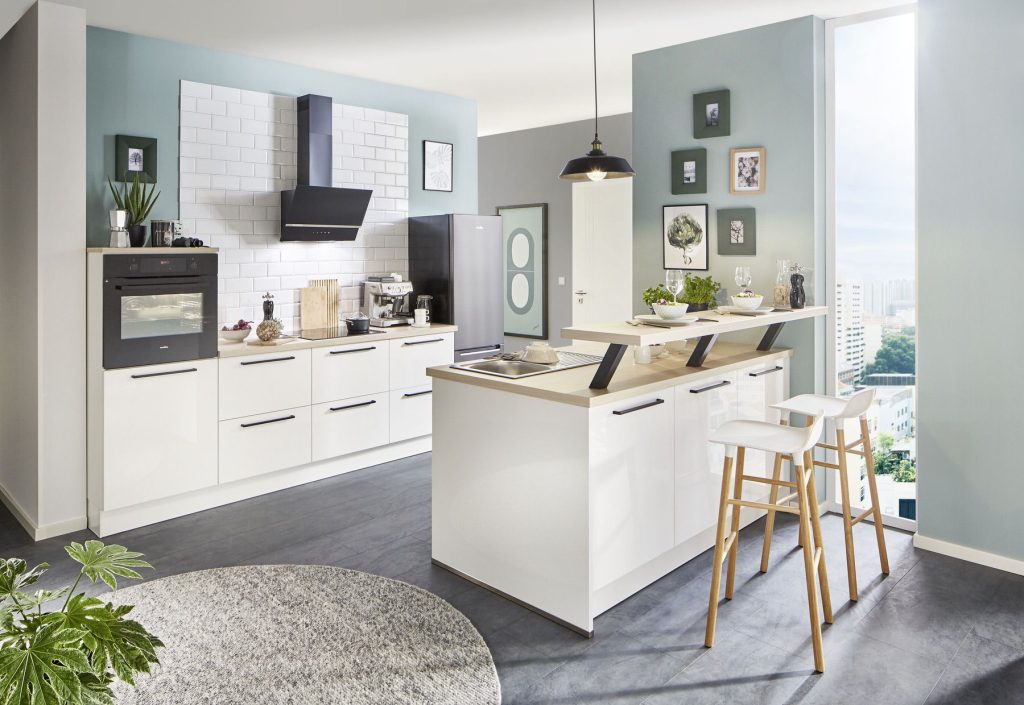 Quality Kitchen Handles At Bauformat
Appearance aside, the finish quality of your kitchen door handle determines whether or not it will resist moisture, scrapes and scratches. Your choice of kitchen handle will also have a significant impact on how your drawers and doors open. This is why our team takes such care to ensure we use only high-quality materials for our handles which we know will last throughout everyday use.
For more information on our kitchen handles or to explore our full range in person you can talk to our expert team today.